Popeyes' Banana Pudding Parfait Is Back To Satisfy Your Sweet Tooth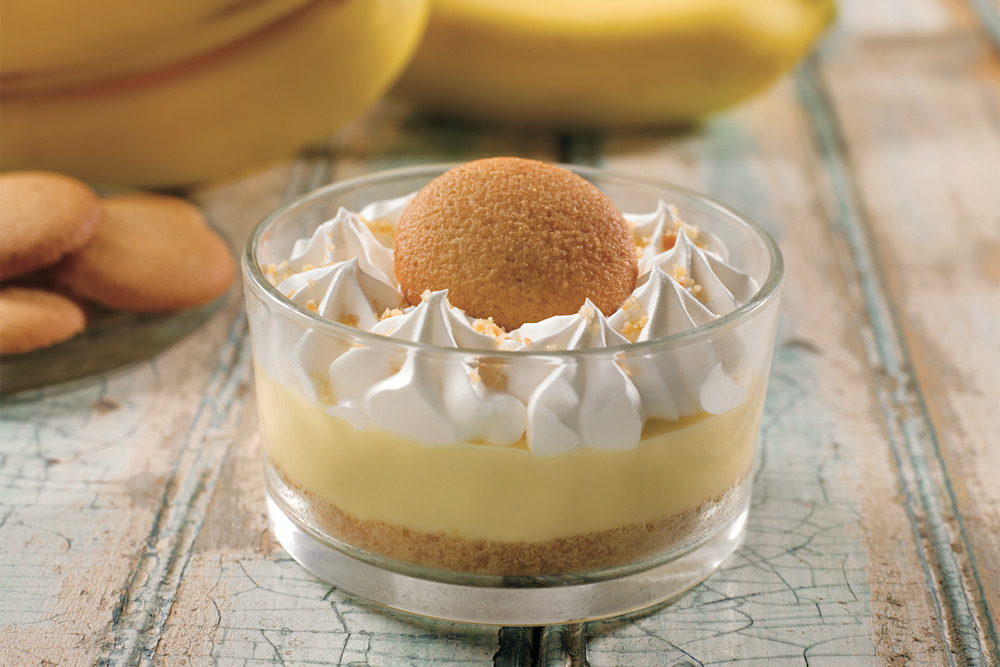 When I finally tried Popeyes Chicken Sandwich, it was love at first bite. Since then, I've eaten there quite a bit, alternating between original and spicy, as they're both so freaking good! But on a recent visit, something else on the menu caught my eye.. Banana Pudding Parfait.
Can you say yum?! Popeyes Banana Pudding Parfait features the chain's sweet, creamy banana pudding served on top of a buttery vanilla cookie crumb crust, finished with whipped cream, cookie crumbs, and a vanilla wafer cookie. Any time I am down south and see something like this on the menu, I get it, and it never disappoints.
I tried it last week, and it was AMAZEBALLS, the perfect way to satisfy your sweet tooth after a salty chicken sandwich. Salty and sweet, is there any better combination?
The Banana Pudding Parfait is available now at participating Popeyes restaurants nationwide for a limited time. My local Popeyes charged me $2.29 for it, but prices may vary depending on your location. Trust me, it's well worth it. Heck, I may even go back just for dessert!
Personally, I think this dessert is so good that they need to make this a regular menu item. If you agree, be sure to leave a comment below.