Krispy Kreme Is Bringing Back Four Of Their Most Popular Dougnuts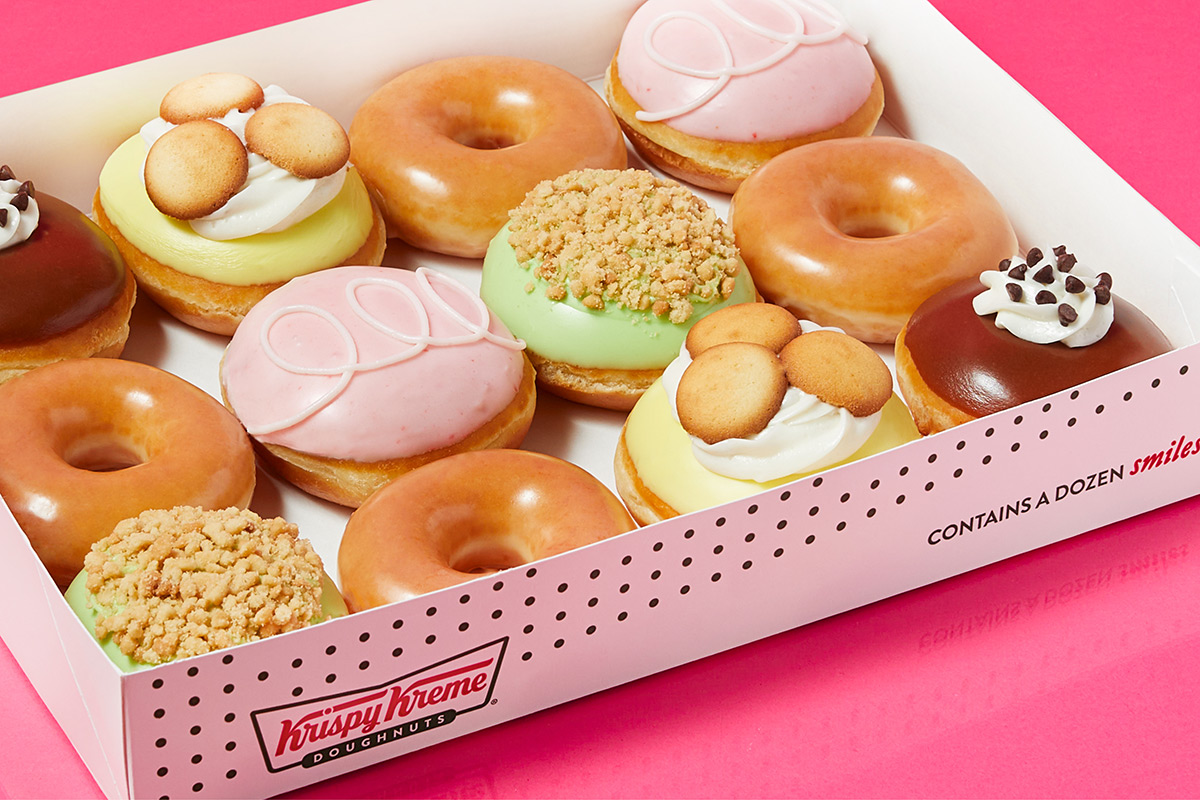 Krispy Kreme never fails to deliver with their limited-time offerings, coming up with new and delicious doughnuts on a regular basis. The only problem? A month or so later, they disappear from the menu, never to be seen again.
But Krispy Kreme is doing its fans a solid and bringing back four of our top favorite flavors to enjoy again as part of their "Fan Favs" collection!
Beginning May 16th for a limited time at participating shops across the US, guests can enjoy an assortment of four returning Fan Favs that deliver an encore of the most popular and top-selling flavors of previous limited time collections over the past five years:
Banana Pudding Doughnut: a doughnut filled with Banana Pudding Kreme filling, hand-dipped in yellow icing, and decorated with white Kreme and vanilla wafer cookies.
Chocolate Kreme Pie Doughnut: a doughnut filled with Chocolate Custard Kreme filling, hand-dipped in chocolate icing, and topped with a Kreme dollop and mini chocolate chip pieces.
Key Lime Pie Doughnut: a doughnut filled with Key Lime Kreme filling, hand-dipped in lime green icing and topped with graham cracker crumb pieces.
Strawberries & Kreme Doughnut: a doughnut filled with Strawberry & Kreme filling, hand-dipped in strawberry icing and decorated with swirls of white icing.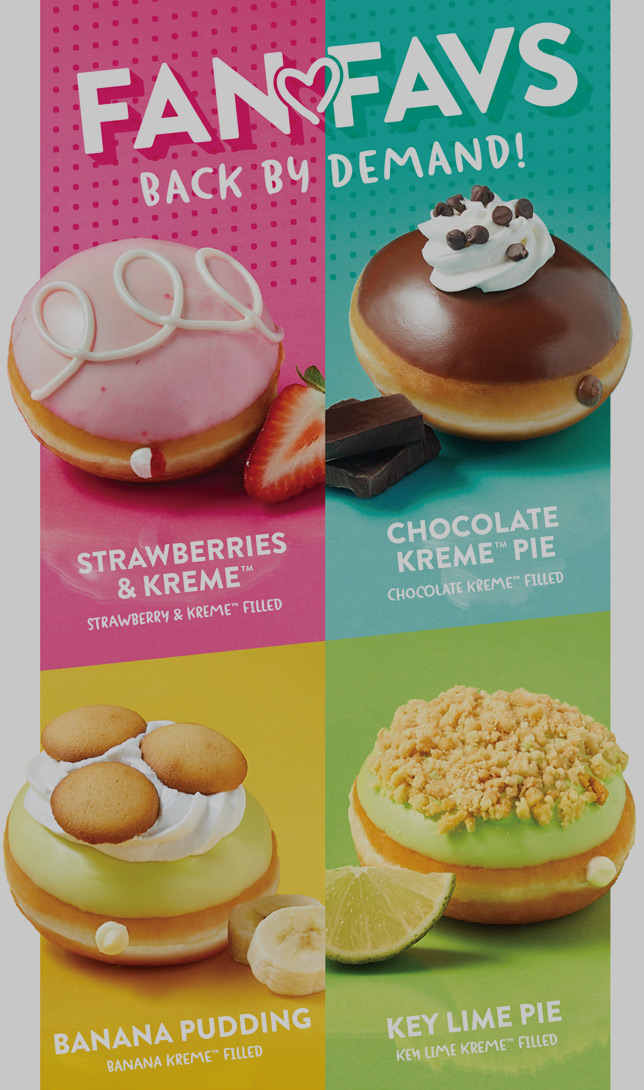 "Our fans know what they want, so we thought, 'let's give them what they want'," said Dave Skena, Global Chief Brand Officer for Krispy Kreme. "We're excited to treat our fans with this limited-time re-release … these four doughnuts are definitely back by popular demand."
While I'm not really a key lime pie person, those other three flavors are to DIE FOR, so you know I'll be shoving as many of those into my mouth as I can while they're here. Hopefully Krispy Kreme takes notice and makes these permanent menu items, as I don't think I can do without these again.
Get the Krispy Kreme Fan Favs while you can, as this is a limited-time offering.