Lamborghini Huracán LP 610-4 Spyder Revealed In Frankfurt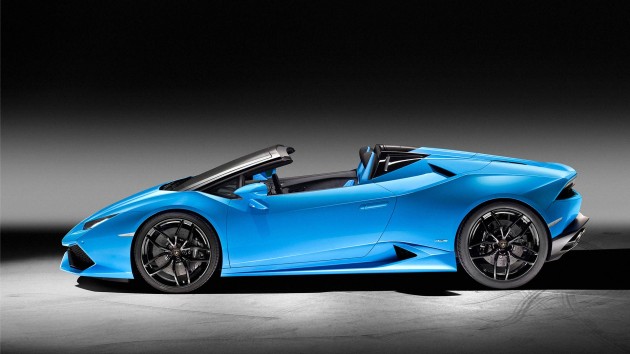 Automobili Lamborghini presents the new Lamborghini Huracán LP 610-4 Spyder at Frankfurt Motor Show. The open top version of the Huracán LP 610-4 combines the power and performance of the coupé with the emotion of open-air driving.
Designed to cut through the air and become one with the sky, the new Spyder is a pinnacle of Italian made taste and handcraftsmanship. Streamlined beauty, the finest finishings and pure power to be your strongest emotion on four wheels.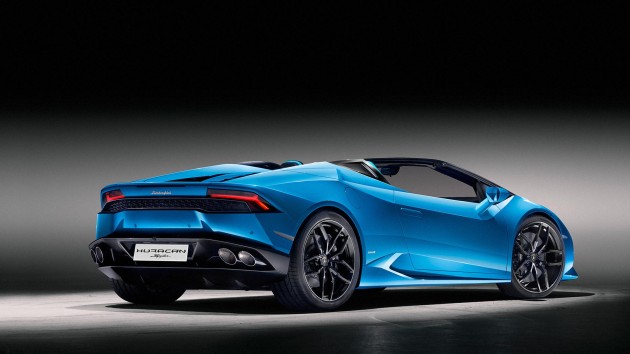 Technology embraces emotion with limitless performance and absolute control in the Huracán Spyder. A sports car concept elevated to the performance and sensations of a coupé. A challenge won by redesigning every single element for the precise purpose of eliminating the roof, without any compromise in terms of aerodynamics and torsional stiffness.
Behind you the roar of the powerful V10, over your head clouds unable to tear their eyes from you and ahead only the horizon awaiting your arrival. And if you're aware of all this, it means you haven't put your foot down on the accelerator yet.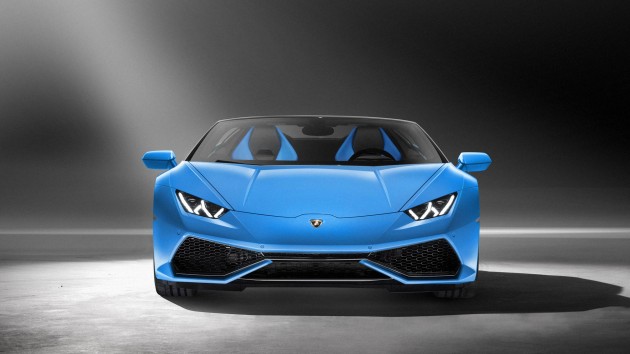 After conquering the earth, all the power and technology you need to tame the sky with your instinct.
Naturally aspirated V10 engine (602 HP and 413 lb-ft of torque).
4WD powertrain.
Lamborghini Doppia Frizione (LDF) 7-speed dual clutch gearbox.
ANIMA (Adaptive Network Intelligent MAnagement) to switch between Strada, Sport and Corsa settings.
Hybrid aluminium and carbon structure.
Ultra lightweight soft top that opens in 18 seconds at speeds up to 31 mph.
As for the convertible aspect of the car, Lamborghini has introduced a new soft top, available in black, brown and red. When up, the lightweight soft top creates a seamless roofline. When it's down, the soft top is stored in what Lamborghini calls "the most efficient space possible." They note that its stowed position maintains the Spyder's center of gravity.
Production of the 2017 Lamborghini Huracán Spyder is set to commence next spring with deliveries to the US expected shortly thereafter. While US pricing has not yet been released, the new Huracán Spyder will start at $210,820 less taxes in Europe.