Los Angeles Resident Have A New Reason To Consider The Nissan LEAF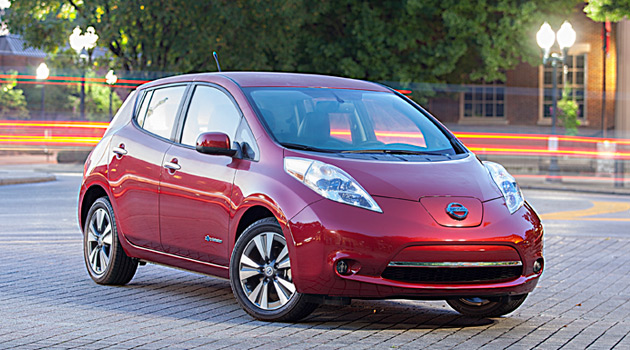 There are many attractive reasons for Angelenos to purchase the all-electric Nissan LEAF: Single-occupant access to high-occupancy vehicle (HOV) lanes; an available California state tax rebate of $2,500; much lower operating costs than a gas-powered car and now, free public charging.
Nissan announced that it is adding Los Angeles to its "No Charge to Charge" promotion, a program that will offer two years of no-cost public charging at hundreds of stations with the purchase or lease of a new Nissan LEAF in the Los Angeles area. This includes no-cost access to fast chargers that can charge a LEAF battery pack from zero to 80 percent in less than 30 minutes.
"Los Angeles has long been one of the world's top markets for electric car sales," said Brendan Jones, director, Nissan Electric Vehicle Sales and Infrastructure. "Adding free access to public fast charging in the LA market gives us a competitive edge over other vehicles, regardless of their fuel source."
"No Charge to Charge" takes advantage of the new EZ-Charge card, a first-of-its-kind card that offers Nissan LEAF owners access to five leading EV charging networks with a single card. New owners will receive an EZ-Charge card that will provide access to chargers with ChargePoint, Blink, CarCharging, AeroVironment and NRG eVgo. (Note: not all chargers available with the EZ-Charge card are part of "No Charge to Charge.")
Nissan now offers "No Charge to Charge" in 11 of the top markets for Nissan LEAF sales, including San Francisco, Sacramento, San Diego, Seattle, Portland, Oregon, Nashville, Phoenix, Dallas-Ft. Worth, Houston and Washington, D.C. In the next year, Nissan plans to offer the "No Charge to Charge" program and EZ-Charge card at LEAF dealers in at least 14 additional U.S. markets.
"No Charge to Charge" will launch at Nissan LEAF dealers in the Los Angeles market on August 15, 2014. LEAF owners who purchased or leased their vehicle on or after July 1, 2014, in the Los Angeles market will receive entry into the "No Charge to Charge" program retroactively.
Click here for more information on the "No Charge to Charge" promotion and EZ-Charge.