Machete Dishes Out Some Dating Advice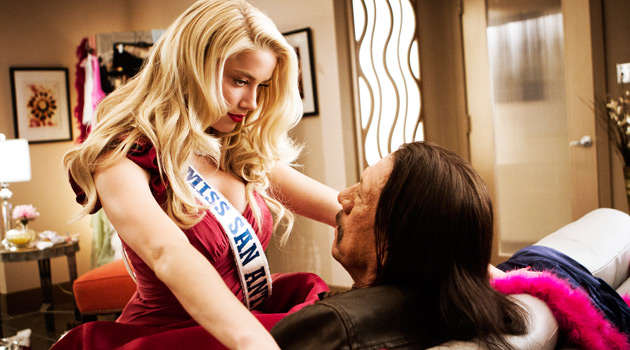 If there's one person who knows how to get the girl, it's ex-Federale and knife-wielding hero Machete Cortez.
We sat down with Machete to talk about Machete Kills, sequel to the hugely successful Machete film from acclaimed director Robert Rodriguez, which is being released on Blu-ray, DVD, and On Demand tomorrow.
In his latest mission, Machete is recruited by the U.S. President (Charlie Sheen) to stop a crazed global terrorist (Mel Gibson) from starting a nuclear war. With a bounty on his head, Machete breaks all the rules as he faces death at every turn from an all-star cast of deadly assassins. Featuring Michelle Rodriguez, Sofia Vergara, Amber Heard, Antonio Banderas, Cuba Gooding Jr., and Demian Bichir, this is one of the wildest save-the-world adventures ever captured on film.
But Machete didn't want to talk about the movie. Instead, he wanted to help our single readers in their quest for love in a feature that we're calling Machete's Guide to Pleasing a Woman:
Machete Don't Text
– Don't treat her like a booty call. Be a real man and pick up the phone.
Machete Don't Tweet
– Don't announce to the world every waking moment about yourself. Real men are like Victoria Secret, they keep some things concealed to reel in a women's thrill.
Machete Improvises
Don't be afraid to try new things. A little spice can go a long way to pleasing a woman.
Machete Don't Smoke
– Nothing kills your chances of an end of the night kiss like stinky breath.
Machete Don't Joke
– A sense of humor is fine, but the ladies also like to have a serious conversation.
Machete Don't Fail
– If you fail to plan, you plan to fail. Make sure that you've got the details of the date down like a reservation at the restaurant (nothing kills the mood like hanging out at the hostess stand).
Machete Don't Give Up
– Don't stop when she declines your first date invite. A badass always continues to go!
Some sound advice from everyone's favorite ladies man.. Thanks to Machete for taking time out of his busy schedule to talk with us, and be sure to pick up Machete Kills on Blu-ray or DVD tomorrow.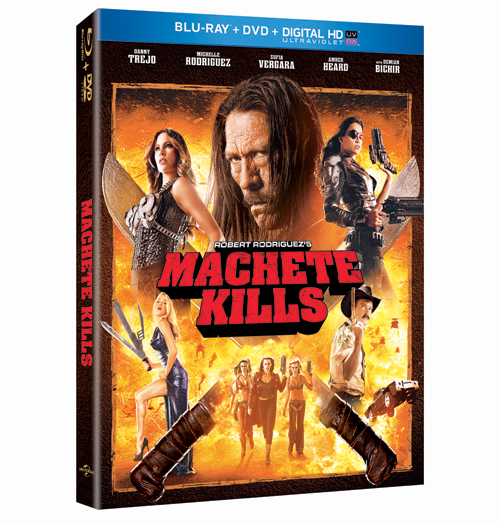 We screened the movie over the weekend, and it was an absolute blast! It's an over-the-top bloody, hilarious romp, and it's a rip-roaring good time. If you're looking for some mindless fun, you won't be disappointed!
Even if you've seen the movie already, it's worth picking up the DVD for the awesome extended and deleted scenes, along with the Making of Machete Kills featurette.