Fast and Furious 7 Teaser Poster Released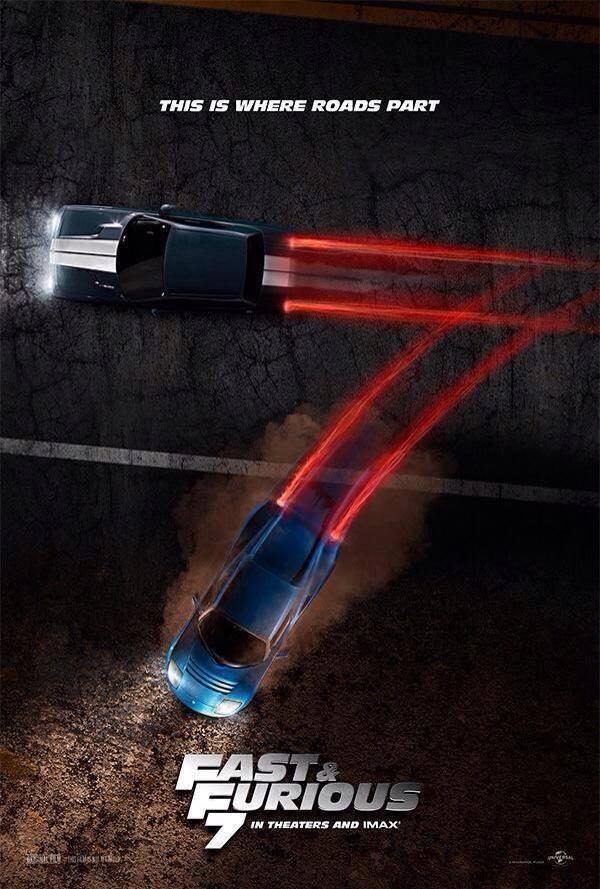 Vin Diesel took to Twitter yesterday to share a new teaser poster for Fast and Furious 7. It appears that the script has been modified to reflect the decision to retire Paul Walker's character in light of his tragic death in November.
The "This Is Where Roads Part" tagline points to a storyline where the two characters, played by Walker and Diesel, go their separate ways.
Fast and Furious 7 is scheduled to be released on April 10, 2015.