Robert Rodriguez Is Back With 'Machete Kills'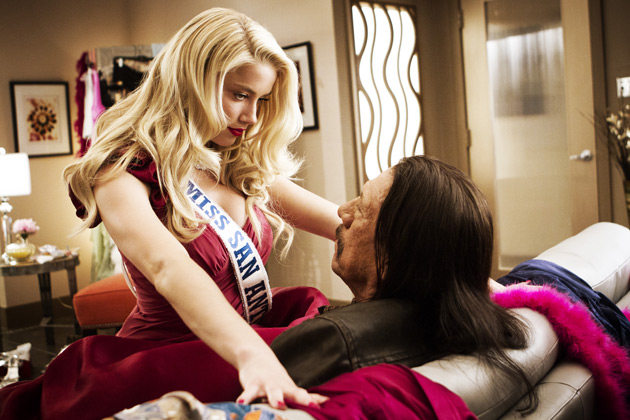 Machete Kills, the sequel to the 2010 hit film Machete is coming out on October 11, 2013.
In Machete Kills, Danny Trejo returns as ex-Federale agent Machete, who is recruited by the President of the United States (played by Charlie Sheen) for a mission which would be impossible for any mortal man – He must take down a madman revolutionary and an eccentric billionaire arms dealer who has hatched a plan to spread war and anarchy across the planet.
Watch Machete kick some serious ass in this explosive trailer for Machete Kills:

Director Robert Rodriguez has upped the ante with Machete Kills, and he's bringing the heat with a sexy cast of leading ladies: Michelle Rodriguez, Sofia Vergara, Amber Heard, Lady Gaga, Jessica Alba, and Vanessa Hudgens. If Sofia's machine gun boobs are any indication of what we're in store for, this sequel might even surpass the awesomeness of the original movie.
Check out this Machete Kills poster with Sofia Vergara. October 11th can't get here soon enough!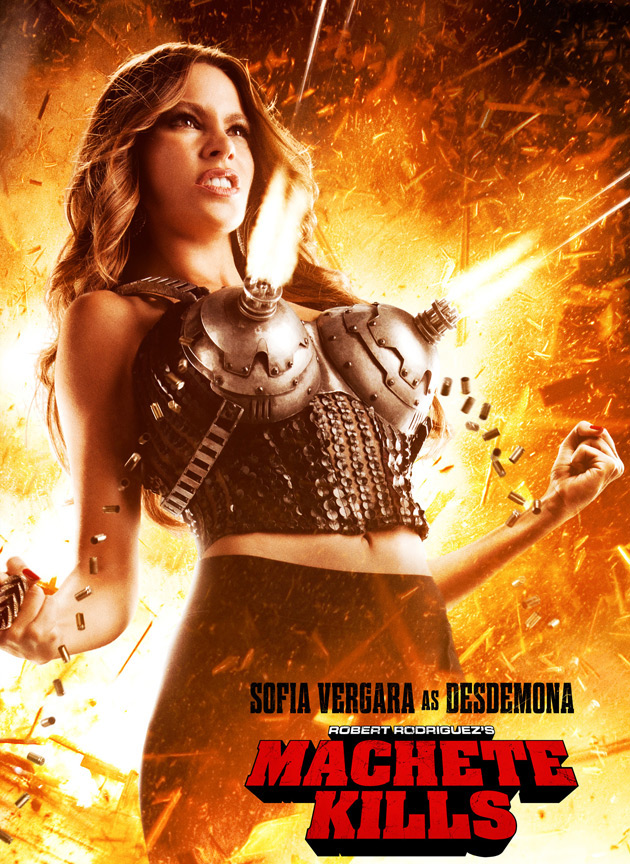 LIKE Machete Kills on Facebook: www.facebook.com/machetekills