Mad Men Returns with Basil Hayden's Bourbon

On March 25th, our favorite ad executives return to the small screen in the anticipated return of Mad Men. In the season premiere, you can expect Don Draper and Roger Sterling to enjoy a cocktail or two to jump-start their creativity, but did you know that the writers of the show do the same?
Matthew Weiner, Mad Men's creator and executive producer, told us that they keep a bottle of Basil Hayden's in the writer's room to toast a long day's work!
Here's a classic cocktail inspired by Mad Men that you can enjoy during Sunday's premiere:
Basil Hayden's Draper's Manhattan (Created by Damian Windsor)
Ingredients:
2 parts Basil Hayden's® Bourbon
3/4 parts Dolin® Blanc Vermouth de Chambery
1 bar spoon Luxardo® Maraschino Cherries
1 dash Orange Bitters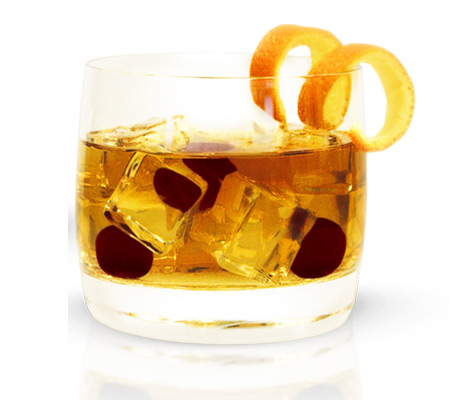 Preparation:
1. Add all ingredients to a mixing glass with ice and stir until combined.
2. Strain into a rocks glass filled with ice.
3. Garnish with an orange twist.
Make Basil Hayden's your whiskey as you watch Don's most swingin' season yet!