Celebrate The Game Of Thrones Premiere With Fire & Ice
Our friends at at Basil Hayden's sent us over a cocktail specifically created for the second season's premiere of HBO's hit show, Game Of Thrones!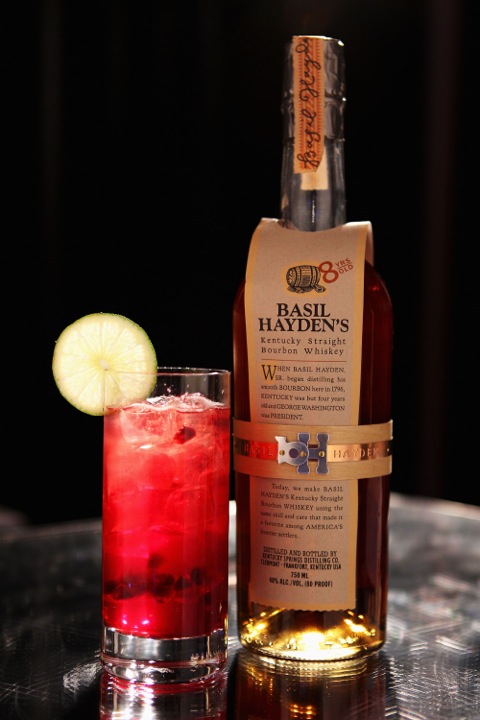 The cocktail is inspired by the feuding families of Westeros, bringing together the tangy flavors of lime, spicy jalapeño and sweet pomegranate juice with our spicy bourbon to creating a cocktail that represents both sides of your taste buds!
Basil Hayden's Fire & Ice (Created by LA Mixologist Joel Black)
Ingredients:
1½ parts Basil Hayden's® Bourbon
¾ parts Fresh Lime Juice
1 slice Jalapeno
1 part Pomegranate Juice
½ part Simple Syrup
Splash of Soda Water
Preparation:
1. Muddle lime juice, jalapeño, pomegranate juice and simple syrup in a mixing tin.
2. Add Basil Hayden's® Bourbon and shake lightly for 5 seconds.
3. Strain into a Collins glass, add ice and top with soda water.
4. Garnish with a lime wheel and pomegranate seeds.
Enjoy!