Make Life's Ups and Downs Enjoyable: Roller Coaster Vacations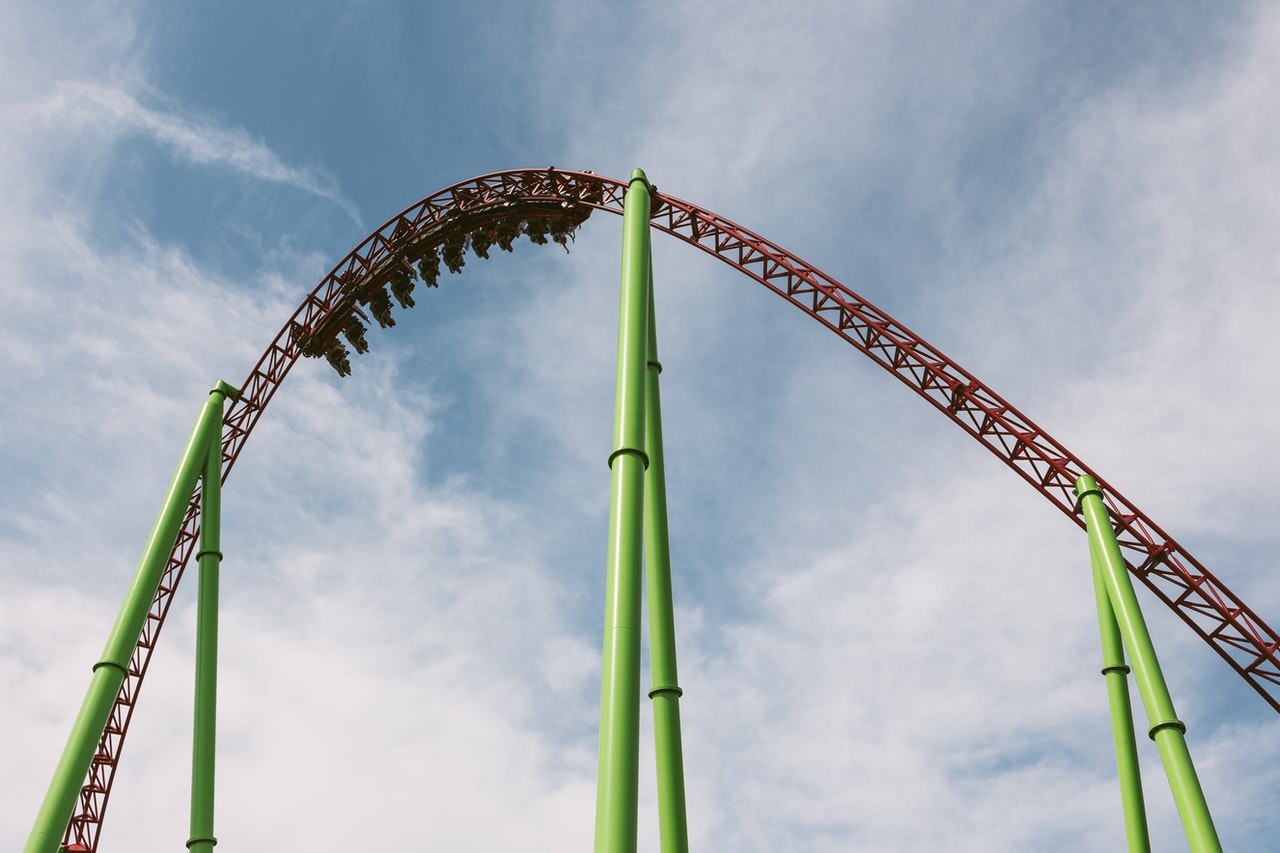 There has never been a better time for a great roller coaster adventure. Whether you're planning a fun family holiday or want to get away with friends, a trip to one of the hundreds of amusement parks in the US is a great time for all. According to the Roller Coaster Data Base, there are over 747 roller coasters in North America with more being constructed every year. It would take you almost two years to ride every one!
While California and Florida duke it out for theme park/amusement park supremacy, Ohio quietly boasts some of the best roller coasters on the planet. Those from northern Ohio fiercely defend the superiority of their beloved Cedar Point, while those in the south near Cincinnati love King's Island. We'll start our journey there.
Before you conquer the Gemini, remember to organize travel insurance in the unfortunate case of severe weather, sudden illness or a car accident. Worst case scenario, if you have an emergency tire repair on your drive back home and you do not have the money to cover the expense, you may be able to get financial assistance through means such as going online for an alternative to a payday loan in Ohio, which will sustain you until you get home.
Cedar Point, Sandusky, Ohio
With the third fastest roller coaster in the world—The Top Thrill Dragster—Cedar Point is a top weekend getaway for northern Ohioans and die-hard rollercoaster enthusiasts. The park offers live performances and plenty of great food. Try Pink's Hot Dogs—they have so many toppings that you'll need to eat them with a fork! You can even stay in the beach-front resort for a truly relaxing holiday. If you are traveling with someone who likes to keep their feet on the ground, a nearby African lion safari and the Edison Museum are fun destinations.
King's Island, King's Mill, Ohio
While Cedar Point puts an emphasis on roller coasters, King's Island is a little more family oriented. It still has plenty of stomach-turning rides, but it also has a lot of rides for kids. The Soak City waterpark is a great stop on a hot and humid Ohio summer day.
Six Flags Great Adventure, Jackson, New Jersey
You can't say you are a roller coaster pro until you have tried the Kingda Ka—the tallest in the world and fastest in North America. Six Flags also offers water rides, children-friendly adventures and live entertainment. You can avoid long lines by using a Flash Pass and reserving your ride time in advance.
Universal Studios, Los Angeles, California
Discover your favorite movie and television shows up close with a trip to Universal Studios. Here you can watch short films and go on themed roller coasters and adventure rides like Transformers: The Ride-3D. The Jurassic Park ride makes you feel like you're on Isla Nublar. You can also meet some of your favorite movie characters around the park. Should you find yourself at the park on New Year's Eve you can listen to live music and watch a spectacular midnight fireworks display.
Walt Disney World Magic Kingdom, Orlando, Florida
Disney World is one of the most visited theme parks in the world, according to ThemeParks-US.com. Here you will find the infamous Space Mountain and Matterhorn. Your kids may love 'It's a Small World,' but it will take a few days to get the song out of your head after you ride it. You can also, of course, meet Mickey Mouse and all of his Disney friends.
SeaWorld, San Diego, California
You can get wet and wild and discover life under the sea at Sea World. Take a journey to Atlantis, get shipwrecked or have a close encounter with sharks. SeaWorld is a great option for a family vacation with lots of thrill rides, interactive activities and educational programs. You can easily spend a week in San Diego. After taking a day or two at Sea World, check out the world famous San Diego Zoo, Balboa Park or the WWII aircraft carrier, the USS Midway.