Man Parks His BMW E30 M3 In Living Room During Hurricane Matthew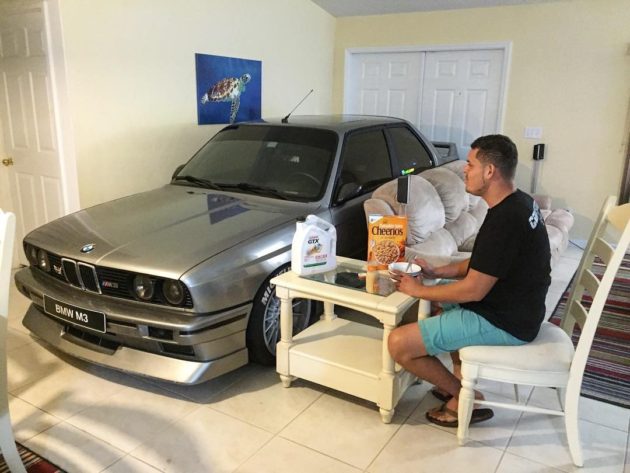 What do you do if a Category 5 hurricane is coming your way and threatening your precious BMW E30 M3? For Port Saint Lucie resident Randy Jalil, it was a no brainer – Park it in the living room, obviously!
As you can see in these photos, the BMW enthusiast pulled his beloved '88 M3 into his living room to protect it from Hurricane Matthew. Why not just park it in the garage, you ask? He already had two other cars (old BMWs, naturally) in there. So he took a tape measurer to see how wide the double-doors on his house were.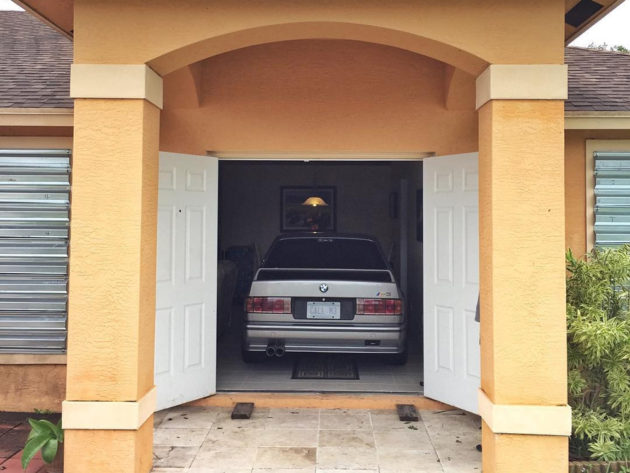 Realizing that they was enough room, he had his friend Keith help him guide the car through the doors, and the rest is history.
I've owned my E30 for about 8 years now and the last few years there was a spike in value with these cars. I wasn't risking anything! This car is absolutely my pride and joy and I will own it for years to come. I currently daily drive the car and enjoy it as much as possible. Most people nowadays will keep them tucked away in their garage to keep the value up. Cars are meant to be driven and I will always live by that.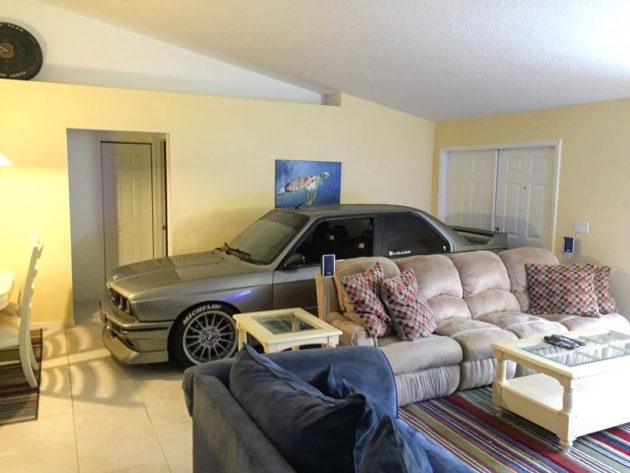 Thankfully, Randy and his E30 M3 made it through Hurricane Matthew unscathed, and once the threat had passed, he drove the car back out onto his front lawn.
To see more photos of Randy's pristine M3, you can check out his Instagram page at @jalilsup.