Hyundai RN30 Concept Revealed In Paris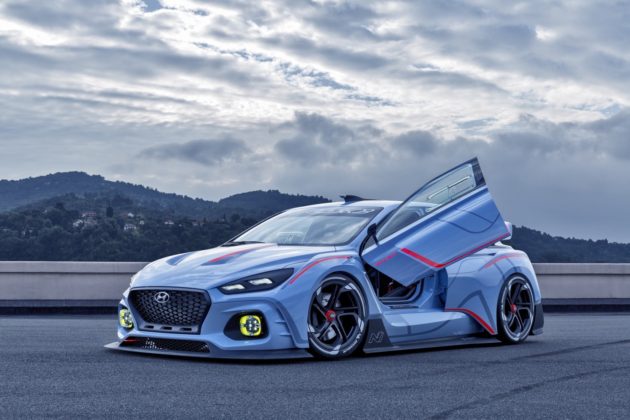 If there was any doubt about how serious Hyundai is about their new 'N' performance division, one just needs to look at the Hyundai RN30 Concept, which made it's debut at the Paris Motor Show.
Taking aim at the growing hot hatch market, this utterly mad RN30 Concept builds upon the new Hyundai i30 (Elantra GT in the US) with a flurry of spoilers, flared fenders, and gaping air intakes, along with lightweight body panels and a "look at me" paint job.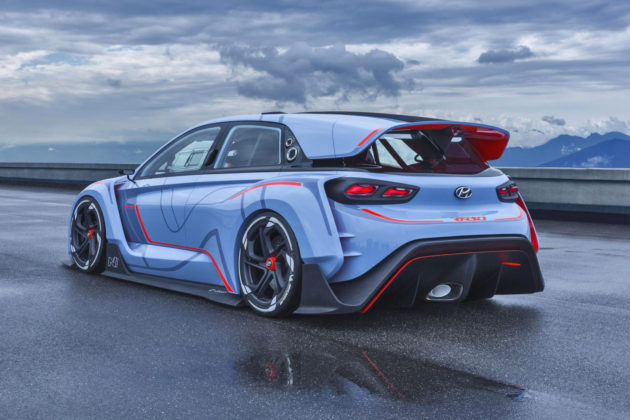 Backing up the aggressive styling is a 2.0-liter turbocharged four-cylinder engine that produces 375HP and 332 pound-feet of torque, which is sent to all four wheels through a dual-clutch transmission. The RN30 features a rev-matching system that holds the engine at optimal speed during gear changes, as well as a variable exhaust system that gets louder as the car accelerates, and an electronic limited-slip differential.
Hyundai designers took their inspiration from race cars, so the RN30's interior is starkly furnished, with a roll cage, a pair of bucket seats, and a small digital display for the driver. 2 cameras on stabilizing gimbals are mounted on each of the A-pillars to capture the driver's reactions, along with an external camera captures YouTube-ready race footage.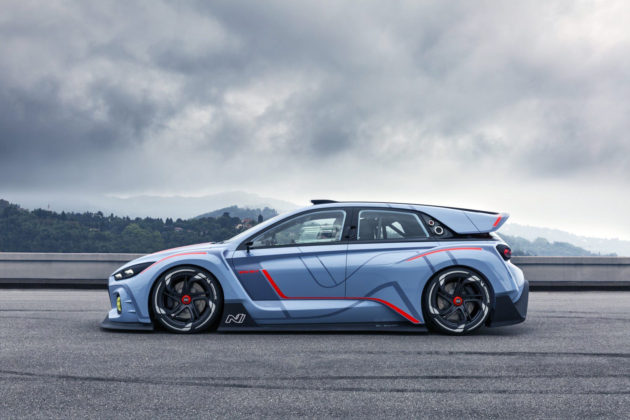 But before you get your hopes up, realize that this is just a concept vehicle, and the production i30N will be substantially toned down, as N division head Albert Biermann explains:
"What we will sell next year is closer to the i30 than the RN30. It has a nice differentiation to the base i30, with its sportiness. We are Hyundai, we have no established high-performance customer base and if we go from zero to top level of the segment, the question is how many customers can follow us there? It's very robust, it's track capable, but the first step cannot be too big."
That's a bummer, but even a performance-oriented Elantra GT with around 250HP would be a welcomed addition to the market, so here's hoping!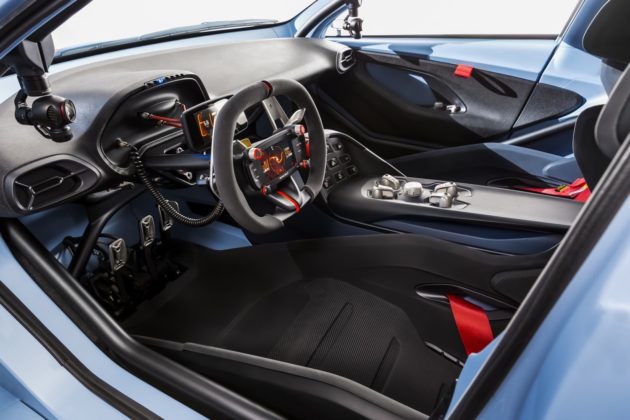 What do you think of the Hyundai RN30?