Honda Civic Type R Prototype Makes Its Debut At Paris Motor Show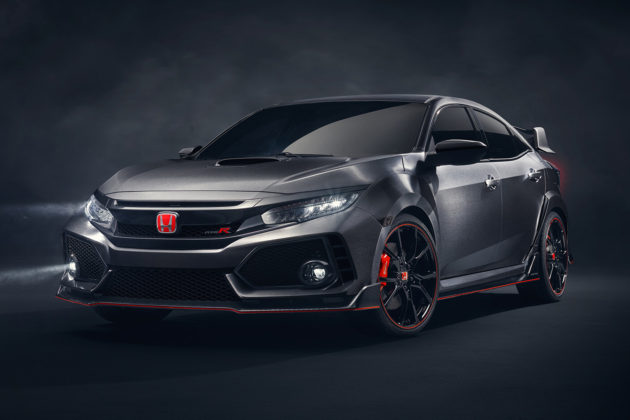 For years now, Honda enthusiasts have lusted after the iconic Civic Type R, which for whatever reason was never offered in this country. But that's all about to change with the all-new Honda Civic Type R, which is finally coming to North America in 2017!
That's right, last year Honda publicly announced that the 10th-generation Civic lineup would include a 300HP turbocharged Type R model based on the Civic hatchback, and with the debut of the Honda Civic Type R Prototype at the Paris Motor Show last week, we're finally getting a taste of what's to come.
As you can see in these photos, Honda has amped up the aesthetics with a massive rear wing, deep front intakes, carbon-fiber accents, 20-inch black alloy wheels, and a hood scoop, along with a highly reflective, finely-grained brushed aluminum-effect finish unique for the show car.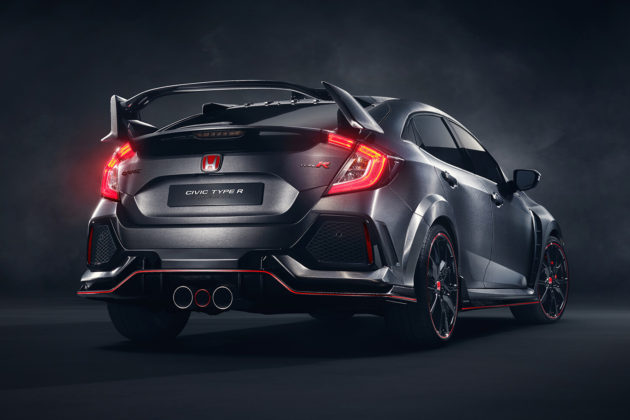 Honda's iconic red "H" badge, which adorns all Type R models, sits on the front grille at the nose of the car. There's also a new intake on the hood, with an air scoop sited centrally. In addition, smoked lenses for the LED headlights, indicators and side indicator repeater lights further reflect the Type R Prototype's more aggressive character.
"We promised the most ambitious, sportiest Civic lineup ever and we're delivering on that promise with each new Civic," says Jeff Conrad, senior vice president and general manager of Honda America. "For the first time ever in America, Honda fans and enthusiasts will have access to the ultimate in Civic performance in the form of the new Type R."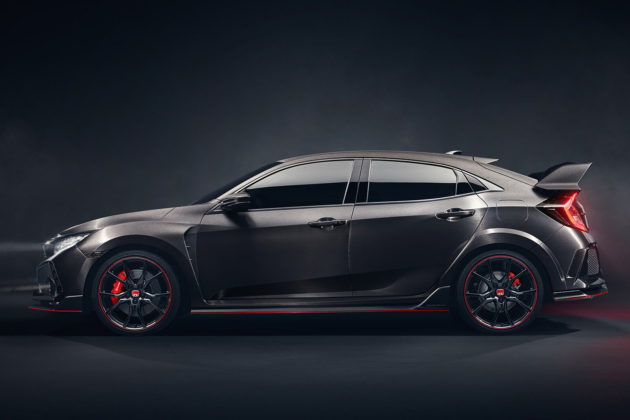 While Honda has made no mention of the car's powertrain, it's widely expected to sport a turbocharged 2.0L four-cylinder engine putting out more than 300 horsepower to the front wheels, mated to a six-speed manual gearbox. That would make the Civic Type R the most powerful production FWD vehicle on sale in the US.
Of course, rumor has it that Honda might be upping the power to as much as 340HP in order to compete with the Ford Focus RS. Either way, this is sure to be one hot hatch, and we can't wait for it to finally get here!