Futuristic Lexus UX Concept Debuts At Paris Motor Show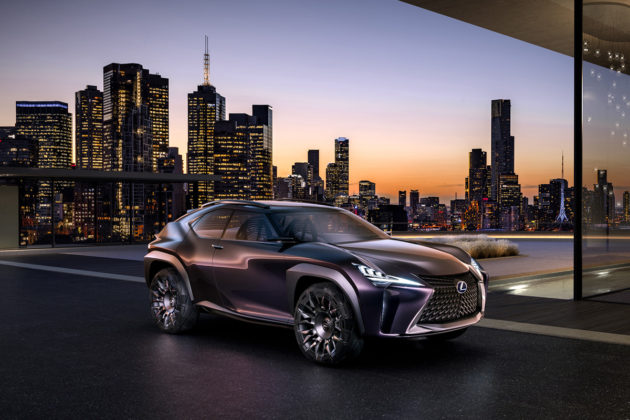 After teasing for the past few weeks, Lexus finally took the wraps off of their Lexus UX Concept at the Paris Motor Show this morning, unveiling to the world their vision for a compact SUV of the future.
While the wild styling of this concept probably won't make it into production, it makes perfect sense for Lexus to introduce a subcompact, luxurious crossover below the NX, as young buyers continue to flock to entry-level SUVs like the BMW X1, Audi Q3, Mercedes-Benz GLA, and Infiniti QX30.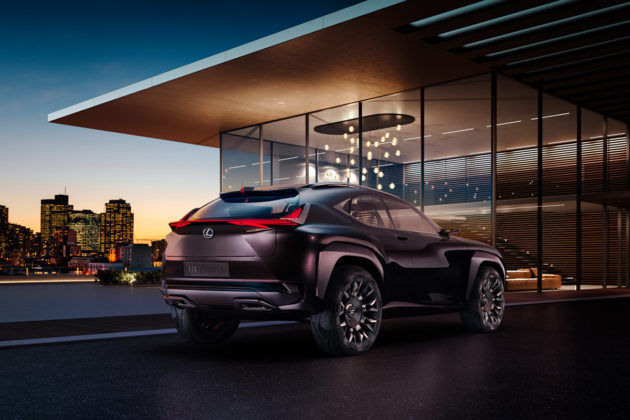 In comparison to the NX, the UX Concept is 9.1 inches shorter, 5.0 inches lower, 1.2 inches wider, with a 0.8 shorter wheelbase. So essentially, the Lexus variant of the Toyota C-HR.
Beyond the dramatic exterior, the most striking bit of the UX Concept is probably the 'Kinetic' front seats, with frames that flex and move to keep you in the best position for support. They regard upholstery as terminally obsolete, instead using bands of stretchy silk-like material. It doesn't look very comfortable, but who knows?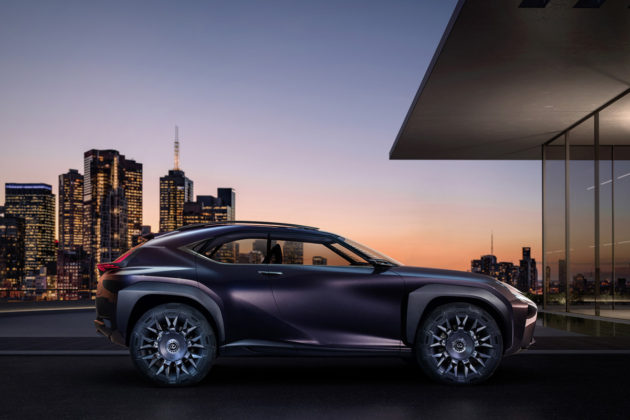 Overall, I found the Lexus UX Concept to be an interesting take on the sporty, coupe-like crossover trend that seems to be all the rage these days. But if the UX ever makes it to market, you can be sure that the futuristic styling will be toned down considerably.
For more detailed information on the UX Concept, you can check out their press release.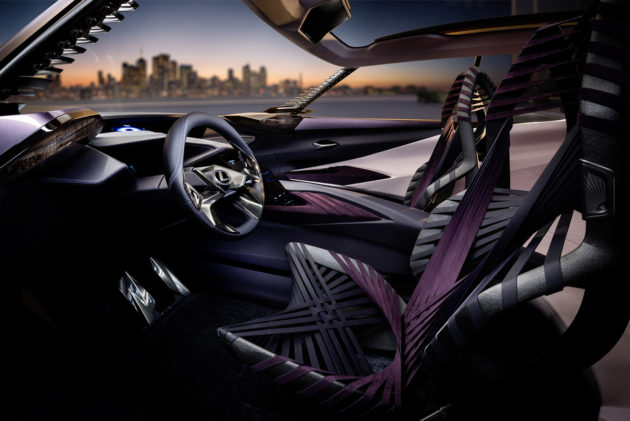 What do you think of the Lexus UX Concept?