The All-New 2023 Honda Civic Type R Is A Bit Of A Snoozefest
Last night, Honda finally quit teasing us and unveiled the all-new 2023 Honda Civic Type R. And personally, I was more than a little disappointed, as I was hoping for a lot more from them in the styling department.
As you can see from these photos, Honda decided to play it safe since the outgoing Civic Type R got a lot of heat for being "overstyled" and "too boy racer" like. Now me, I thought the 10th generation Civic Type R looked great, and they sold well. But not everyone agreed with me.
Instead, we get a more mature Honda Civic Type R, one that's longer, wider, and lower than the old one. Brawny fenders flare out over lightweight wheels wrapped in wider tires. A new more aggressive front bumper design features a sporty honeycomb grille mesh that echoes the intricate honeycomb trim inside the cabin. Larger front fender grilles and a new side sill design behind the front wheels enhances airflow efficiency.
Its more aggressive stance is accentuated by wider rear doors exclusive to Type R, a redesigned (ugly) rear spoiler, and a reshaped rear bumper that reveals its signature three round exhaust outlets and new rear diffuser.
The Civic Type R will be available in five striking colors: Historic Championship White (a Type R exclusive finish revered by Honda enthusiasts), Rallye Red, Boost Blue, Crystal Black Pearl and Sonic Grey Pearl.
Inside, the Cicic Type R's all-new interior supports intense driving experiences with emotive, performance-focused details and features. Type R's iconic red seats, carpet and trim, and a serialized Type R plate now placed on the dash are new for the 2023 model year. Suede-like upholstery with a high friction coefficient reduces body slippage in high-G driving situations.
A new +R driving mode exclusive meter design allows you to obtain necessary information instantly, with a graphic engine rpm display, rev indicator lights, and gear position indicator placed at the top. A lower multi-information display can show vehicle info selected by you.
Unfortunately, that's all they've given us to work with right now. While promising better performance, Honda didn't release any hard numbers yet, just that it will have more power than before. Pricing details also weren't released yet, we'll have to wait closer to launch this fall for that info.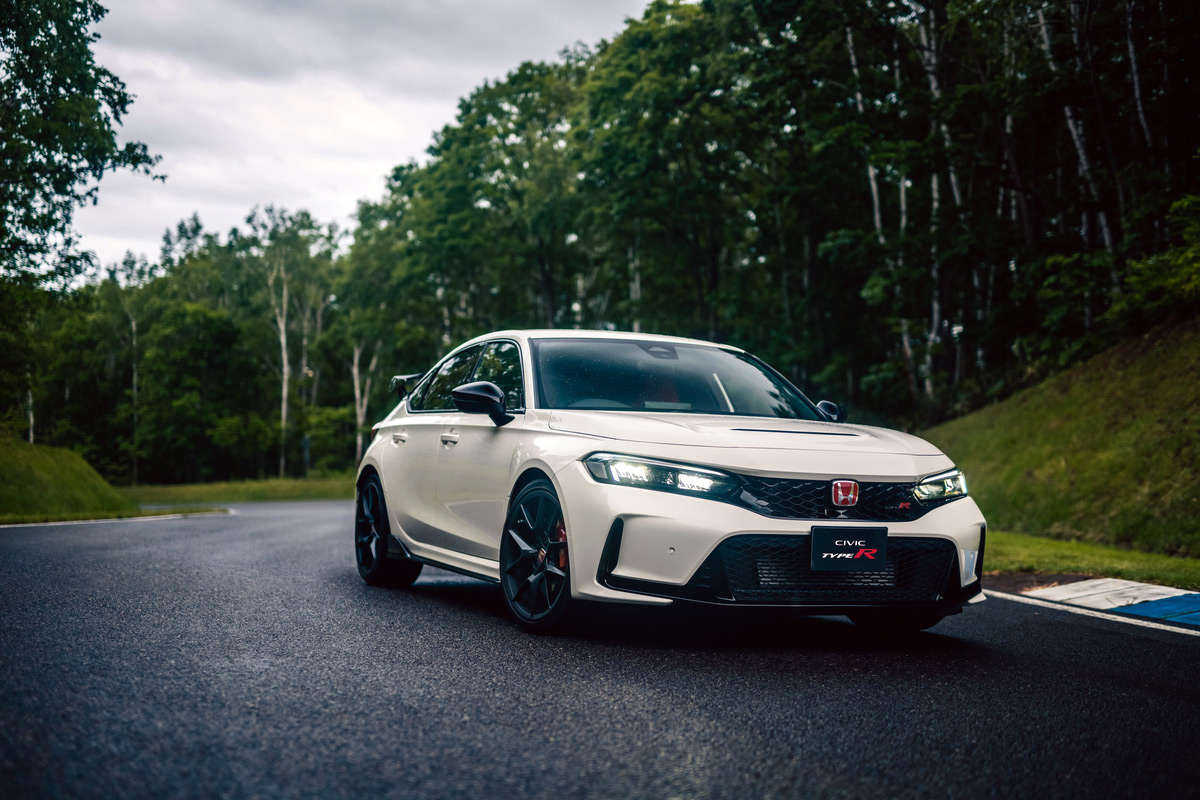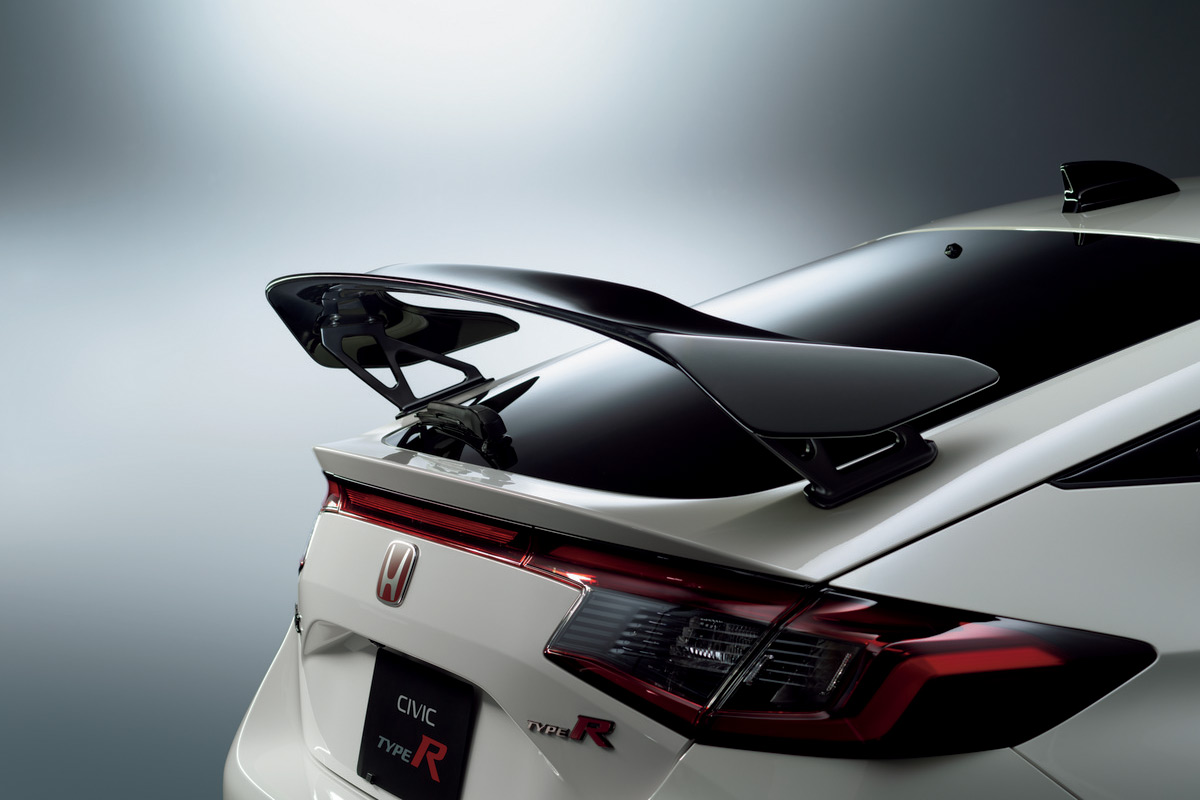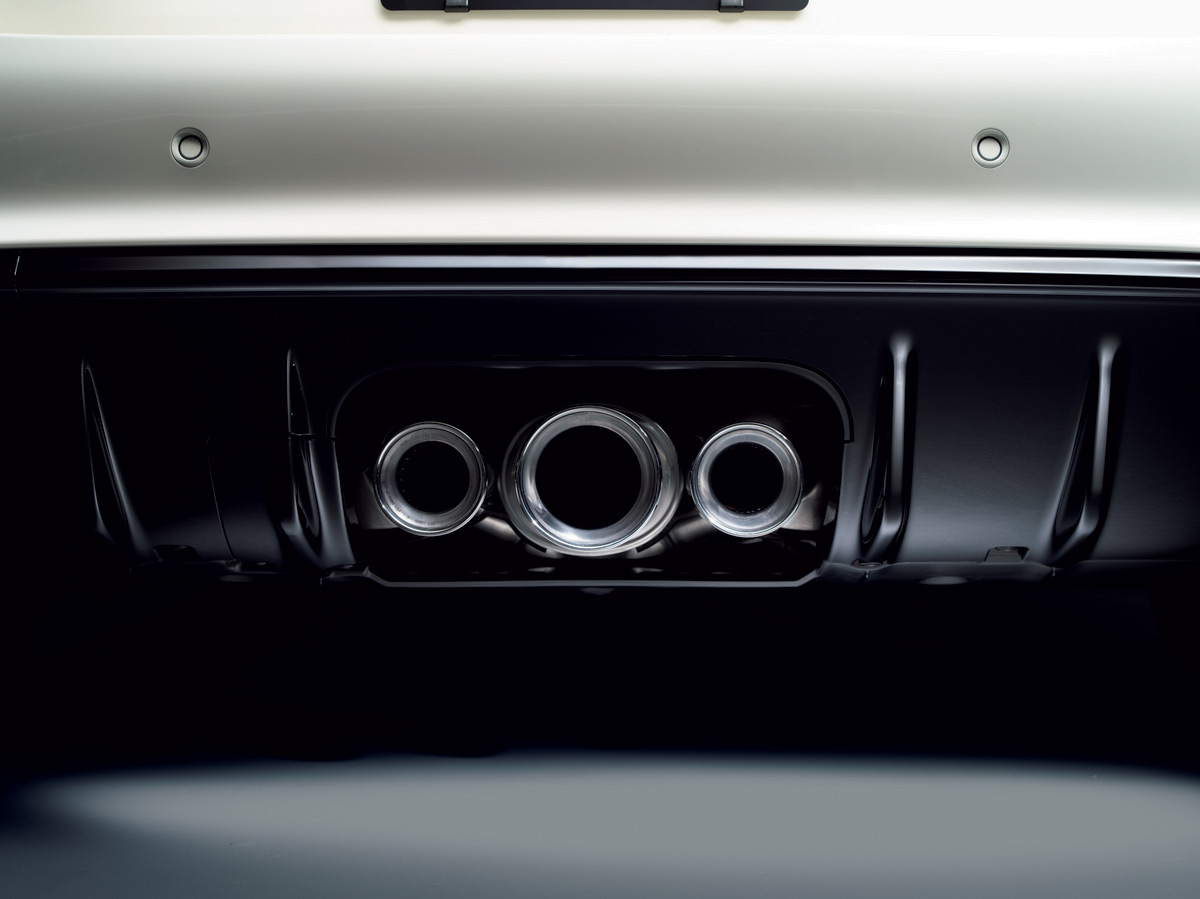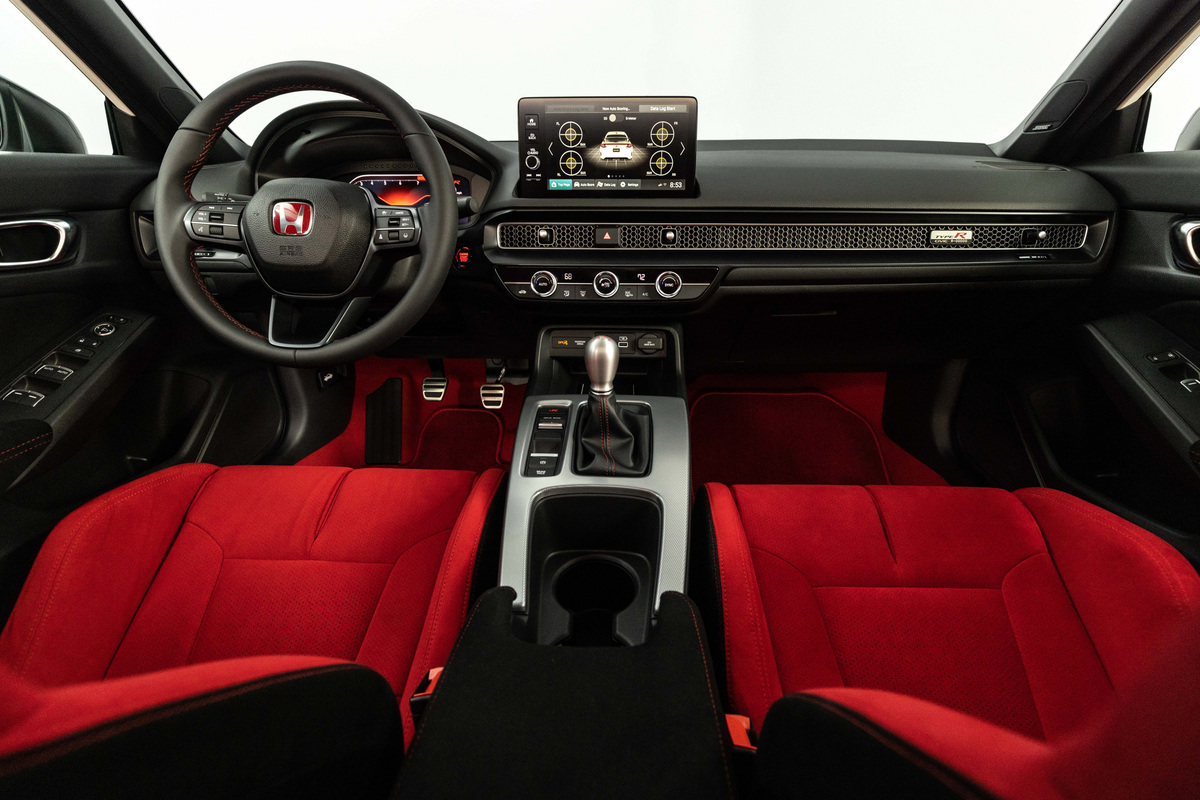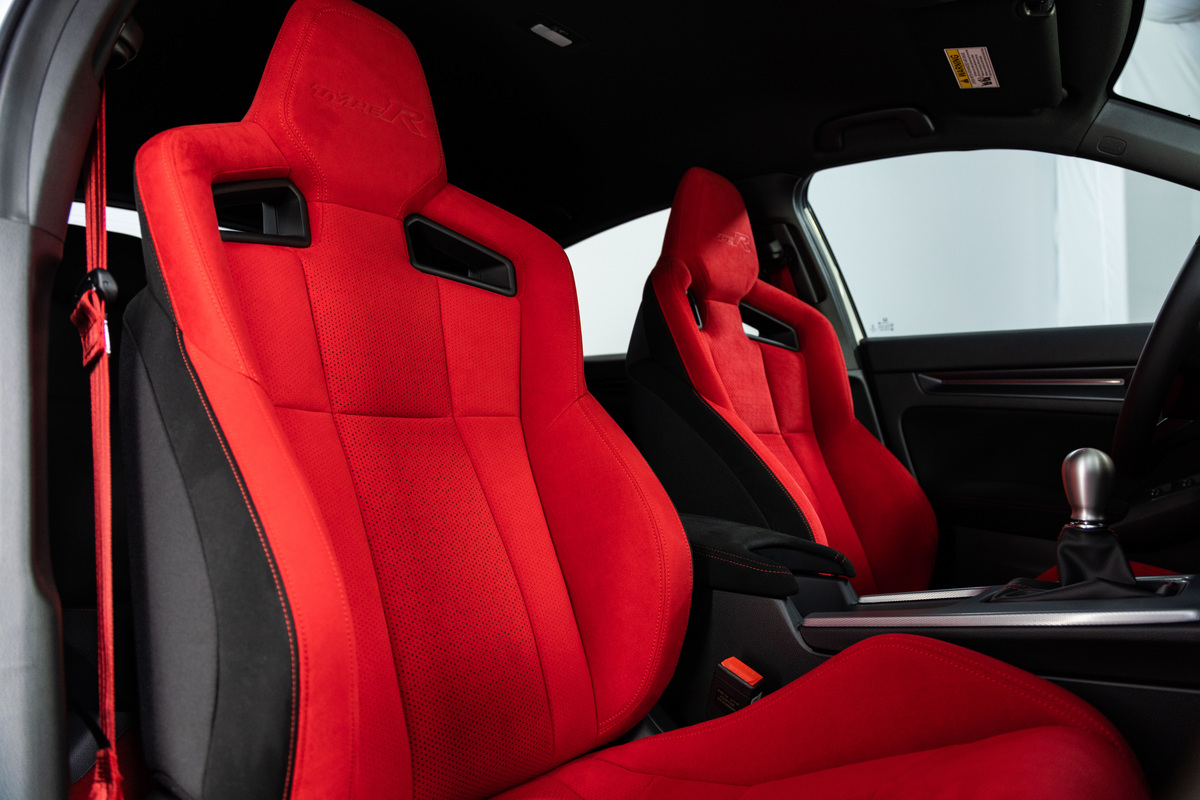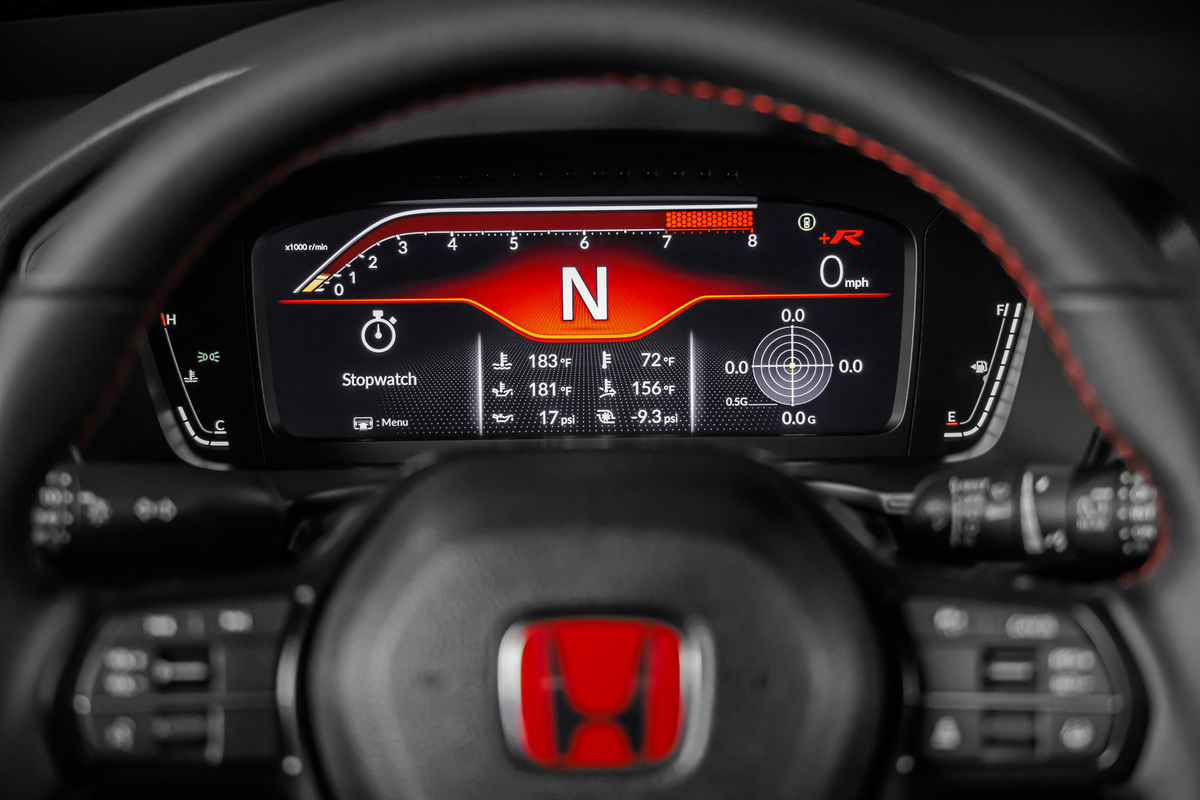 Sound off below and let us know what you think of the all-new 2023 Honda Civic Type R.