March Madness Is Almost Here, And This Is What You Need To Know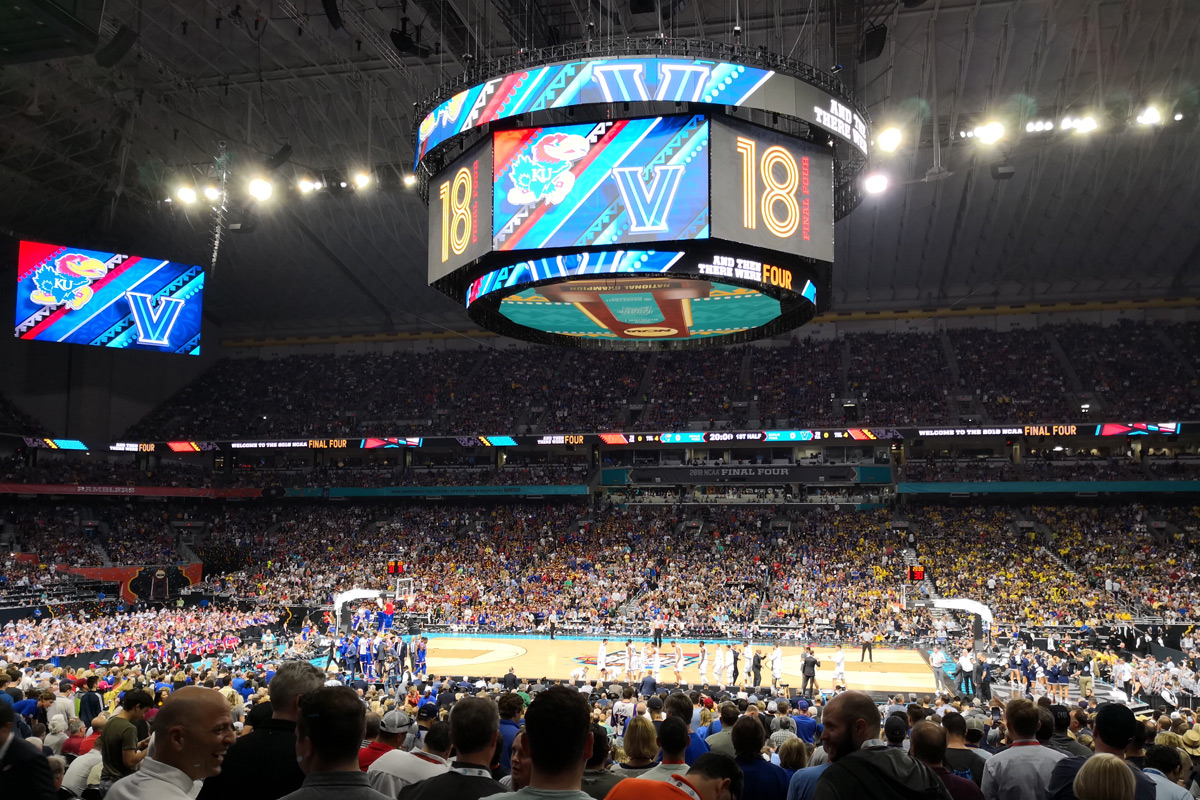 Get excited people, because March Madness is almost here. We're only a couple of weeks away before 68 teams start the battle to be crowned the national champions. But what is March Madness? And how does it work?
March Madness is the time of the year, usually between mid-March and early April, where 68 collegiate basketball teams from across the US battle against each other to be crowned the NCAA champions.
March Madness is 3 weekends of wall-to-wall basketball, where teams play against each other in seeded brackets, in a single-elimination tournament, which all leads up to the final two teams playing for the trophy. This is the time of year where betting on a definite winner can be tricky to say the least.
The biggest talking point for March Madness is always the brackets and seeding. The brackets are what makes or breaks a team's success, and where your team is seeded is obviously vital to their progression in the tournament.
March Madness even has their own term for this seeding, Bracketology. Bracketology is simply the process of seeding teams, and placing them in brackets that fit their skill and overall strength level.
A committee of 10 school and tournament administrators are in charge of seeding each team, and placing them in their respective brackets. These brackets are then made public on Selection Sunday.
There are two kinds of seeding done. The first kind is the regional seeding. Each team is seeded within 1 of 4 different regional brackets, East, West, Midwest and South. Each region has 16 teams, and they are ranked 1 through 16.
The second seeding that is done is one based on skill level. Teams are seeded 1 through 68, 1 being the strongest, and then they are placed in brackets. This is to prevent a bracket being too one-sided, and gives every team a chance to go far in the tournament.
These brackets do sometimes allow the stronger teams an easier route into the final games, as they are usually not placed in brackets with other strong teams, as in, the team seeded at number 1 will almost definitely never be in the same bracket as the team seeded number 2.
Once again, even though this may give the higher seeded teams an advantage, it does allow lower ranked teams to maybe get a win or two, and sometimes an upset. All part of the March Madness excitement.
Which teams are heading into March Madness as favorite though? There are a number that are front-runners to take the trophy at the end of the tournament, most notably, Kansas, Duke, Gonzaga, and Baylor.
The Kansas Jayhawks are the front runners in many people's minds to win the championship. They have had an incredibly strong start and boast the second best defense. They are also not short on points.
Devon Dotson and Udoka Azubuike have led the Jayhawks charge, scoring on average 18 and 13 points respectively each game. They also have high rebound numbers, and this scoring ability paired with the teams defensive prowess, can only lead to success.
Duke needs no introduction. They have a history of strong teams and this March Madness is no different. They have gathered half a dozen Top 40 prospects and have one of the nations best freshmen on their roster.
The young team has had a blinder of a season and their players are putting in work offensively and defensively. It is no wonder they are one of the favorites when you simply glance over their stats. Not to mention their depth is incredible.
The Gonzaga Bulldogs have played too well to be considered a dark horse. They have seven players who average 9 points a game, and they lead the county when it comes to scoring and assists.
They do have shortcomings, and they may not have the same depth as other teams. But they have players that can definitely score, players with high assist numbers, and aren't too shabby on defense either.
The Baylor Bears haven't reached their full potential just yet, simply because of consistency. Tristan Clark is their star player, who averaged 14 points last season. Baylor would need him to be fully fit at his best if they want to mount a serious championship run.
Baylor is a team that can sometimes underwhelm, and be on the receiving end of unnecessary losses, but with their defense improving and other players holding down the fort in the front court, the trophy may not be as far away as it seems.
This year's March Madness is set to be as exciting, surprising and shocking as it has been in previous seasons. Besides the favorites, there are also a number of teams that can easily pull a victory out the bag against a potential winner.
The beauty of March Madness is how unpredictable it can be. The amount of teams, the amount of games, and the sheer nature of the "one loss and you're out" format adds a level of pressure that is hard to match.
In the end, seeds and rankings can be the difference maker, or make no difference at all. Either way, there isn't a single game that won't be a must watch, and the final is sure to be unforgettable.