Maserati Introduces New Certified Pre-Owned Program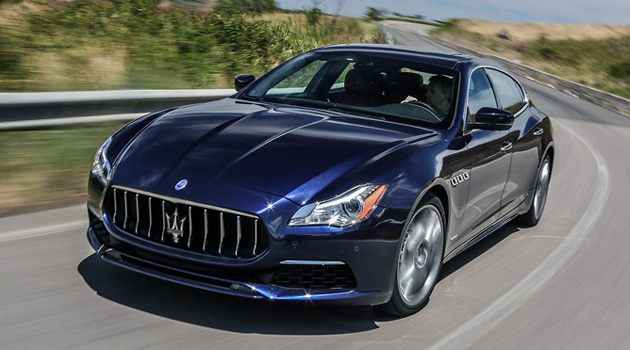 It's a fact.. Most new cars lose approximately 20% of their value in their first year, and luxury vehicles see an even steeper depreciation curve. In fact, you can currently buy a 2014 Maserati GranTurismo Sport (a car that originally retailed for $130,000) with 31K miles for just $66,000!
Yes, now I know what you're thinking. Italian cars aren't exactly known for their reliability, and the repair bills on something like a Maserati can get expensive in a hurry. My buddy had an older Quattroporte that spent more time in the shop that on the road, eventually getting rid of it for an Audi R8.
But what if you could buy a used Maserati, without the worry of looming repair bills? Enter Maserati's new Certified Pre-Owned Program, which offers new customers a 6 year / unlimited mile warranty.
Now, in order for a car to be a certified pre-owned model, it must still have a balance of the new car warranty (four-year / 50,000 miles), and the car must also "be in accordance with factory standards for condition and service compliance." Once certified, the warranty is extended to 6 years and unlimited miles from the original service date.
Maserati's certified pre-owned warranty covers all the major components, including the engine, transmission, differential and driveshaft, suspension, steering, brake system, cooling system, fuel system, climate control system, and electrical components. Suddenly buying a used Maserati doesn't sound so scary!
I've always loved how Maserati's looked, but have been scared away by their questionable reliability. But with their new CPO program, there's no risk and all the reward. If you're considering picking up a used Maserati, the folks over at CarLoans411.ca can help with fast approval car loans, so you can get in, get out, and start enjoying that "new" car of yours today!
I'm really tempted to roll the dice and find myself a GranTurismo Sport. What do you guys think?