Netflix Is Releasing Season 3 Of 'Cobra Kai' On New Year's Day!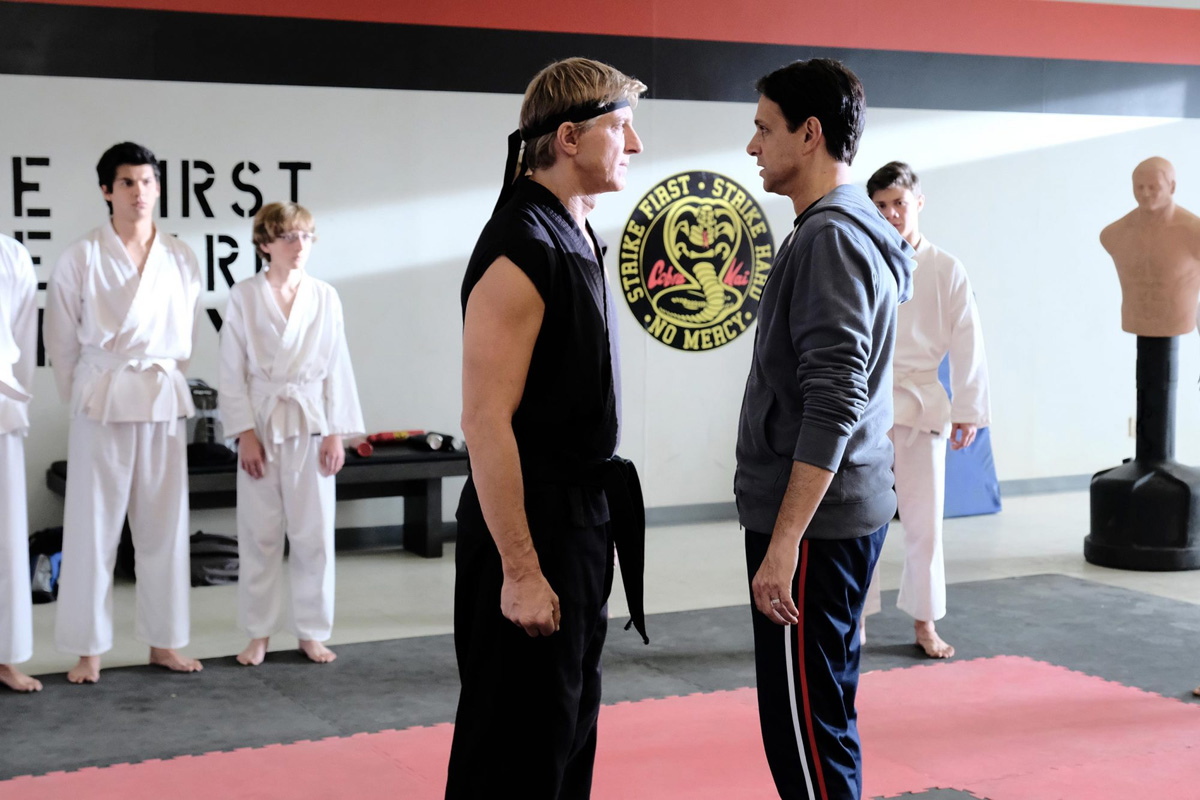 A few months back, a friend of mine told me that I should check out Cobra Kai, the Karate Kid continuation series that takes place over 30 years after the events of the 1984 All Valley Karate Tournament, with Ralph Macchio and William Zabka reprising their iconic roles, only this time all grown up. Honestly, I was expecting the show to be total corny, but it was pretty epic, and I ended up binging both seasons over the course of a single weekend.
For those of you who watched it, you know that Season 2 ended with a crazy brawl between the two karate factions in the halls of West Valley High that turned deadly. There's also the matter of Johnny getting pushed out of his own dojo. How where do things go from here? Thankfully, we don't have to wait long to find out, as Netflix is releasing Cobra Kai Season 3 on New Year's Day, a week sooner than originally announced.
You can check out the Cobra Kai Season 3 trailer below:

If you haven't watched Cobra Kai before and you're looking for a fun drama/comedy to watch, I highly recommend using the three-day weekend to get caught up on the previous two seasons. Trust me, you won't be disappointed. Needless to say, if you're looking for me on January 1st, I'll be parked in front of the TV watching the new season of Cobra Kai.
Strike First. Strike Hard. No Mercy!
Cobra Kai Season 3 "kicks" off on January 1st at 12am PST.