Nissan Z Proto Gives Us An Early Glimpse Of Upcoming 400Z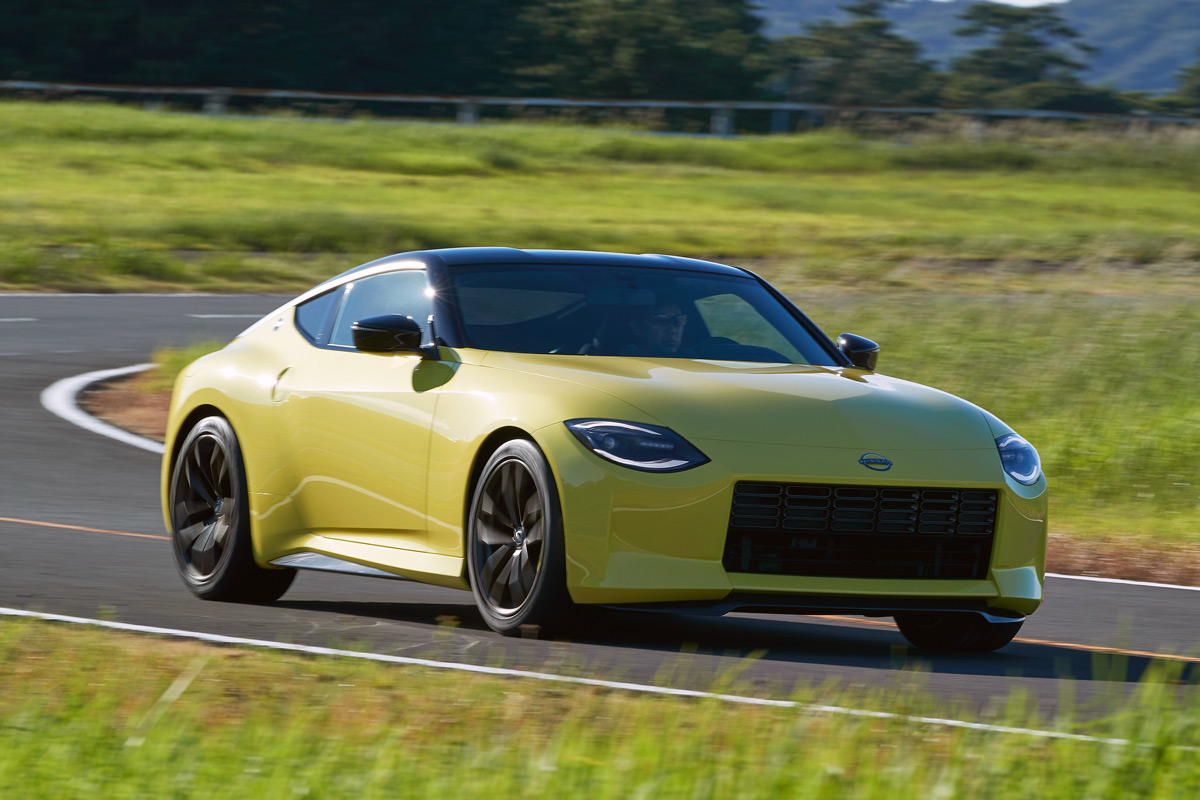 Last night, Nissan hosted an online event from the Nissan Pavilion in Yokohama, Japan, where they unveiled the Nissan Z Proto, a prototype of the upcoming Nissan 400Z that Z enthusiasts have been long waiting for, given that the last generation Z dropped over a decade ago.
That's right. Nissan is a bit slow when it comes to updating their vehicles, with the 370Z, GT-R, and Frontier all long-overdue for updates. The 370Z came out back in 2009, and it's a dinosaur by today's standards. And the sales numbers reflect it, with a paltry 2,384 cars sold in 2019.
Needless to say, Nissan had a decision to make. Put the Z car out to pasture once and for all, or finally update the iconic sports car. From the looks of the Nissan Z Proto, it looks like they've gone with the latter. (Of course, they fooled me before with the IDx NISMO, so who knows)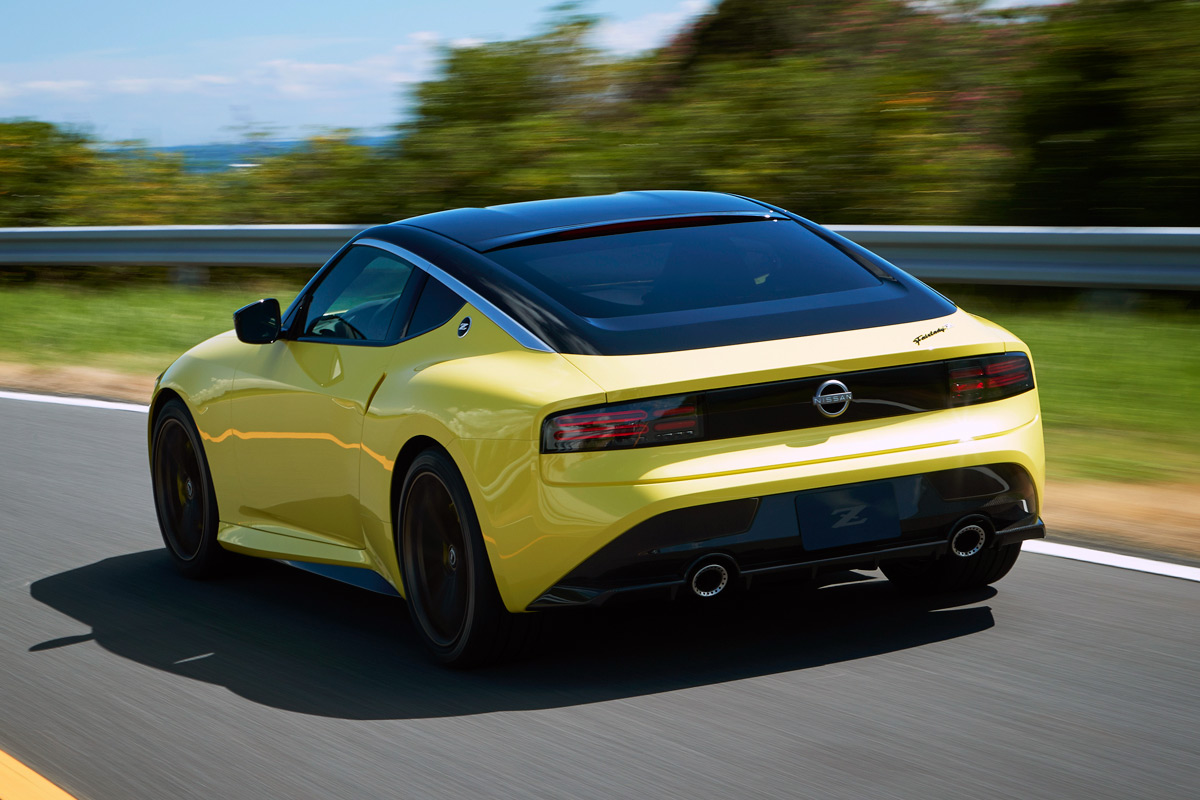 If you watched last night's webcast, you know that it was a pretty cringeworthy affair. But hey, at least we got to finally see the car in the flesh. And my first impressions… It's not bad, but I think they can definitely make it better looking with some minor tweaks.
Dimensions wise, I think it's perfect, 172.5 inches long, 72.8 inches wide, and 51.6 inches high. It's suspiciously similar to the outgoing 370Z, making me wonder if this is just a big refresh or an "all-new" car as they're supposedly billing it.
Either way, the real star of the show is under the hood, in the form of a twin-turbo V6 that is rumored to be the same 3.0-liter VR30DDTT found in the Infiniti Q60 Red Sport 400, where it puts out 400 horsepower. That would make it competitive with the '21 Supra 3.0, which puts out 382HP and has a 0-60 time of 3.8 seconds. Even the 2021 Supra 2.0 is pretty quick.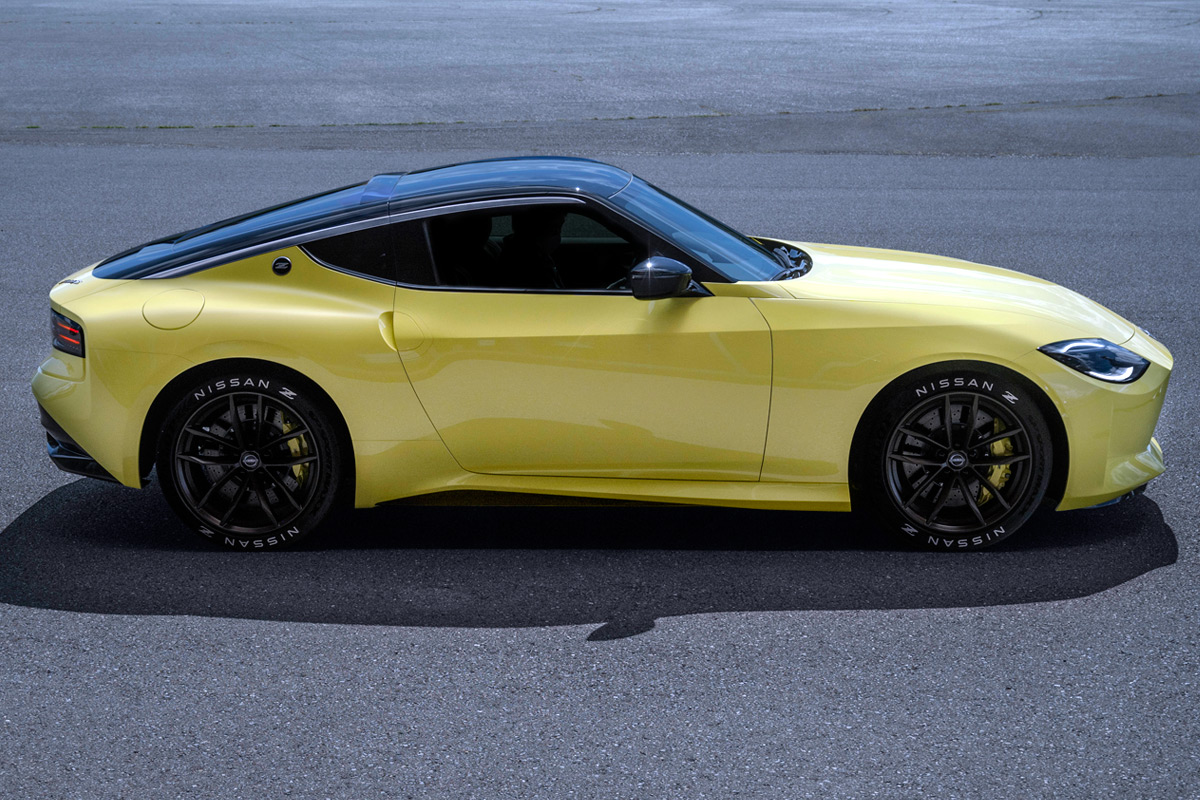 Of course, weight is the big question mark here. If they can keep it lightweight, it should be an absolute rocket with that much power. But if it's 3,800+ pounds, that changes everything, and it's not going to be the nimble sports car that fans are hoping for. The fact that they're offering it with a 6-speed manual is pretty cool as well, even though only 5% of buyers will opt for it.
For me, the elephant in the room is the styling, as it's just not really a striking car in any way. Instead, it sounds like the designers were more interested in mimicking styling elements from previous Z models. Car and Driver put it best, calling the car's detailing "somewhat of a grab bag of the best of past Z-cars", with 240Z-inspired headlights, 300ZX-esque taillights, etc.
The whole Internet seems to be in agreement that the gaping square front grille is just not a good look, inspired by the 240Z or not. Some people have photoshopped a piece to bisect it (much like the 240Z's chrome bumper did), and that seems to help quite a bit. And honestly, I just don't love those headlights. The taillights, they're interesting, but I don't love them..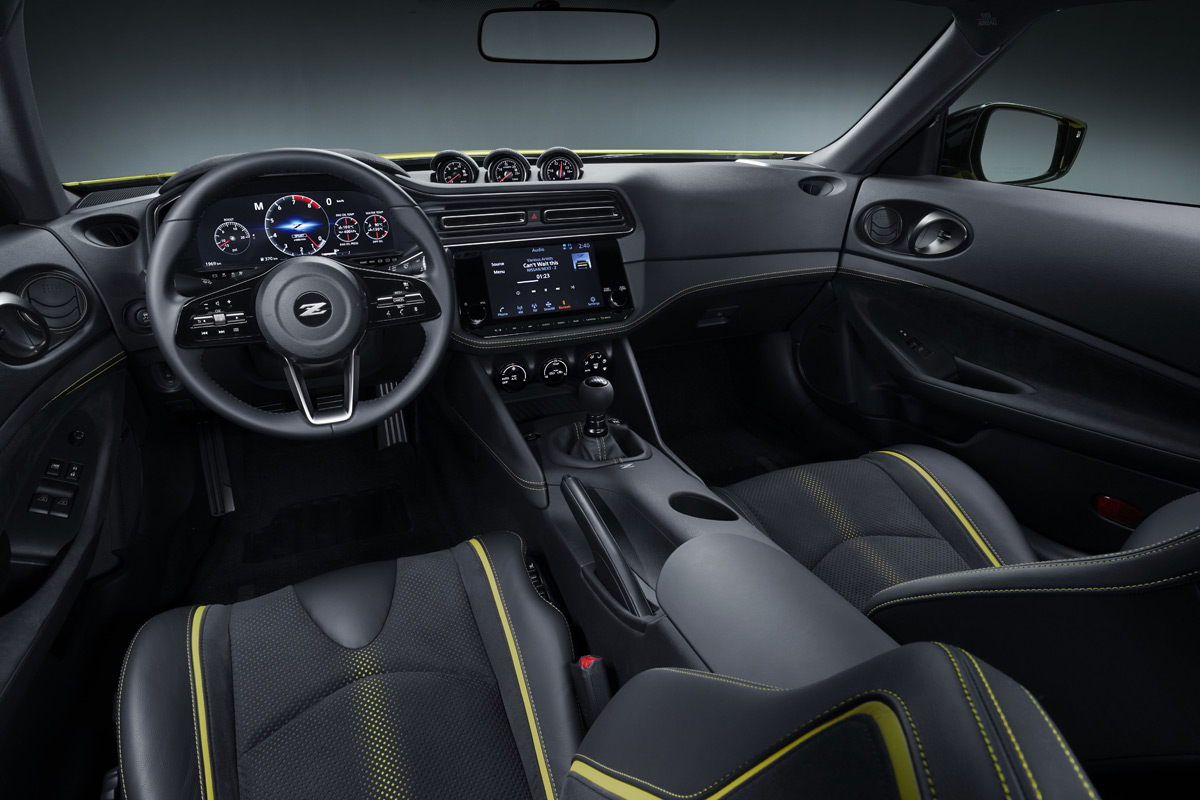 Inside, you see a whole lot of modern technology, with a huge 12.3-inch digital meter display up front and center. But designers tried to include a few vintage Z touches, like the 3 gauges on the dash, positioned towards the driver. It's an odd combination that most definitely does NOT "seamlessly blend" as Nissan claims. Give us a mechanical speedo and tach.
All in all, I wish that Nissan had gone their own way, rather than constrict themselves with this notion of "heritage". But with a few tweaks, I think they can really bring it together. Assuming they price it right (please keep it under $40K!) and that everything else checks out, they should have a hot seller on their hands.
Fingers crossed! 🤞