NVIDIA Unveils 65-Inch 4K HDR 'Big Format Gaming Displays' With G-SYNC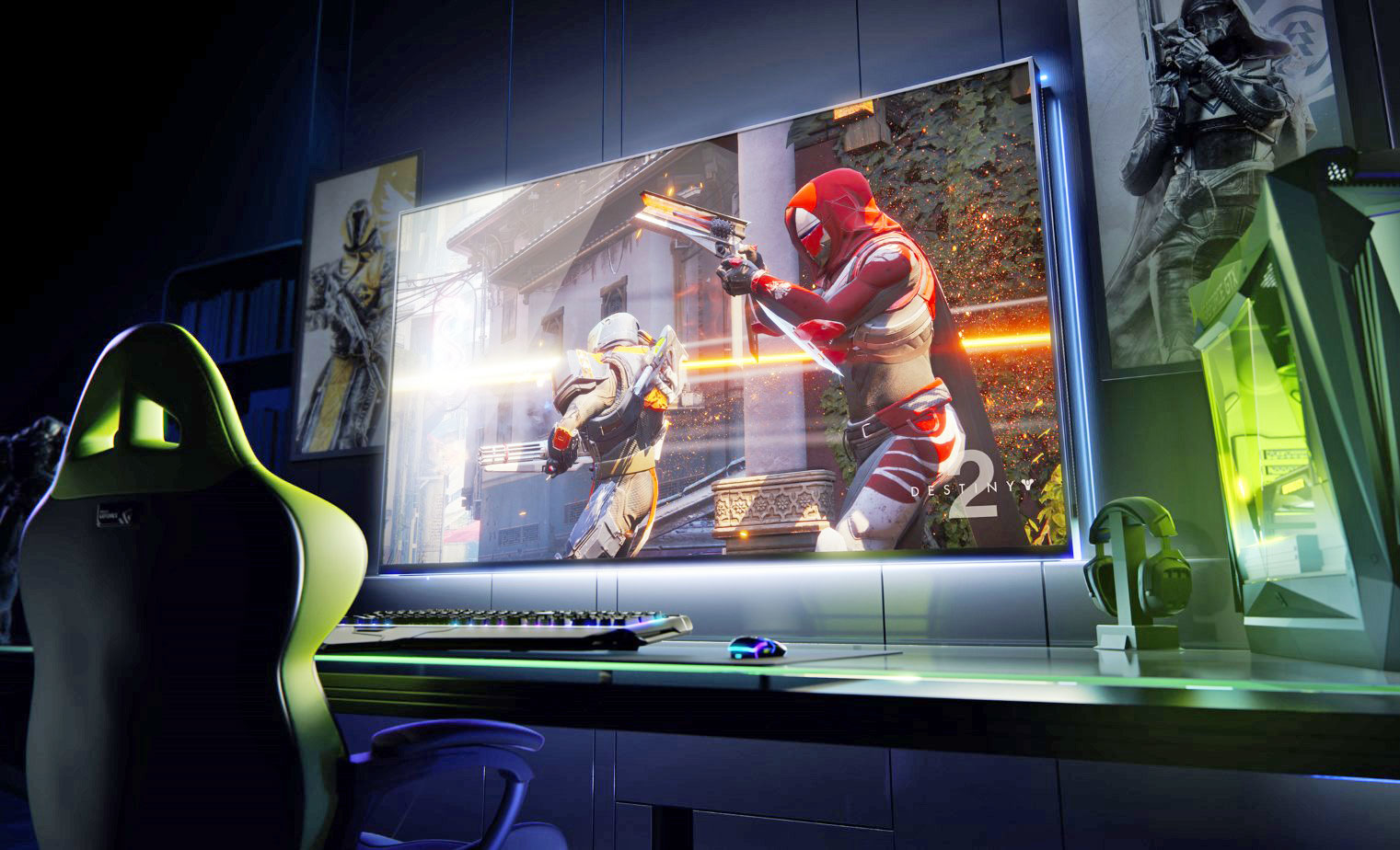 NVIDIA is kicking things off at CES with the unveiling of some monstrous Big Format Gaming Displays, the world's first big-screen PC gaming display specifically designed for enthusiast gamers seeking the ultimate 4K PC gaming experience.
While it's possible to hook up your big screen TV to your computer, they lack high refresh rates, low latency, PC-tuned HDR, and G-SYNC variable refresh rate technology of NVIDIA's Big Format Gaming Displays.
The first Big Format Gaming Displays, coming later this year from ACER, ASUS and HP, are 65 inches, run at 4K at 120Hz, have G-SYNC technology, HDR with 1000 nit peak brightness, and an integrated NVIDIA SHIELD which gives you instant access to Netflix, Amazon Video and YouTube at 4K, NVIDIA GameStream, Android games and apps, and much more.
Interestingly enough, NVIDIA envisions people using these not in their living rooms, but on their PC desks. Now I don't know about you, but I can't exactly fit a 65″ TV on my desk..
While NVIDIA hasn't revealed how much these Big Format Gaming Displays will cost, you can be sure that it'll cost a pretty penny when they're released this summer. NVIDIA will have BFGDs available for demo at CES, so if you're at the show, make sure you stop by their booth to check 'em out!