NY Rangers Legends Get Shaved By SI Swimsuit Models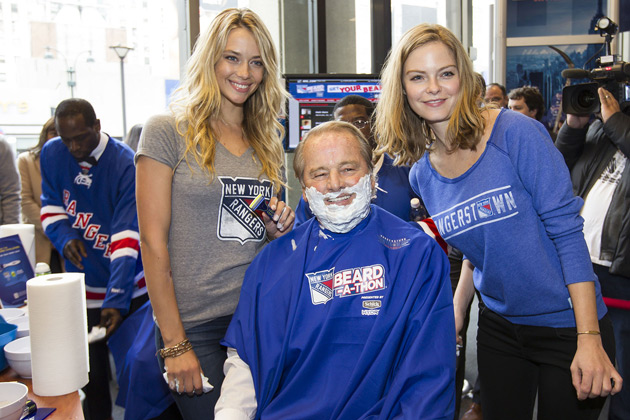 Schick Hydro helped the New York Rangers kickoff their annual playoff tradition yesterday afternoon with the 2014 Rangers Beard-A-Thon. They were joined by New York Rangers legends Rod Gilbert, Adam Graves and Stephane Matteau, and barbers were on hand giving lucky fans their final shave before they grow epic playoff beards.
Barbers were using the new Schick Hydro 5 Groomer, the brand's latest grooming innovation featuring a razor on one end and an adjustable power trimmer on the other – the first ever 4-in-1 styling tool that shaves, grooms, edges and hydrates throughout each shave, going beyond shaving to care for skin.
Sports Illustrated Swimsuit models Hannah Ferguson and Jessica Perez were also in attendance to show their support, and Schick Hydro presented a $10,000 check to the Garden of Dreams foundation at the event to kickoff the fan-driven beard growing tradition.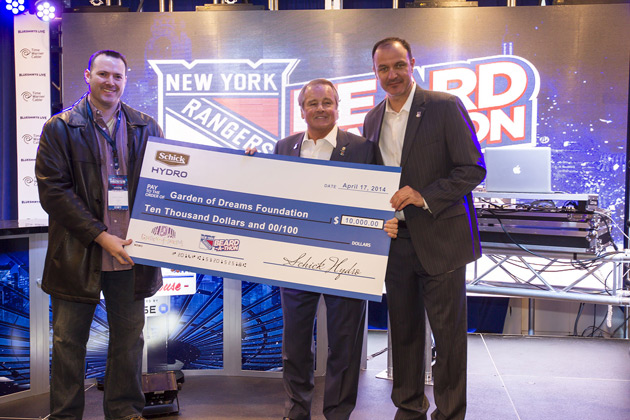 Photo credit: Rebecca Taylor/MSG Photos