Speed Stick GEAR and Devin SuperTramp Partner To Take On Extreme Stunt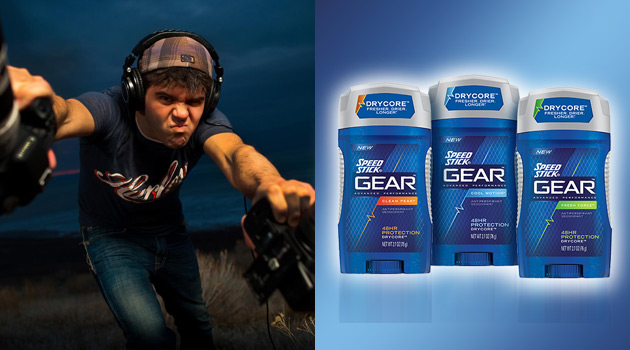 Today, the Speed Stick GEAR team announced a new partnership with YouTube's most exciting filmmaker, Devin SuperTramp, who is managed by Fullscreen, the first media company for the connected generation. With this new partnership, the Speed Stick GEAR team will proudly sponsor Devin SuperTramp's greatest challenge yet – capturing one of the most extreme stunts the world has ever seen on film.
Now if you're one of Devin's 1.9 million YouTube subscribers, you already know just how epic his videos are. So it should be interesting to see what him and Speed Stick come up with for his latest death-defying stunt. But whatever it is, rest assured that Speed Stick GEAR will keep him dry.
But what's better than watching this extreme stunt on YouTube? How about getting the chance to watch him perform the stunt live? That's right, one lucky fan will have the opportunity to travel to see Devin SuperTramp take on his greatest challenge live during a shoot this summer!
From April 24 – May 6, a series of clues about this upcoming stunt will be tweeted by @DevinSuperTramp and @SpeedStick. Fans can guess the planned stunt using the hashtag #GearChallenge. A winner will be selected the week of May 8, 2014. (For official rules, please visit c3.votenow.tv)
So what are you waiting for? Start following Devin SuperTramp and Speed Stick on Twitter now so you can gather up the clues and hopefully correctly guess the planned stunt!