Gillette Invents New Razor System That Pivots To Get Virtually Every Hair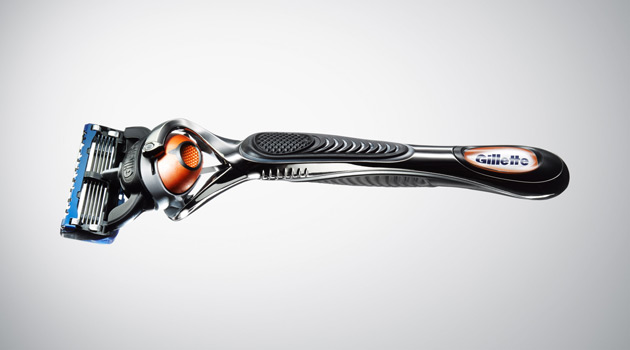 For years, Gillette has innovated constantly to raise the quality of razors to The Best A Man Can Get. And today, they announced their latest innovation that will give customers as close a shave as possible.
The Fusion ProGlide with FlexBall Technology uses the same Fusion ProGlide blades that you're already used to, but now the handle moves, adjusts and pivots to meet your face. This results in a greater range of motion for closer contact than previous Fusion products to get each and every hair, whether they're growing over a rounded cheek or hugging the tricky topography of the chin.
Key specifics of the all-new Fusion ProGlide with FlexBall Technology include:
A reimagined handle that gives the cartridge a fuller range of motion, responding to contours and maintaining close contact to get virtually every hair.
More ergonomic grip for precise control.
The same reliable cartridges fit the new handle and continue to feature: a precision-engineered array of five blades with thin and fine edges and an advanced, low-resistance coating for effortless cutting with less tug and pull than Fusion; comfort and performance details such as a lubrastrip to enable smooth movement over the skin even on repeat strokes and a blade stabilizer to maintain optimal spacing between the blades.
This video shows you how the FlexBall Technology works:

You can visit www.gillette.com to pre-order the Fusion ProGlide with Flexball Technology today, and razors will begin to ship in the next few weeks. The product will be available starting June 9th for a suggested retail price of $11.49, with a power version retailing for $12.59.
I've got a tester coming my way, so stay tuned for my hands-on review in the coming weeks!