New Gillette Ad Featuring Kate Upton, Hannah Simone and Genesis Rodriguez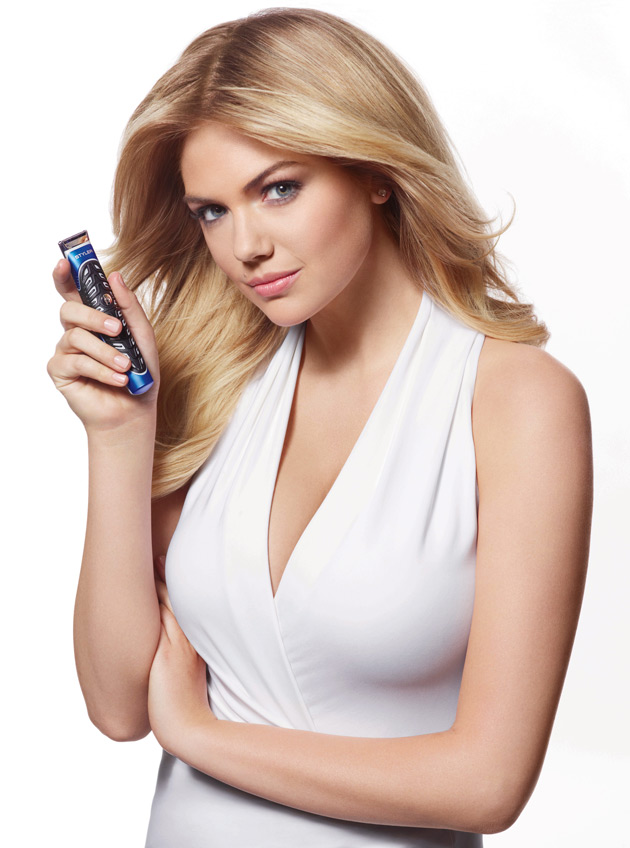 Should men style their body hair? We've seen it in movies and on TV, but it's hard to tell where Hollywood glam ends and where real life begins. The general perception amongst men is Yes, I should style my body hair. But how? And where?
Gillette is coming to the aid of men everywhere by giving men an open forum to ask everything they ever wanted to know about body grooming but were too afraid to ask. And who better to start the conversation than Hollywood hotties Kate Upton, Hannah Simone and Genesis Rodriguez!
Gillette today announced a partnership with the three female celebrities – the first time ever that the brand has partnered with female spokespeople to spearhead an integrated marketing campaign. Upton, Simone and Rodriguez will share the opinions of women across the country to help men understand "What Women Want" when it comes to men's body hair styling as the brand showcases the right styling tool to get the job done, the Gillette Fusion ProGlide Styler, the 3-in-1 tool is perfect for body hair styling as it trims, shaves and edges.
The campaign leads up to a first-ever live body hair styling event on April 18th. The event will stream live online and feature Kate, Hannah and Genesis taking questions and sharing their opinions on male body hair styling. Viewers will be able to send in questions via Twitter (@gillette #whatwomenwant), on Gillette's Facebook page, and directly through a YouTube module.
Gillette's first commercial won't air until April 1st, but we've got it for you here: