Enter The 'Brick Mansions' Prize Pack Giveaway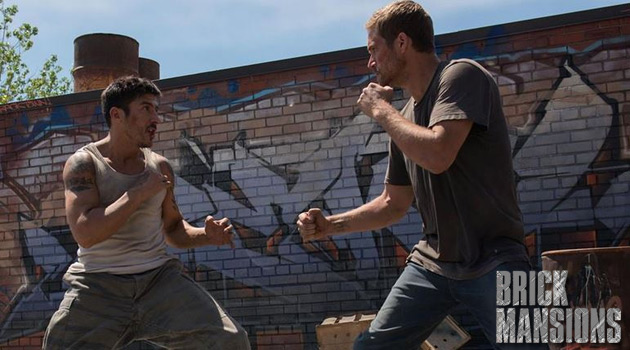 A few months ago, we posted the official trailer for Brick Mansions, the upcoming Parkour movie starring Paul Walker, David Belle and RZA. We were pretty stoked about the movie after seeing the trailer, as it's got non-stop action and Parkour stunts galore.
If you didn't see the trailer before, you can check it out here:

Here's a synopsis of the movie:
In a dystopian Detroit, abandoned brick mansions left from better times now house only the most dangerous criminals. Unable to control the crime, the police constructed a colossal containment wall around this area to protect the rest of the city. Undercover cop Damien Collier (Paul Walker) is determined to bring his father's killer, Tremaine (RZA) to justice and every day is a battle against corruption. For Lino (David Belle), every day is a fight to live an honest life. Their paths shouldn't have crossed, but when Tremaine kidnaps Lino's girlfriend, Damien reluctantly accepts the help of the fearless ex-convict, and together they must stop a sinister plot to devastate the entire city.
The film opens in theaters on April 25th, and in celebration of it's release, we're giving away a sweet Brick Mansions-themed prize pack that includes the following items: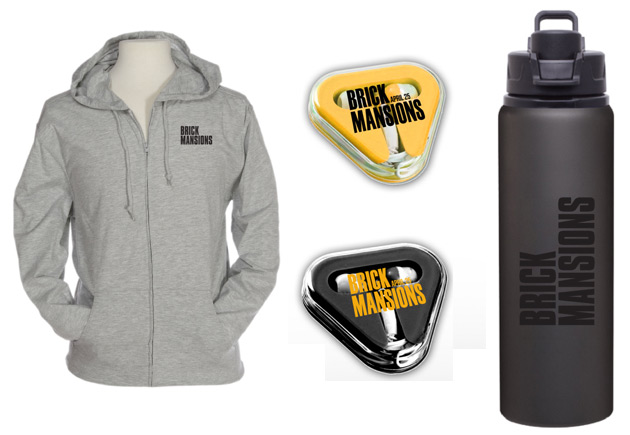 $25 Fandango Gift Card
Ear Buds (branded)
Hoodie (branded)
Water Bottle (branded)
Take Flight Parkour T-Shirt (color and style may vary)
Take Flight is the official clothing of Parkour and is endorsed and worn by Traceurs worldwide. The company slogan is Jump. Fly. Dream. They designed this slogan because inherent in this phrase is a perspective Take Flight represents and an inspiration they strive to pass on to others. Jump. Fly. Dream. isn't just a call to action, it is an appeal to the specific goals and aspirations everyone has to achieve. For all your aspirations, no matter what they are, Jump. Fly. Dream. doesn't just say "do it," it says dream big, and pursue those dreams until you reach them.
That's some pretty sweet swag, don't you think? You can enter the contest below:

Good luck, and make sure you go see Brick Mansions when it opens on April 25th!