Porsche Macan Gets Tweaked By TECHART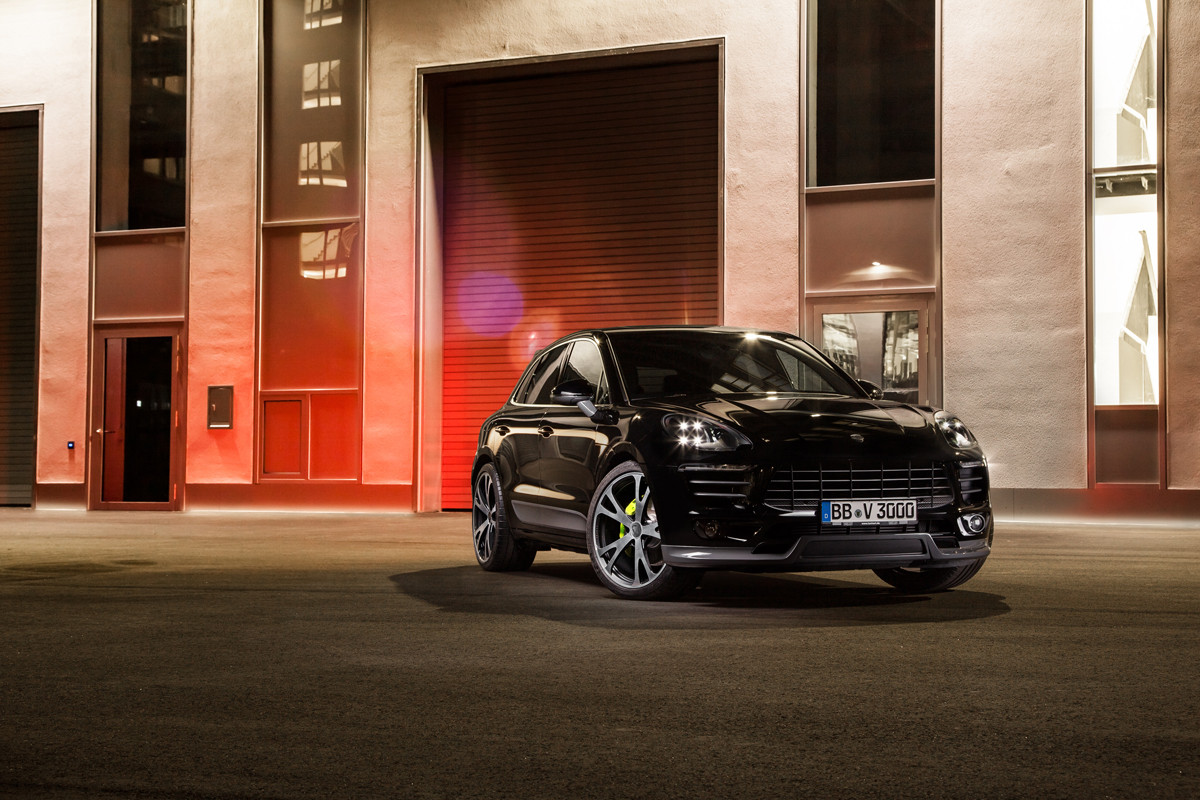 When I still ran with the Porsche crowd, German tuning company TECHART was considered the go-to place if you wanted to take your Porsche to the next level. They've built some of the most insane Porsches around, and now they're setting their sights on the latest model out of Stuttgart, the 2015 Porsche Macan.
Now some might argue that the Macan comes perfect from the factory, but TECHART decisively sharpens the profile of the 2015 Porsche Macan with an individualization program that includes aerodynamics, engine performance, exhaust systems, suspension, wheels and interior refinement.
TECHART Aerodynamics Program for the Porsche Macan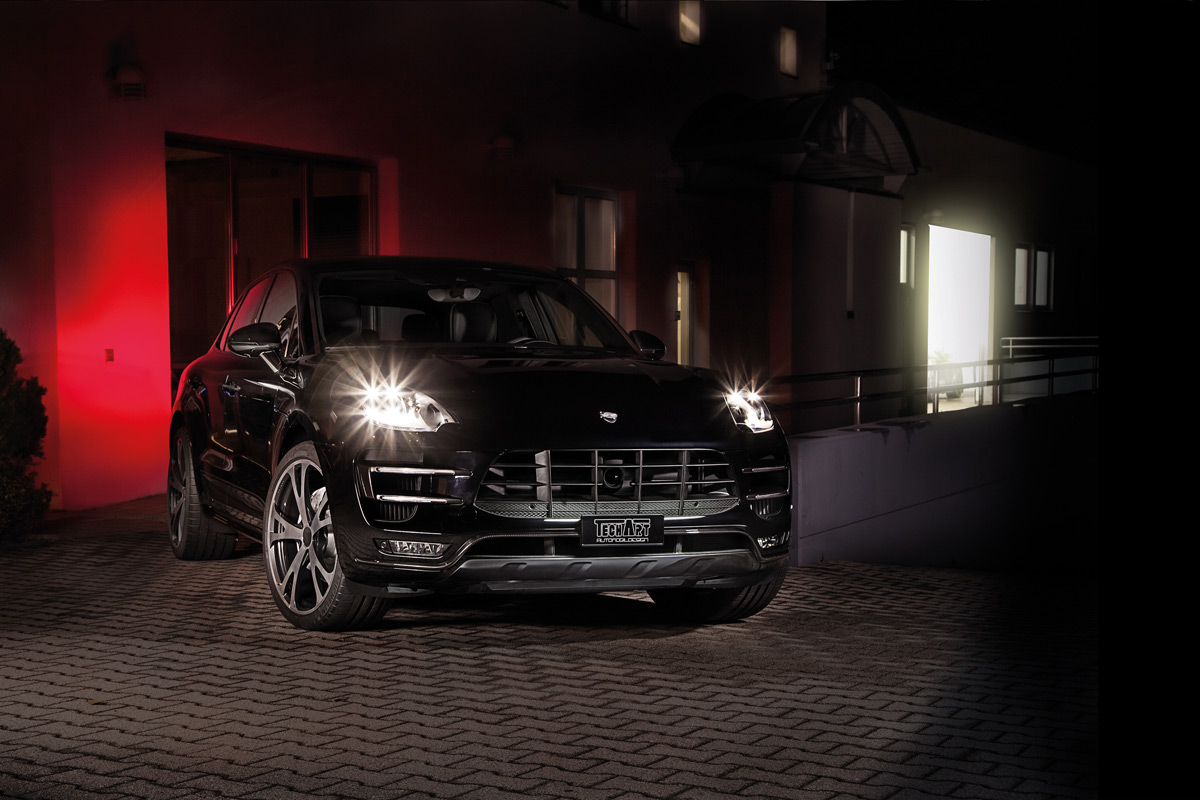 The TECHART Aerodynamic Kit for the Porsche Macan models proves a clear TECHART design language. Attributes of the vehicle's sporty lines are consequently highlighted. TECHART Front Spoiler, TECHART Side Skirts, TECHART Roof Spoiler, TECHART Rear Spoiler Trim and TECHART Rear Diffuser are made of high-quality PU-RIM. This lightweight fiber composite material provides solid resilience and is distinguished by precision as well as by ease of painting, installation and maintenance capabilities.
TECHART's Carbon Sports Package is characterized by low weight, precise surface finishing and individual design options. The TECHART Duct Trim at the Porsche Macan Turbo's vehicle front, as well as TECHART Side Mirror Trims and the TECHART Roof Spoiler for all Porsche Macan models are available in carbon fiber. Design trims in attractive accent color open up countless opportunities of personalization. Through TECHART Individual Paint, standard vehicle elements like fog light trims, air intake uprights, front wings or side blades fit seamlessly into the desired play of colors.
TECHART Power Kits for the Porsche Macan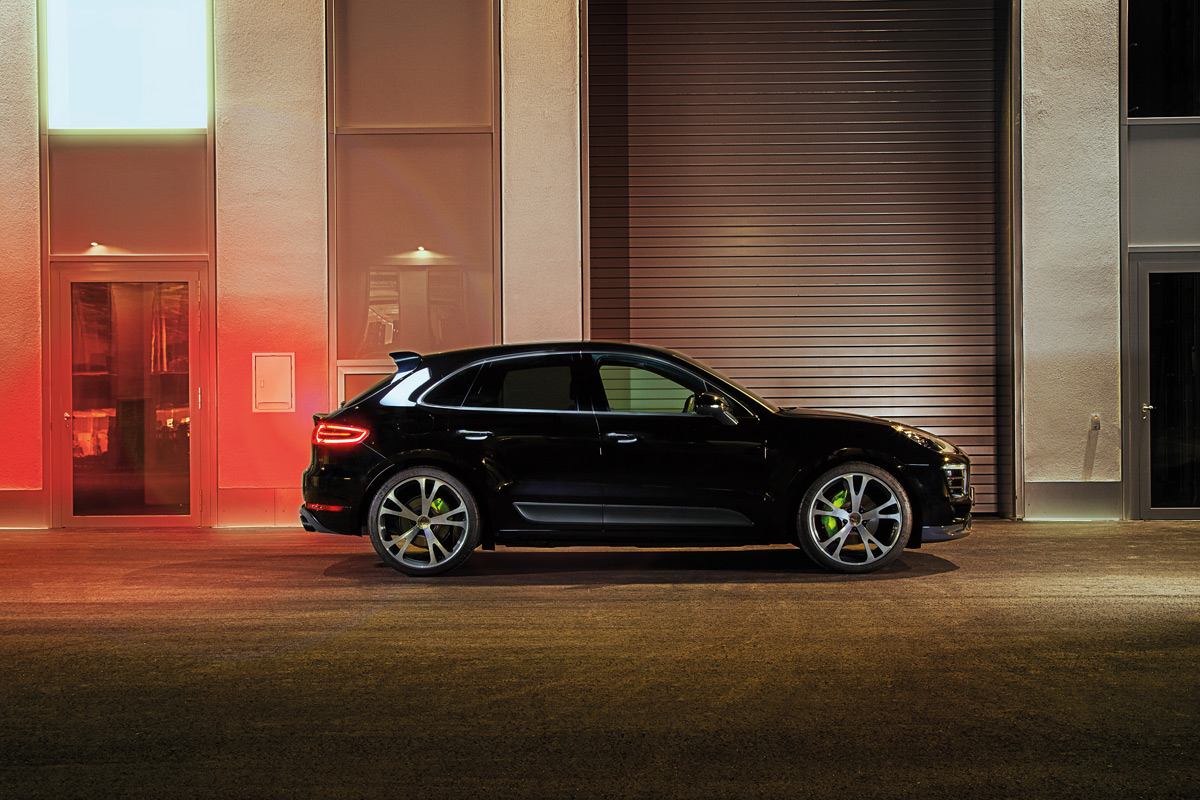 In terms of driving dynamics, TECHART provides impressive power gains for the 2 Porsche Macan models. TECHART Power Kits, based on the intelligent TECHART engine management system TECHTRONIC, elicit additional power output for gas and diesel engines. The TECHART Power Kit TA B95/T1 generates approx. 50HP and 50lb-ft of additional power for the Porsche Macan Turbo with a press of the Sport- or Sport Plus button. Thus the maximum total output of the twin-turbo engine increases to approx. 450HP and 457lb-ft of torque, propelling the compact SUV (in Sport Plus) from 0-62 mph in 4.4s (standard model 4.6s); and from 0 to 100 mph in 10.6s (standard model 10.9s). The top speed increases to 168mph. Without using Sport or Sport Plus Mode, the vehicle operates with its serial engine management system.
The TECHART engine management system TECHTRONIC impresses with its fully electronic protective functions and the vehicle's service and diagnostic capabilities which remain complete. Like every factory-new TECHART product, the high quality standards of the TECHART Power Kits are backed by a two-year limited warranty. But more than that, TECHART grants an additional warranty on damages at engine or gearbox according to the TECHART TECHTRONIC Warranty Terms.
TECHART Exhaust Systems Sport for the Porsche Macan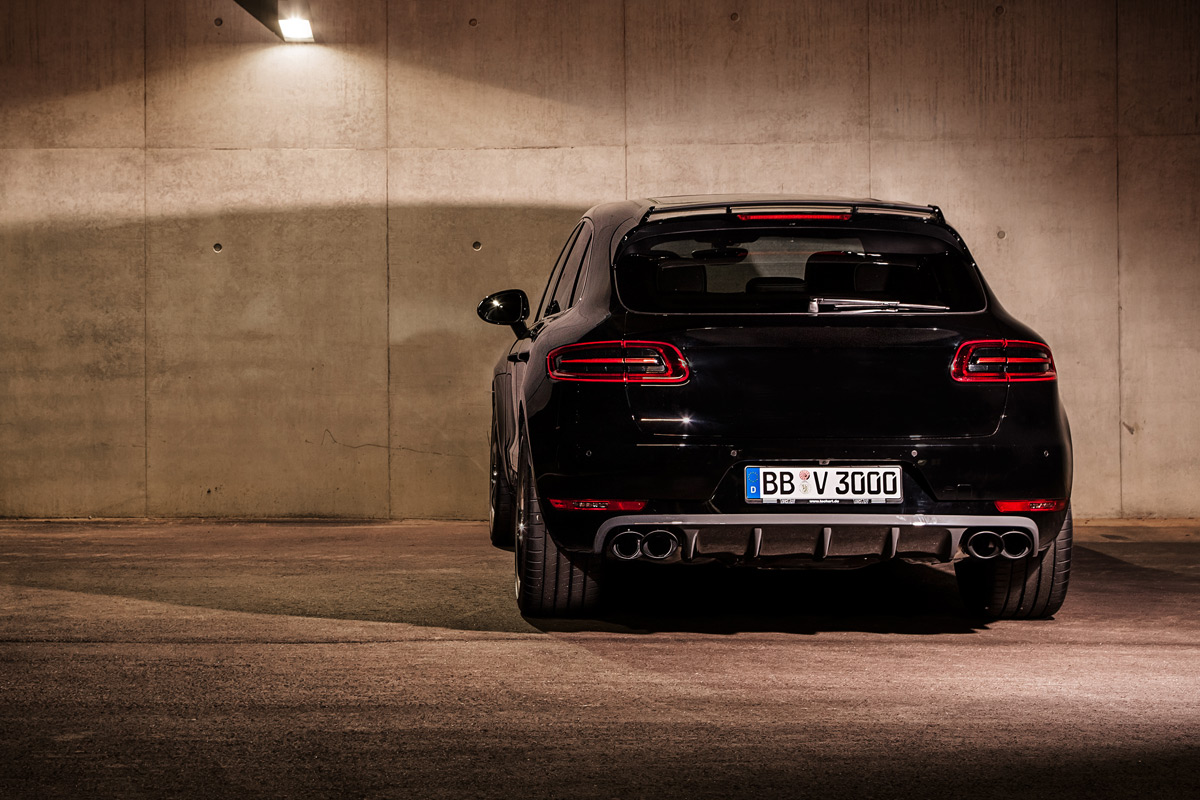 The TECHART Exhaust Systems Sport, made of stainless steel, ensure that you're not only able to feel, but also hear the strength of the Porsche Macan models. The Porsche Macan S and Macan Turbo will be the first models which can be equipped with the electronically valve-controlled TECHART Exhaust System Sport. Separately controllable by the press of a button at center console, it provides a distinctive and rich sound with a high recognition value for the V6 engines. The exhaust system can also be used even when closed under full load across the entire speed range and in all driving modes. TECHART Sport Tail Pipes in stainless steel and attractive dual oval design with embossed TECHART logotype provide visual significance, and are also suitable for the standard exhaust system.
TECHART Suspension Options for the Porsche Macan
TECHART injects the Porsche Macan models with additional variability and sportiness. The TECHART Air Suspension Module Sport enables a user-friendly ride height adjustment in driving, loading and parking condition for vehicles with standard air suspension. The normal level remains unchanged from the serial settings. When choosing the low level manually or driving in Sport Plus mode, the vehicle lowers by approx. 30 mm in comparison to the normal level and remains activated during all speeds. Hence the TECHART Air Suspension Module Sport generates an approx. 20 mm lower total vehicle level compared to the standard model, which drags down the body visually closer towards the asphalt, generating a more sportive look.
TECHART Wheels for the Porsche Macan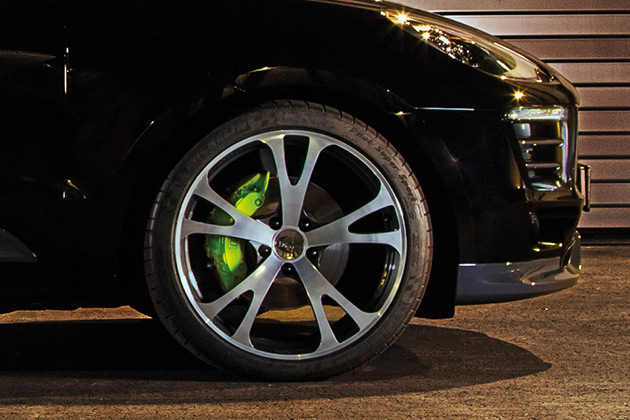 TECHART has always offered distinctive wheels for their customers, and their offerings for the Macan are no different. Three wheel designs, available in 21″ and 22″ as well as in various surface finishing combinations, can be ordered for the all-wheel drive compact SUV. Besides attractive color combinations, all TECHART Wheels can be customized individually to suit the vehicle in question.
Choices include the 21-inch TECHART Formula light-alloy wheel (available in silver, gloss black, or a custom color), 22-inch TECHART Formula II light-alloy wheel (silver, gloss black, custom), or the 22-inch TECHART Formula III forged wheel (silver, bi-color, burnished, or a custom color). If it were my money, I'd definitely go with the forged Formula III's in a burnished finish.
TECHART Interior Refinement for the Porsche Macan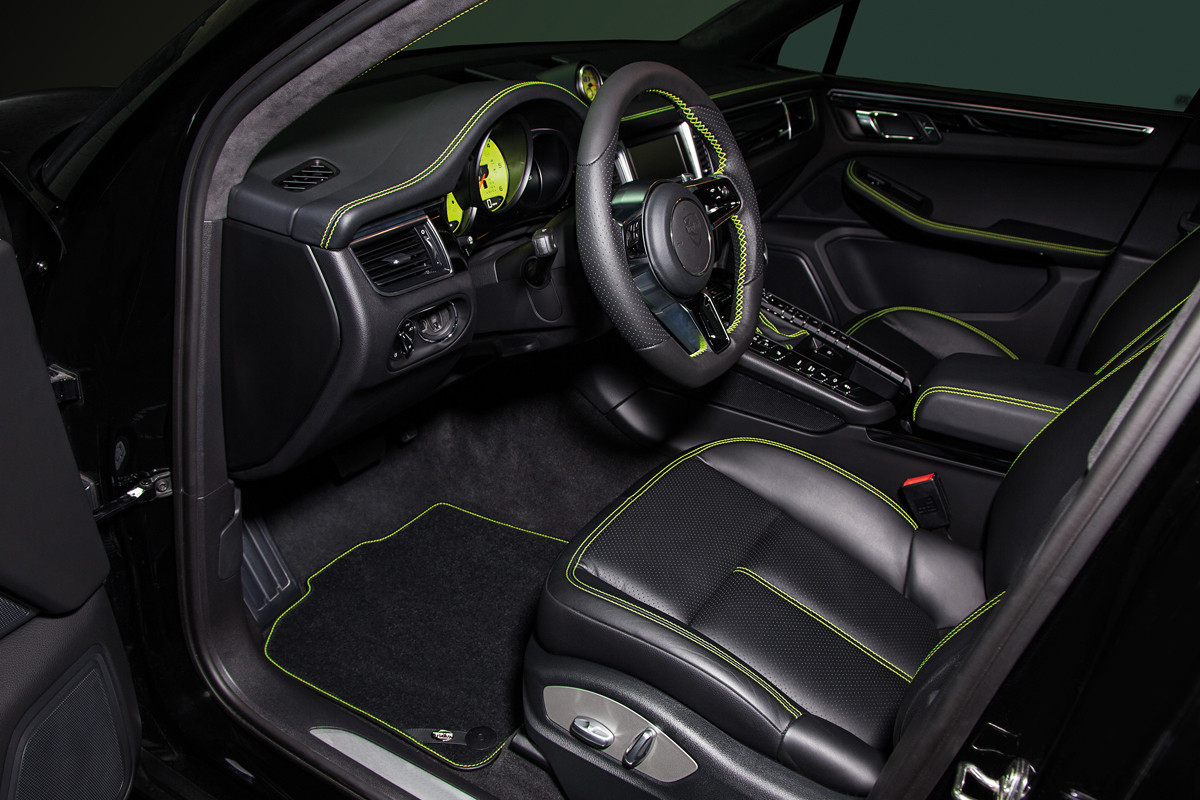 With precise and accurate handiwork, the TECHART in-house saddlery leaves nothing to be desired in the interior of the Porsche Macan models. Just as with the technically optimized manufacturing of aerodynamic components, the focus of the TECHART Interior Refinement is also on perfection and the use of high-quality materials. TECHART's exquisite leather is complemented by their Interior Styling Packages, selectively painted in carbon fiber or in exotic woods. By request, they can also customize seats, dashboard, center console or door panels.
The new ergonomically shaped TECHART 3-spokes Multi-functional Sport Steering Wheel with TECHART Paddle Shifters allows precise vehicle handling. The TECHART Aluminum Sport Pedals and the TECHART Aluminum Foot Rest provide ideal grip for precise control of throttle and brake. Extra features such as TECHART Floor Mats, the TECHART Loadspace Floor Mat, as well as illuminated TECHART Door Entry Guards grant imaginative interpretations in the vehicle's interior.
All in all, I think TECHART has done a great job with the Macan, improving every aspect of the compact SUV while making it unique looking enough that you won't see another one like it on the road. These upgrades likely won't be cheap, but hey, you've gotta pay to play!