Review: 2014 Infiniti Q50S Hybrid AWD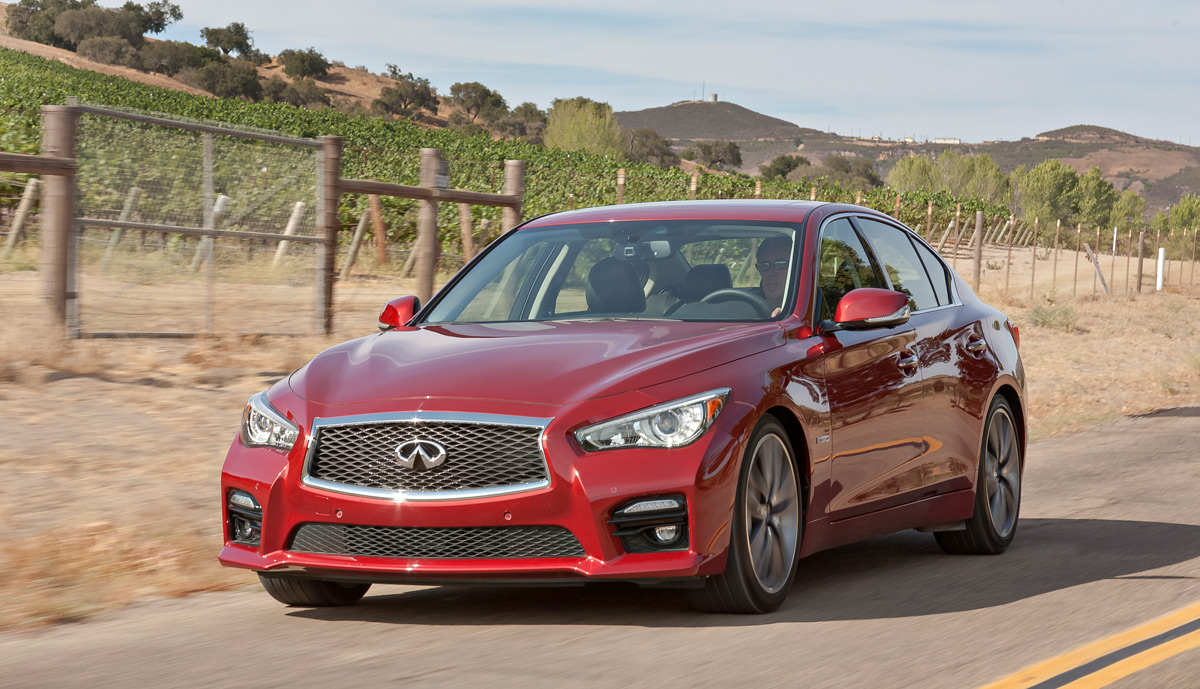 When I heard that we were getting a loaner 2014 Infiniti Q50S Hybrid AWD, I said to my wife "Cool.. But its too bad they're sending the hybrid model!" Well, after spending a week with Infiniti's performance hybrid, I'll admit that I was wrong, because the hybrid is absolutely the model to get!
Now before you think I've gone all green on you, just hear me out. The regular Infiniti Q50S is powered by a 3.7L V6 that puts out 328HP and 269lb-ft of torque. I've driven this car before, and it's really impressive.
The Q50S Hybrid is powered by a 3.5L V6 that puts out 302HP and 258lb-ft of torque, while the advanced 50 kW electric motor is rated at 67HP and 214lb-ft of torque. The hybrid system net power is 360HP, and thanks to the instant torque from the electric motor, the car accelerates like a freaking freight train!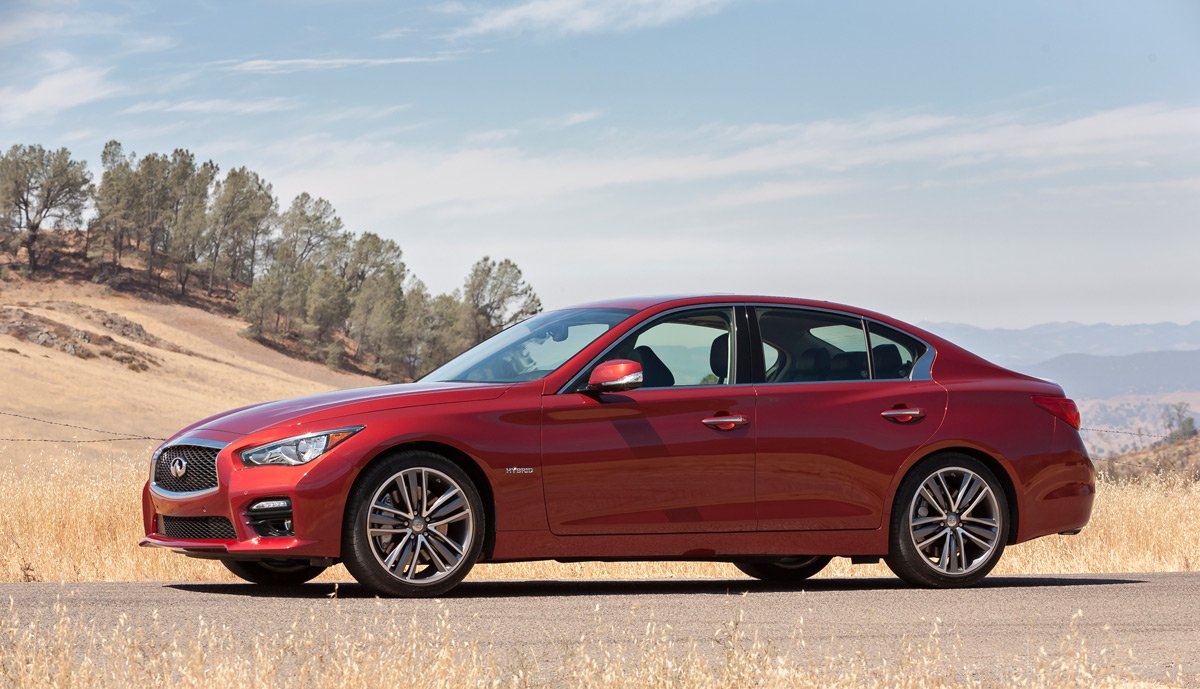 Most companies dial down off-the-line acceleration of their hybrids in the interest of fuel economy, but much like Porsche, McLaren, and even Ferrari's hybrid supercars, Infiniti has found a way to give you the best of both words. Infiniti's former president Johan de Nysschen explains:
"True to the Infiniti DNA, our hybrid powertrains put performance first, without compromising fuel efficiency. It takes full advantage of the electric motor's instant torque for exceptional acceleration and, in combination with the 3.5-liter V6, provides a sporty driving feel under all driving conditions. We have targeted the best balance of performance and fuel economy and hit it dead center."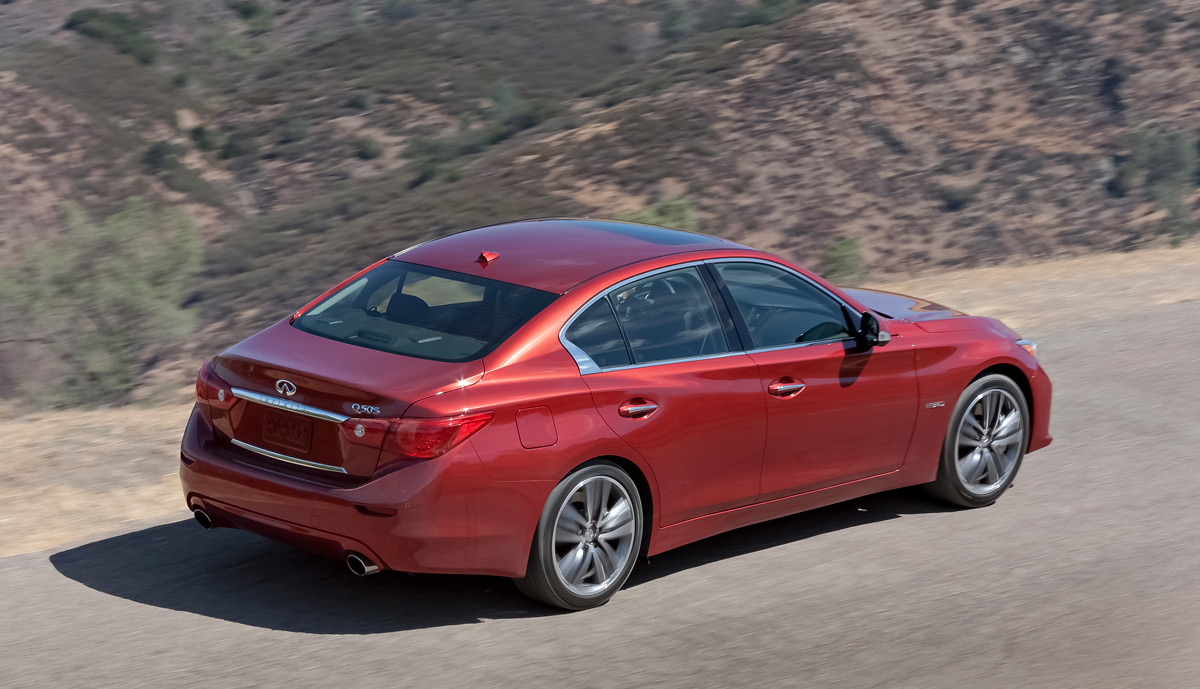 The Infiniti Q50S Hybrid AWD does 0-60MPH in 5.2 seconds, besting the non-hybrid model by 0.4 seconds. Instant torque is like a drug, and I found myself wanting to do 0-60 launches at every stoplight. 🙂
During our week with the car, we achieved an impressive 25MPG in a mixture of city and highway driving. And had been a bit more judicial with the gas pedal, I have no doubt that the car would have achieved it's advertised 27/31 MPG fuel economy.
Styling on the Q50 is a bit of a mixed bag. The front fascia has a very aggressive and sinister look that really fits the car, but the rear end is rather bland and generic by comparison, almost like an afterthought by the designers. It's quite the exact opposite of the Lexus IS350's rear end, which some find a little over styled.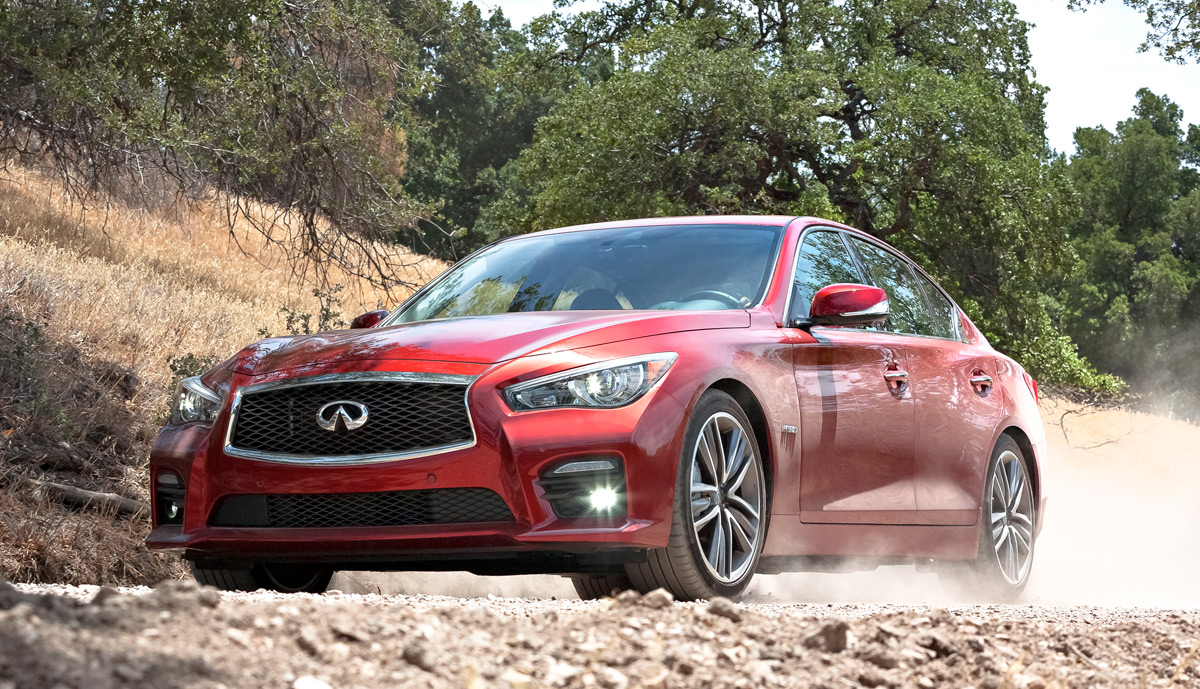 The interior of the Q50 is the epitome of luxury, and it's a huge improvement from the outgoing G37's interior. The interior environment offers a powerful blend of three-dimensional textures, highest craftsmanship and premium quality, combining modern luxury and user-focused advanced technology.
Unlike conventional interfaces, the Q50 has two touch capacitive screens with intuitive hand gesture screen operation to easily connect drivers to their lives outside the car. The G37 had a dizzying array of buttons, but they've been replaced by large dual screens (LCD/VGA 8-inch upper / 7-inch lower color displays). Content and functions directed to the upper screen includes the most frequently used applications, such as navigation maps. Other content is directed to the lower display screen. And a limited number of critical functions, such as heating and cooling, are operated by hard switches.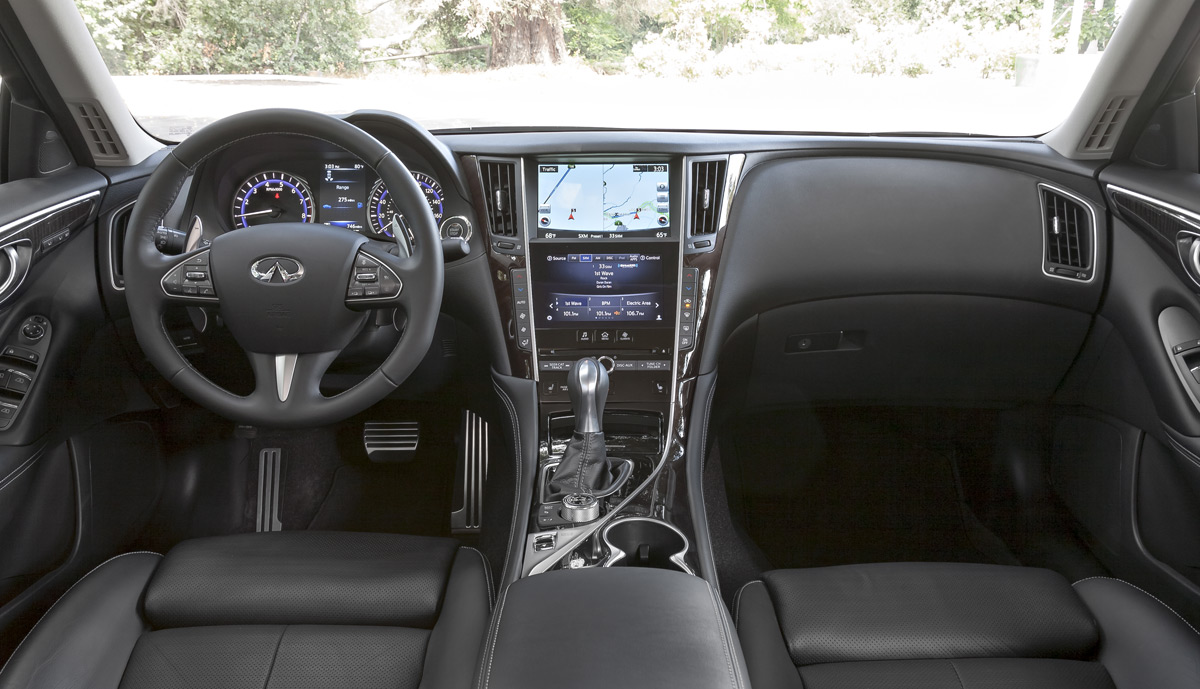 Overall, I really enjoyed our week with the Infiniti Q50S Hybrid AWD. The Q50 really nails it on all fronts, from styling to performance to technology. Clearly, the Q50S Hybrid should be the benchmark for other companies that are producing hybrid vehicles. If they can make cars that perform half as well as the Q50 Hybrid while still delivering exceptional fuel economy, you'll see the highways flooded with hybrid vehicles in no time.
2014 Infiniti Q50S Hybrid AWD:
Base Price: $48,150
As-Tested Price: $55,455
More Information: http://www.infinitiusa.com/q50-hybrid