Can The Aging 2021 Infiniti Q50 Red Sport 400 Compete With The Germans?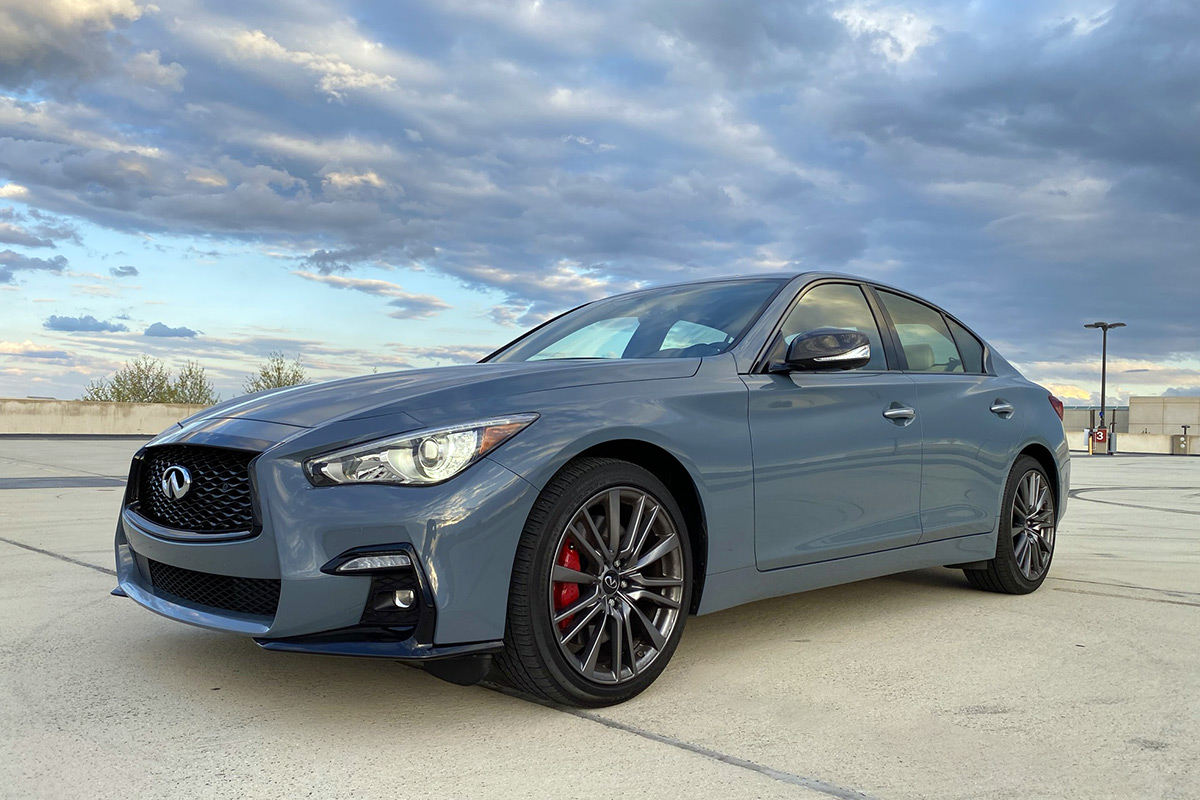 Back in 2016, Infiniti introduced a 400-horsepower Q50 Red Sport 400 model, giving the luxury sports sedan a serious bump in power over the standard model. With a starting price of $47,950 (rear-wheel drive) and $49,950 (all-wheel drive), it seemed like quite the bargain, considering that the competition offered significantly less power for roughly the same price.
And if we're being honest, that's always been Infiniti's niche, as a value play compared to the likes of BMW, Mercedes, and Audi. But sadly, they've failed to stay competitive, continuing to put out the same car year after year with minimal updates, while everyone else offers all-new models that deliver better performance, handling and looks.
Which brings us to the 2021 Infiniti Q50 Red Sport 400 AWD that we just spent a week with. On paper, this car should be a hoot to drive, with a 3.0-liter V6 twin-turbo engine that puts out 400 horsepower and 350 lb-ft of torque, good for a 0-60 mph time of 4.5 seconds and a quarter-mile time of 13 seconds flat. While it's certainly fast, it's also unnecessarily loud and rough.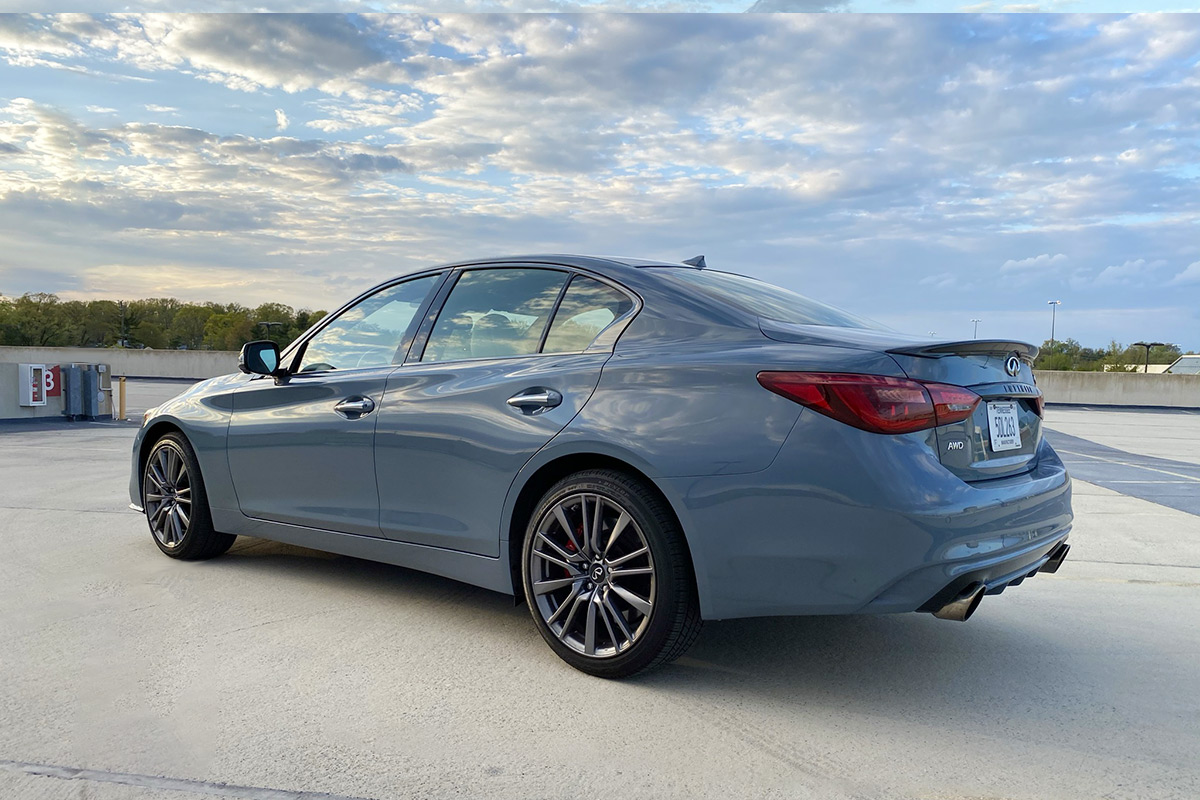 Now that might sound like an odd complaint, but in the luxury sports sedan market customers expect a certain level of refinement. Instead, the Q50 Red Sport 400 is obnoxiously loud (and this is coming from someone who drives a WRX with an axleback exhaust) regardless of drive mode, and on long drives it really started to wear on my last nerve.
Look past the boy-racer exhaust though, and the car offers solid performance, as you'd expect with 400 horsepower on tap. And with AWD, you're able to put all of that power to the ground and have plenty of grip when hitting the twisties. Some people have complained that the Q50's adaptive sport suspension is too stiff, but even with New Jersey's terrible pothole-ridden roads, I thought it was perfectly acceptable.
Steering feel is something that's been a thorn in the Infiniti Q50's side since they introduced their DAS steer-by-wire system, and indeed the steering is vague and light, to the point where I can steer the car with my pointer finger. Switching it to Sport Plus introduces more steering effort, but it still lacks the precise road feedback you get from a traditional mechanical system.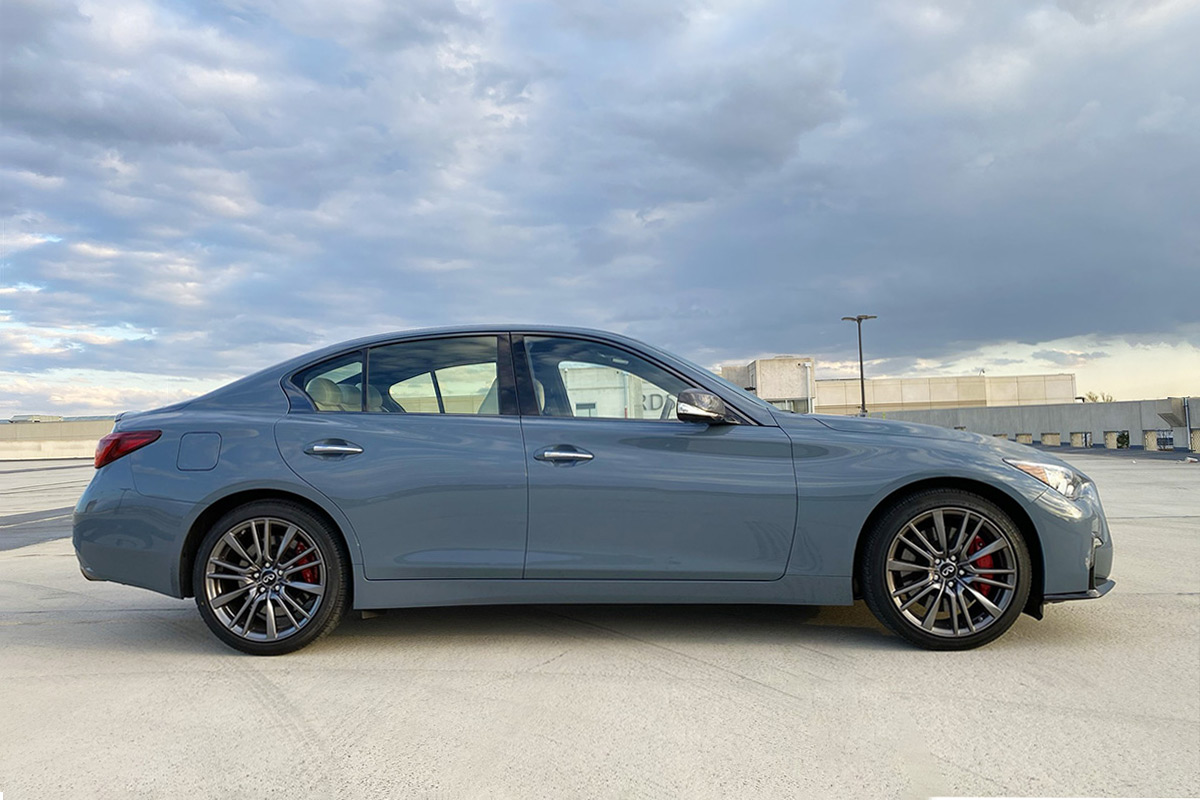 Visually, the 2021 Infiniti Q50 Red Sport 400 is a good looking car, with a more angular front bumper and wider, lower air intakes adding a greater visual potency. At the rear, twin exhausts and a rear diffuser with a two-tone finish hint that this isn't any ordinary Q50. Large 19-inch wheels with red calipers behind them complete the sporty look. Our car also had the optional carbon fiber rear spoiler and mirror covers, which add some nice flair.
The Slate Gray color you see here is new for 2021, and honestly it didn't really impress me. If I were building one, I'd either go with Dynamic Sunstone Red or Grand Blue. That said, the color is the only thing that distinguishes this car from older models, as the Q50 hasn't seen a major redesign since it's introduction back in 2014. Need more proof? Look at this review I did of the 2014 Infiniti Q50S Hybrid from 7 years ago. As you can see, they're practically twins.
Even more puzzling is the fact that there's no Red Sport 400 badging anywhere on the car, the red "S" badging on the body sides and decklid the only clues that this is no ordinary Q50 (aside from the larger wheels and exhaust tips). If I'm spending this kind of money on a top-of-the-line "special" model, I want people to take notice, vain as that may sound.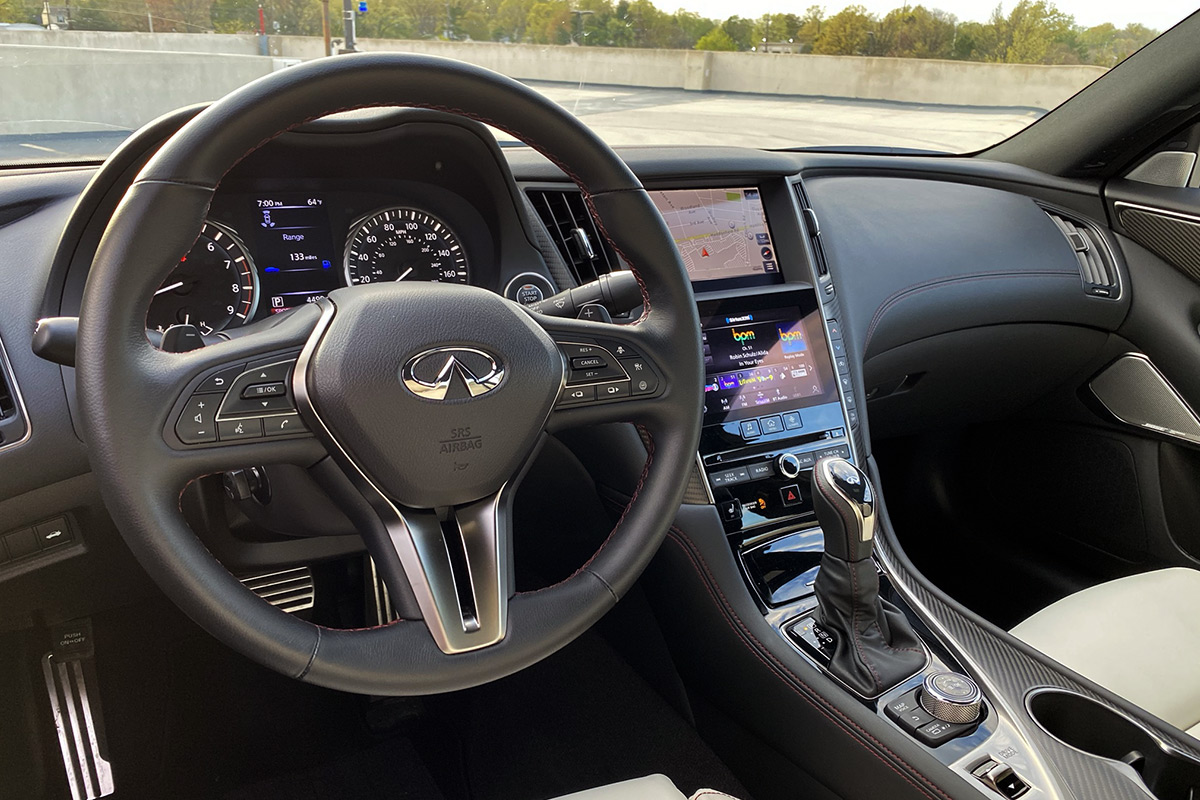 Aside from the bold white seats with the fancy diamond stitched bolsters, the Infiniti Q50 Red Sport 400's interior doesn't exactly scream luxury, despite being sold as a luxury sports sedan. The dual-screen infotainment setup seems to be universally hated, but at least you can mirror Apple CarPlay or Android Auto on the top screen now. Still, a single large screen would be way more functional and less confusing.
I found the seating in the Q50 to be very comfortable, with the driver's seat and steering wheel offering plenty of adjustment to find the perfect seating position. I'm 6 foot 2 inches tall, and I had no problem fitting in there. And thanks to the Q50's slim roof pillars, visibility out of the front and sides is better than you might expect given its sleek silhouette.
There's also plenty of tech offered on the Q50, including a Bose Performance Series 16-speaker sound system, Infiniti In-Touch with Navigation, Premium Traffic info, Siri Eyes Free and Wi-Fi hotspot. Safety features include Forward Emergency Braking, Predictive Forward Collision Warning, Blind Spot Warning, Lane Departure Warning, Moving Object Detection, and more.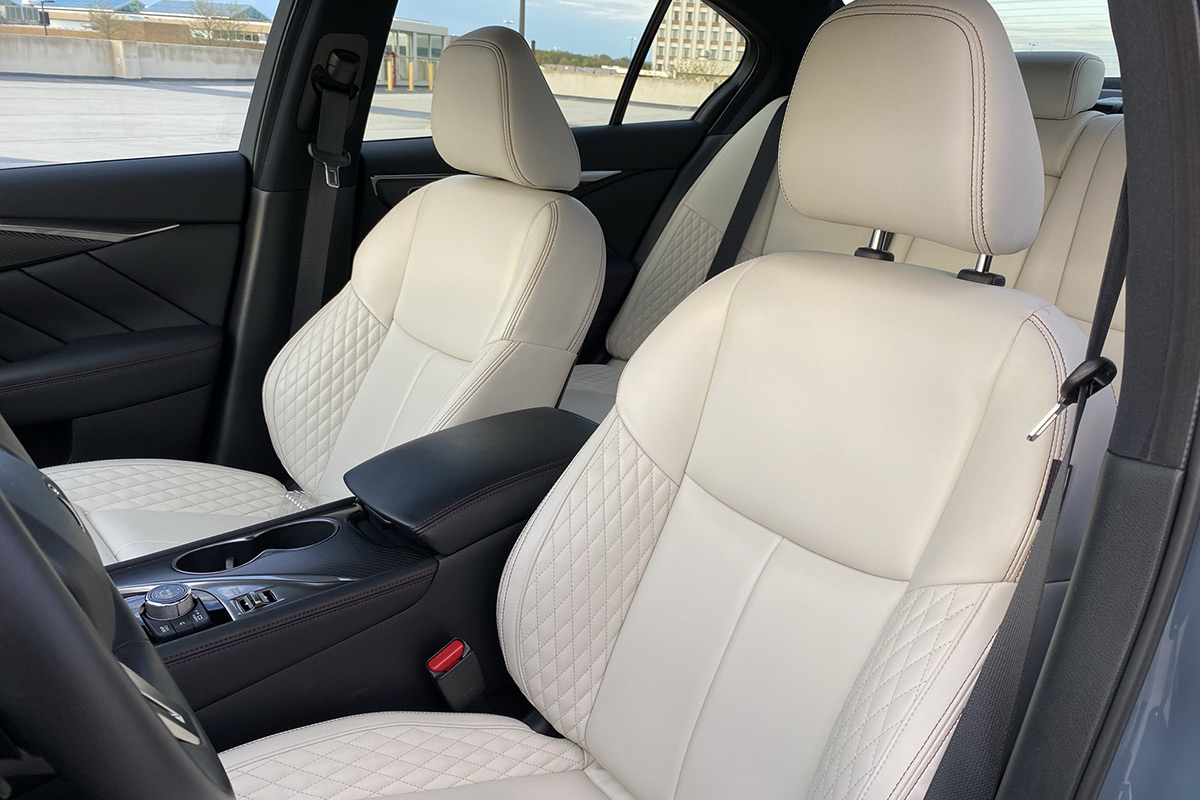 So here's the deal. As you can see from my review, I wasn't completely sold on the 2021 Infiniti Q50 Red Sport 400 AWD. It's not that it's a bad car, per se. I just don't feel that it's competitive in this segment. And here's why – The 2021 Infiniti Q50 Red Sport 400 AWD has a base price of $57,750, and our loaded tester clocked in at a whopping $62,335.
Let those numbers sink in for a minute. Yes, it's fast. But nobody wants to spend $60K on a car that looks and feels dated, especially when cars like the BMW M340i xDrive, Mercedes-AMG C43, Audi S4, Genesis G70, Kia Stinger, Acura TLX and others offer better performance, more luxury & refinement, updated technology, all for less (in some cases significantly less) money.
If Infiniti wants to remain competitive in this space, they really need to introduce an all-new model already. Because unlike a fine wine, cars don't get better with age, they just start to feel a little long in the tooth. After all, what's the motivation to buy a new 2021 model (unless the dealers are offering substantial discounts), when you can find a virtually identical used 2018 Q50 Red Sport 400 AWD model with low miles selling in the high-30's? Food for thought.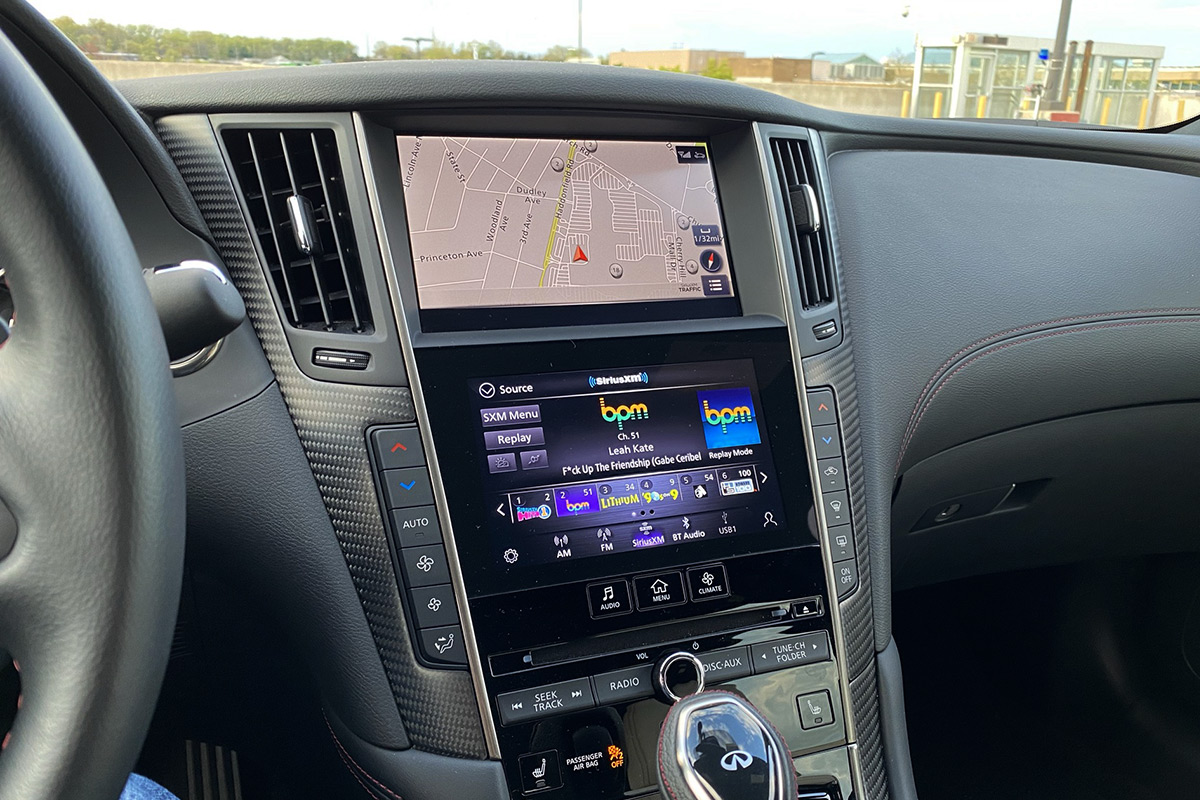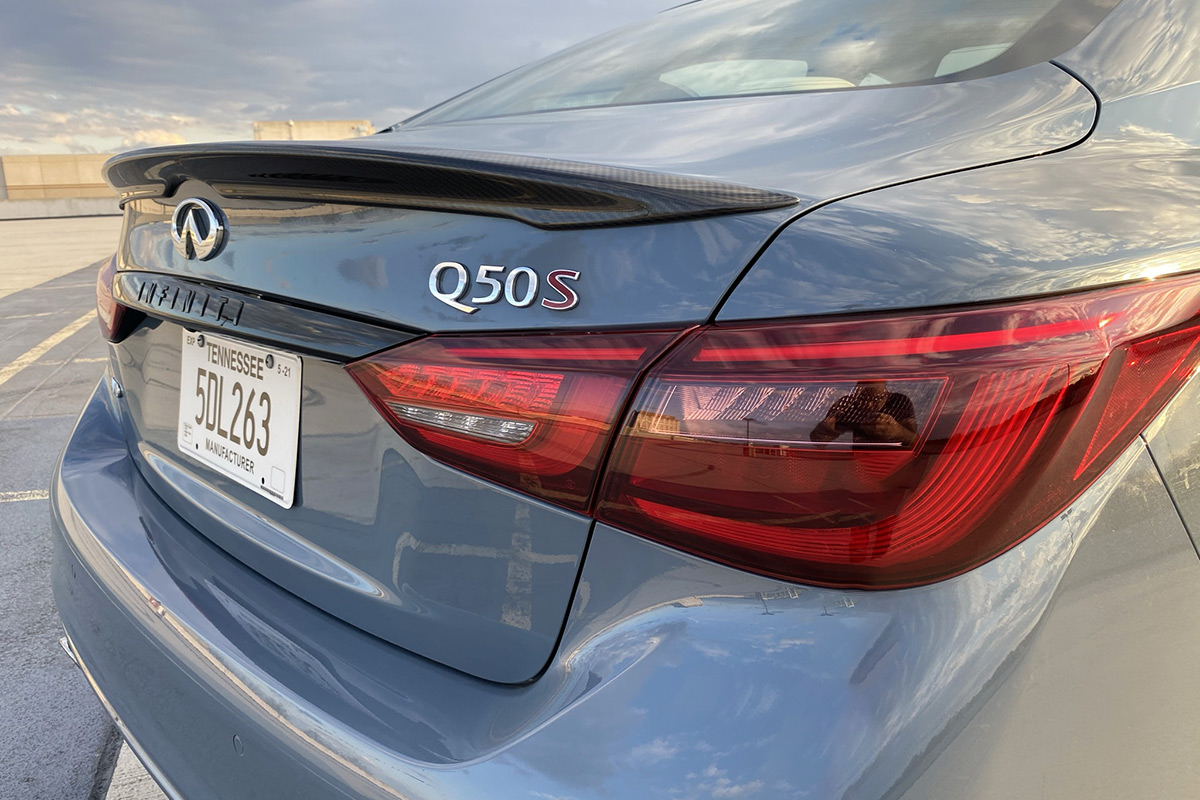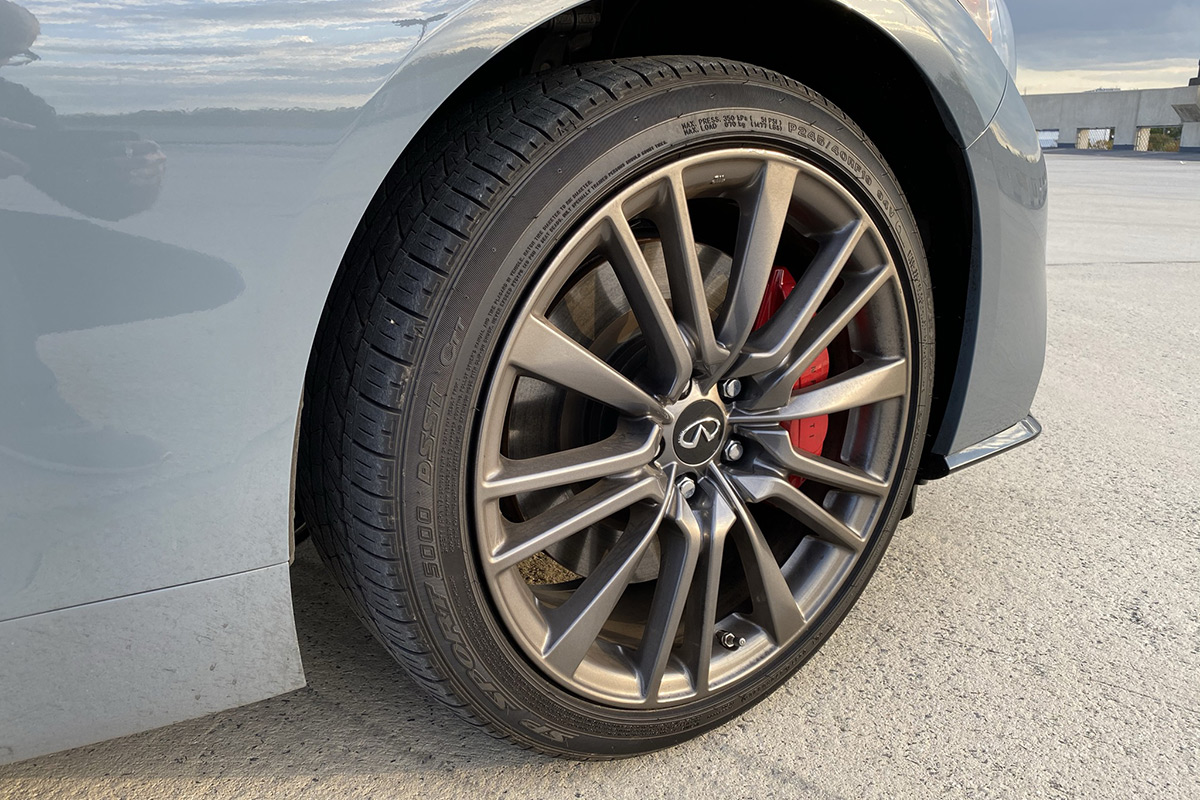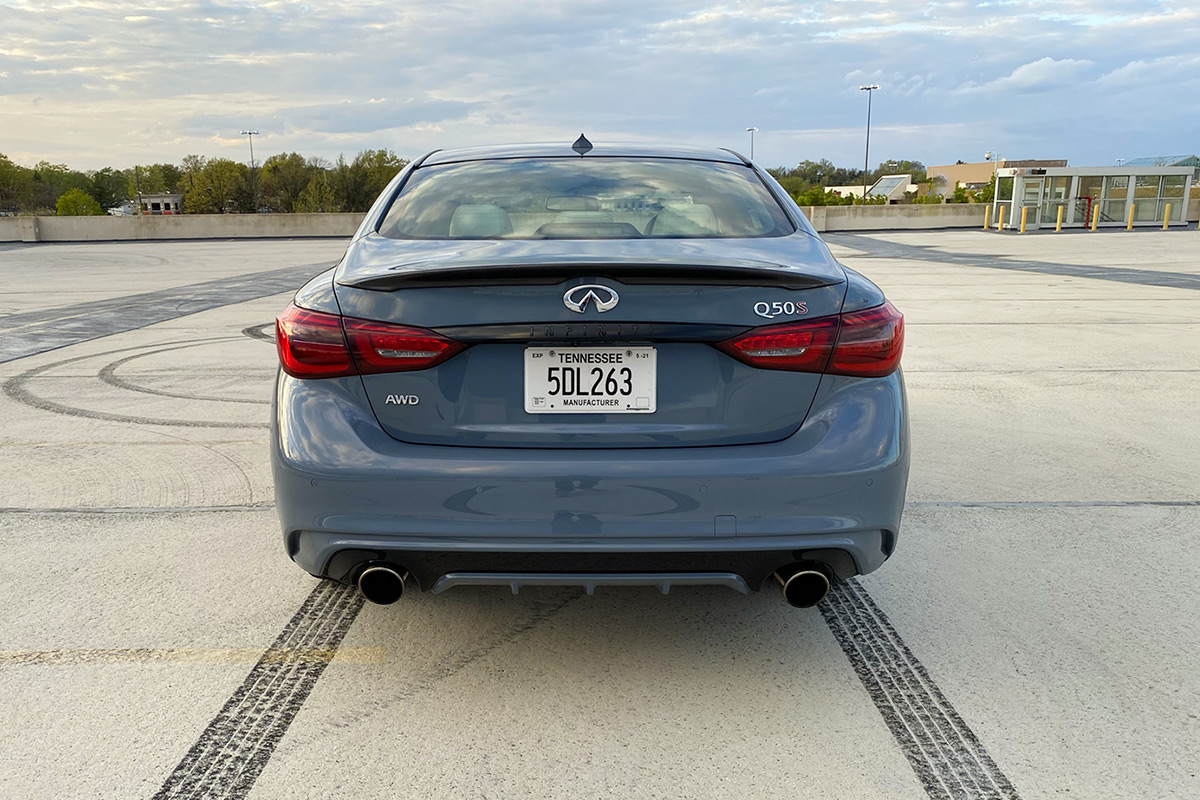 What's your take on the 2021 Infiniti Q50 Red Sport 400 AWD?