The 2016 Infiniti Q50 Brings The Heat With 400HP Twin-Turbo V6
Infiniti previewed the 2016 Q50 sports sedan at a special media event last night in advance of the upcoming North American International Auto Show, and while not much has changed on the outside, it's what's under the hood that's got us excited.
Four powertrain options are offered with the 2016 Infiniti Q50, including an all-new 3.0-liter twin-turbo V6 that makes 400 horsepower and 350 pound-feet of torque in their "Red Sport 400" model, and 300 horsepower and 295 pound-feet in standard form. Also available on the Q50 is a new 2.0-liter four-cylinder turbocharged engine producing 208 horsepower, and a 360-horsepower hybrid powertrain, which combines a 3.5-liter V6 and a compact laminated lithium-ion battery with an innovative one-motor, two-clutch control.
Infiniti says that their new "VR30" engine is the most advanced V-6 that they've ever offered, and features an aluminum-alloy block and heads, direct injection, an electronic wastegate actuator, water-cooled engine charging, and valve timing control that's actuated by an e-motor for quick responsiveness.
Another big enhancement for the 2016 Q50 is a revised version of their Direct Adaptive Steering. Engineers have optimized the control logic to improve feedback from the road and fine-tuned parameters so that the default setting better mimics the feeling drivers are used to from conventional systems. This was a huge pain point for owners of older Q50s, so here's hoping they get it right this time.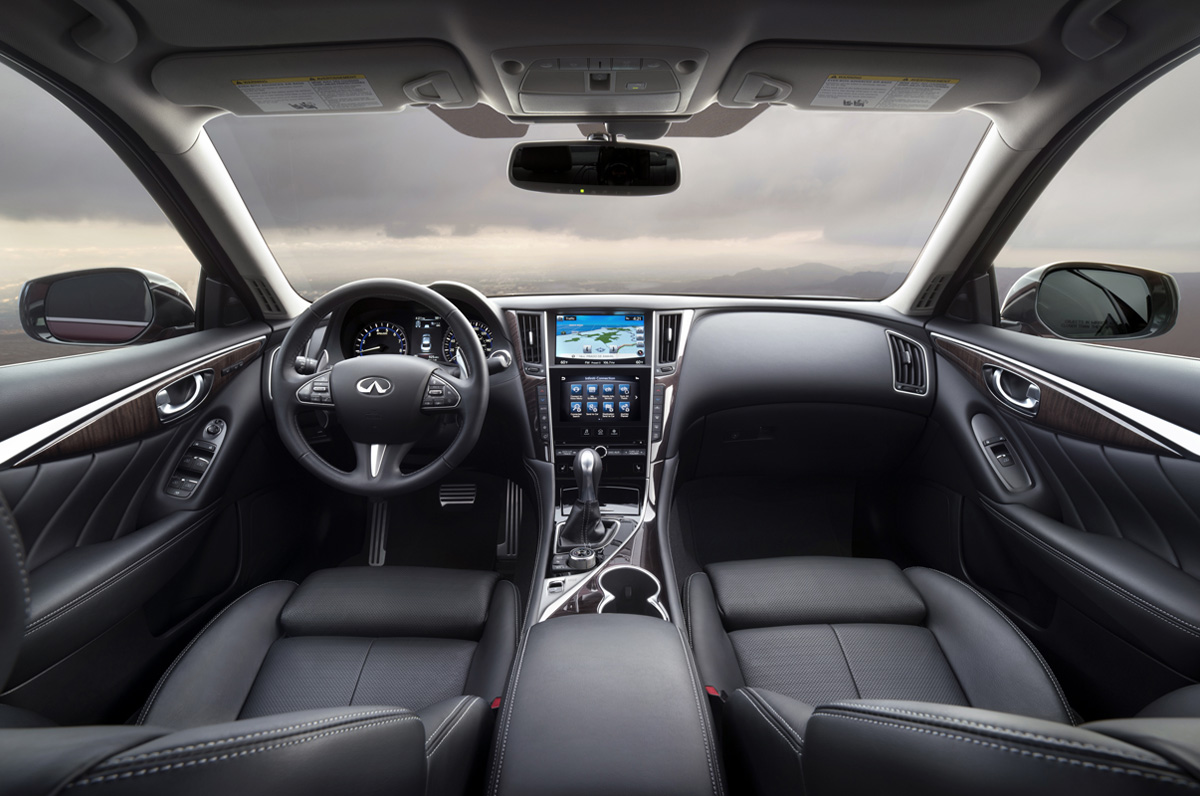 We're loving the fact that Infiniti is giving the Q50 even more power than before, besting their competitors by a pretty hefty margin. But the big unknown right now is price. Assuming that the Q50 Red Sport 400 comes in at around $50K, it'd be the deal of the century. But if they creep up closer to the $60K mark, they might lose their competitive edge to some of the other brands' specialty vehicles (BMW M3, Cadillac ATS-V, etc).
For now, we'll just have to wait and see. The 2016 Infiniti Q50 is set to go on sale later in 2016.