The Self-Driving Rinspeed Etos Concept Comes With It's Own Drone!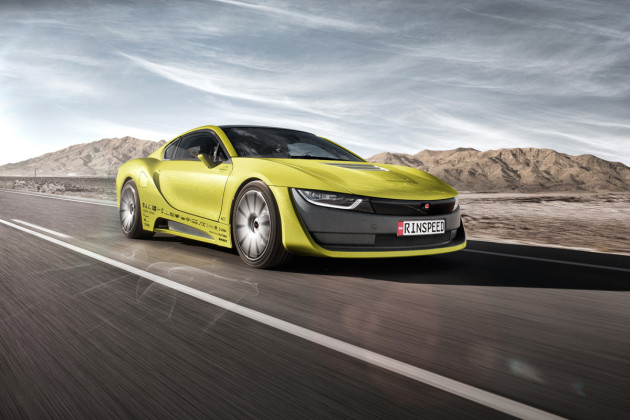 Swiss tuning firm Rinspeed will be unveiling a fully autonomous hybrid sports car concept called the Etos at the Consumer Electronics Show next month in Las Vegas.
You'd think that Rinspeed would have waited until the Geneva Motor Show to debut the Etos since that's their home market and all, but given how heavily laden with technology the Etos is, CES seems like an appropriate venue for this car's introduction.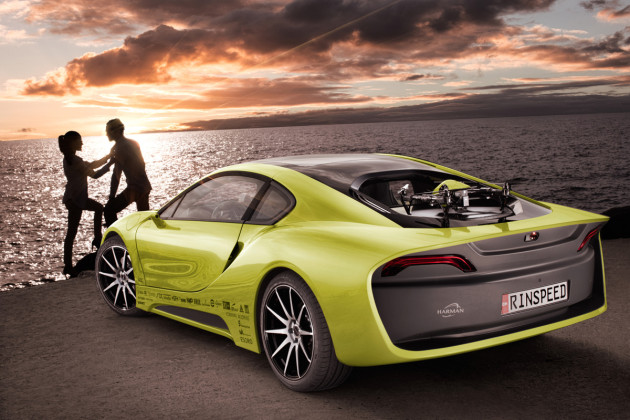 The Etos is based on the BMW i8 plug-in hybrid sports car, one hell of a platform to start out with. A total of eight cameras monitor the vehicle surroundings completely. This makes impressive 180-degree panoramic views in front of the vehicle and behind possible and provides virtual side mirrors with an expanded field of vision that has no blind spots.
One of the coolest features of the Etos is the folding steering wheel, which retracts into the dashboard when the car is in self-driving mode. This gives the driver lots of extra space, and an unencumbered view of the two curved 21.5-inch Ultra HD widescreen infotainment monitors, which are individually adjustable to provide an even better view of the displayed contents.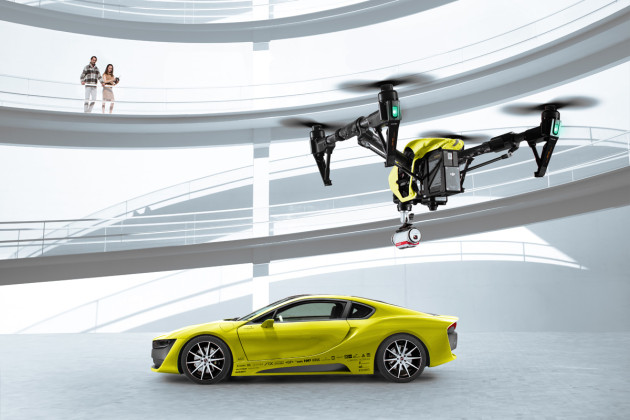 A built-in Harman personal assistant thinks along, is courteous, anticipates needs and on top of that provides perfect entertainment, connectivity and maximum safety. Over time, the system learns to 'know' its regular occupants, anticipating their journeys and destinations. Eye tracking allows the car to know what the driver has seen, but also what he has failed to see.
One of the car's most intriguing features is that it's fitted with an on-board DJI drone, complete with landing platform in the rear. The drone is capable of filming you drive and streaming that footage live to your friends. But it's also got practical applications, like being able to quickly pick up a bouquet of flowers for your wife or girlfriend after you place an order from the car on your way home.
What do you guys think of the Rinspeed Etos?