2020 Infiniti QX50 Hits the Nail Squarely, But Doesn't Quite Drive It In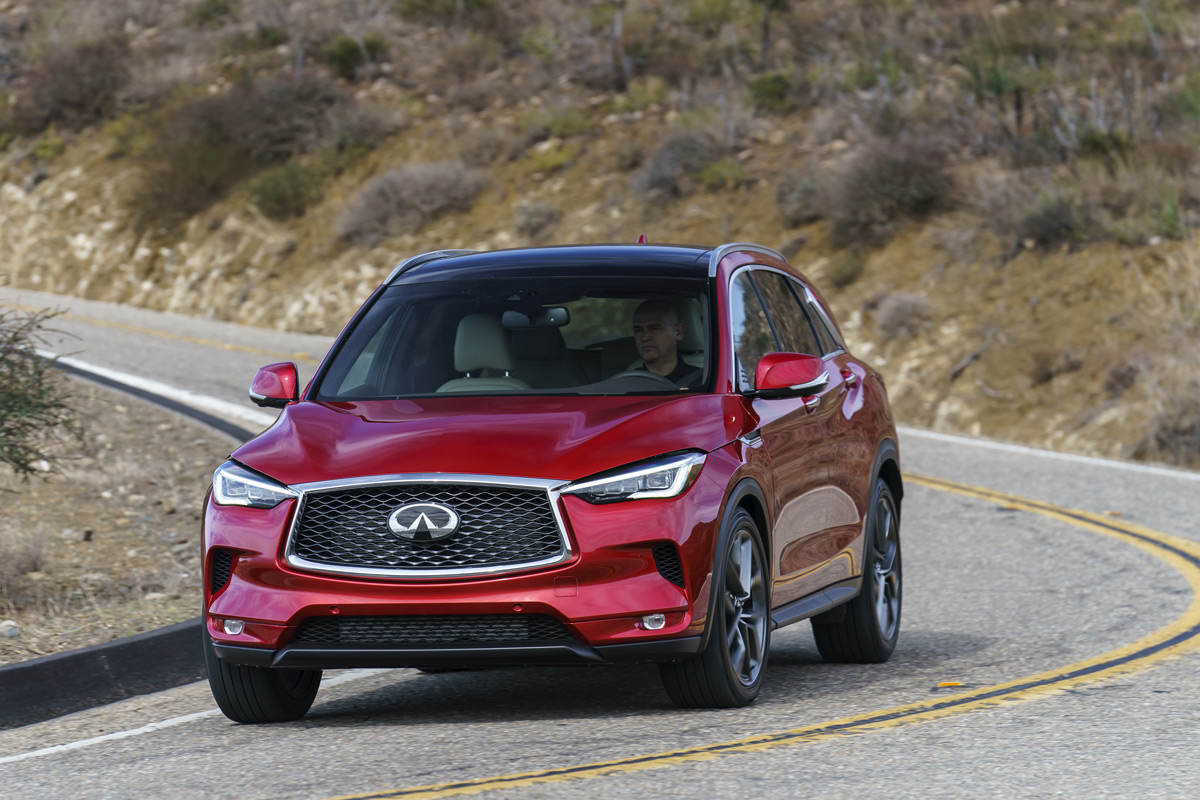 We recently spent some time with the 2020 Infiniti QX50, a well-sized luxury crossover with sporty looks and plenty of goodness to justify itself. It looks great, has an excellent interior, and comes packed with loads of standard features right out of the box. New for this year is a dual-screen infotainment system with Apple CarPlay and Android Auto as standard. Several advanced safety features are now standard as well.
Introduced last year, the new QX50 improved greatly on the crossover by beefing up its profile to add more interior space. The previous-generation QX50 was a sporty, fun driving crossover, but it lacked the daily use ergonomics of most of its competition thanks to a low profile and its resulting compact rear seating. In short, the old QX50 was more like a Q50 sedan with a higher stance than it was a crossover.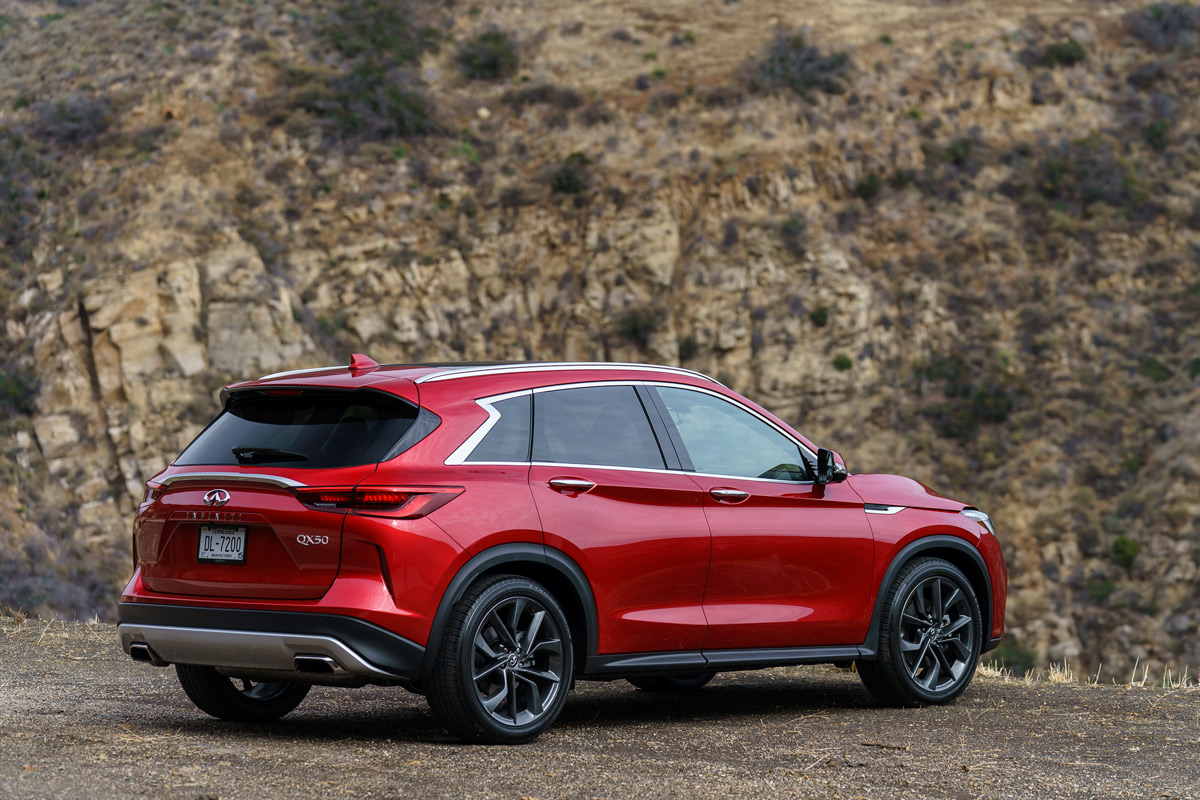 The new design for the Infiniti QX50 means it's far more usable. The sportiness should also be there, with the 2020 QX50 being powered by a strong, turbocharged 2.0-liter four-cylinder that outputs 268 horsepower and 280 pound-feet of torque. That's not really bad considering the relatively small size of the QX50. It's hampered, however, by a standard (with no option to replace) continuously variable transmission (CVT). A CVT can deliver performance if tuned to do so, but that found in the 2020 QX50 is not. Instead, it aims towards economy and as such adds a lot of dead fish weight to the otherwise strong performing engine of the QX50.
Turbo lag is long, power delivery feels slow, and acceleration is not very exciting in the QX50 as a result of that transmission. It is, by far, our chief complaint. Even the dual screen infotainment, which we've complained about in Infiniti models before, is not too bad in the QX50. The larger body and cabin of the QX50 makes those screens seem like a natural fit and their use, while it takes some getting used to, is not nearly as terrible as what can be found in higher-priced luxury vehicles. Adding Apple CarPlay and Android Auto goes a long way towards simplifying things even further.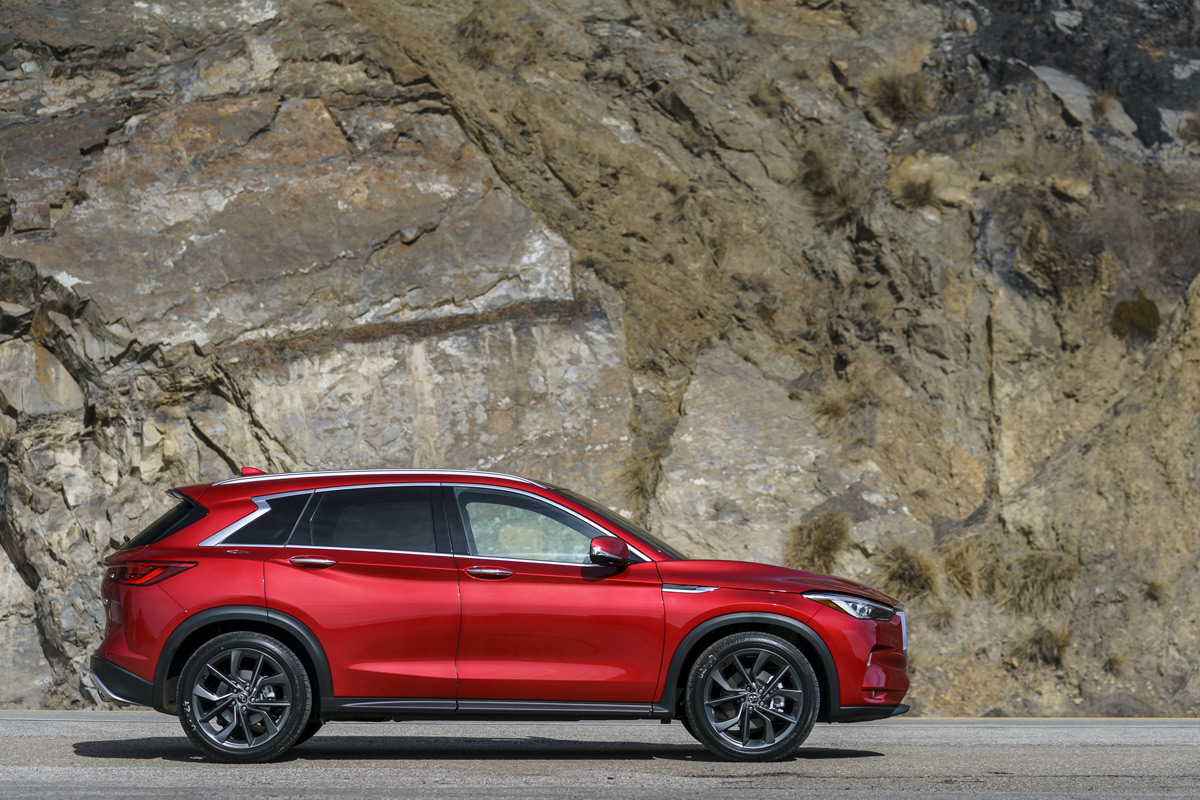 The base model 2020 Infiniti QX50, the Pure, has a lot of amenities to get things started. LED headlights, power everything, dual-zone climate, and more are all standard features. Moving up through the trim lineup to the Luxe, Essential, Sensory, and Autograph just keeps adding goodies. The Sensory, in particular, is pretty fine with its 16-speaker audio, leather interior, and driver's assistance upgrades like Infiniti's ProAssist partial-automation system. Pricing for the base QX50 Pure starts at $37,250, which is noticeably lower than most in the luxury small crossover segment. The Sensory clocks in starting at $48,900 and the top end Autograph sits in the mid-$50,000 range.
The thing with the 2020 QX50 is that it looks sporty, but otherwise drives like most every other daily car. It's quiet, smooth on the road, and the engine doesn't intrude its noise into the cabin. Fuel economy is just ahead of the curve compared to competitors, at 23 mpg in the city and 29 mpg on the highway. While we were in it, we beat that 29 mpg highway number on our test at just over 30 in all and with an all-wheel drive model. That's impressive and a testament to how a well-treated turbocharged engine can respond.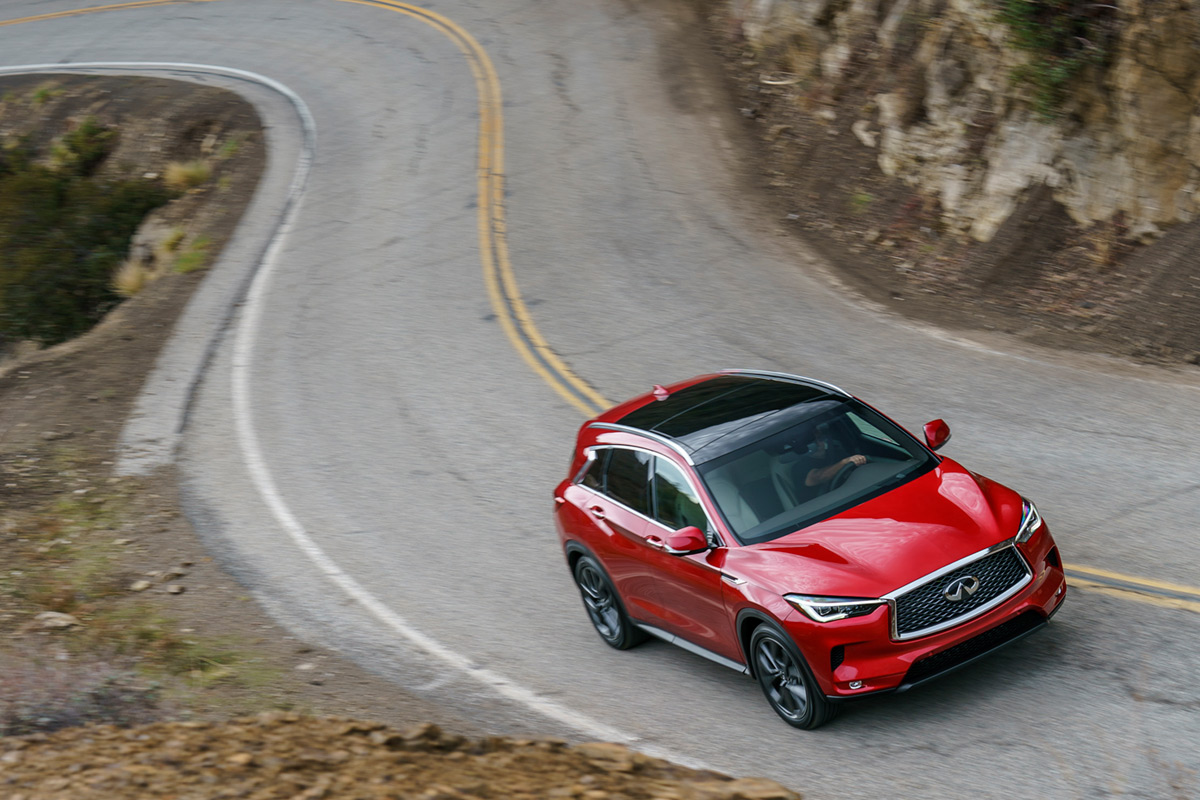 As a daily drive, the Infiniti QX50 is generally likeable. It's not in a hurry and it's not fun in the traditional sense of launching from traffic lights and windy roads. It's comfortable, though, and easygoing as a goer. That may not appeal to everyone, but the stellar good looks of the QX50 plus its unobtrusive drive quality will be a nice combination to others.
There is a lot of appeal to the mixture of goodness that comes in the 2020 Infiniti QX50. For those looking for that particular melding of things, the QX50 is a great fit.