Stampede Of Customized 2015 Mustangs To Debut At 2014 SEMA Show In Las Vegas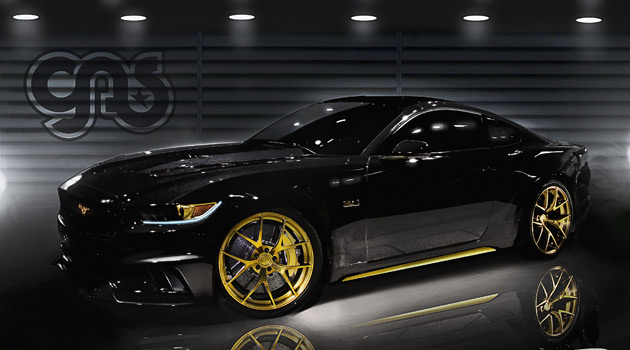 When I went to the SEMA show in Las Vegas back in 2011, the Chevrolet Camaro was the star of the show, with literally HUNDREDS of customized Camaros on display. But this year, it's the 2015 Ford Mustang that will be taking center stage, and I for one can't wait to see what the aftermarket has done with this pony car!
Now we've already seen companies like Saleen, Roush and Hennessey Performance show off their body kits and performance upgrades for the 2015 Mustang, and they've done some impressive work. But Ford's been working with top builders including Galpin Auto Sports, Petty's Garage, MRT and many others, and they'll be showcasing over a dozen custom Mustangs in its 20,000-square-foot booth at the Las Vegas Convention Center from November 4-7th, with even more new pony cars on display around the show floor.
I'm excited to see what these companies bring to market, as I'm just not 100% sold on the styling of the 2015 Mustang, especially from the rear. While some people really like the fastback look that they went with, I'm not a fan.. And the tail lights are rather boring looking as well. But hopefully, we'll see some companies step up to the plate and address these shortcomings. If so, a 2015 Mustang GT might just find it's way into my garage. (And if not, I might have to grab a leftover '14 model before they disappear)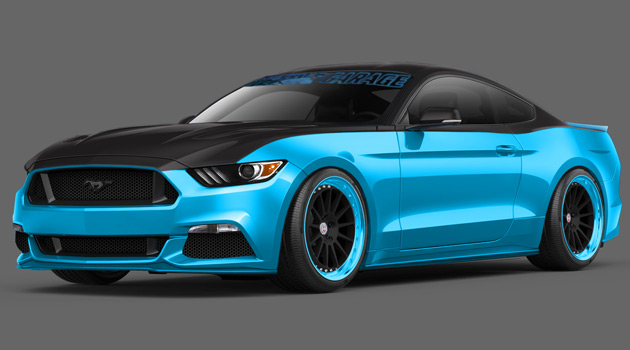 Petty's Garage will be bringing out a Roush supercharged V8 Mustang wearing Richard Petty's famous blue paint and a discrete No. 43, Petty's car number in his NASCAR days. The car will be auctioned by Barrett-Jackson with proceeds benefiting Victory Junction, which is dedicated to helping chronically ill children attend summer camp.
Galpin Auto Sports is celebrating 50 years of the Mustang with a golden anniversary car. This 2015 Mustang features restyled front and rear fascia with a gold motif. The car wears metallic gold-flecked black paint and gold badges, and features interior trim work and special wheel calipers. To top it all off, a gold powder-coated Whipple supercharger helps the 5.0-liter V8 develop 725 horsepower.
For fans of Formula DRIFT, Vaughn Gittin Jr. will put on a show with his heavily modified 2014 Ford Mustang RTR at the three-acre Ford Out Front motorsports and display venue. I had the chance to go drifting with him a few years ago, and it was pretty insane. The guy can drive!
Enthusiasts at the 2014 SEMA show should expect to see no shortage of just how much tuning potential exists in the all-new Ford Mustang. It should be a good show indeed!