Porsche Offers Navigation For Classic 911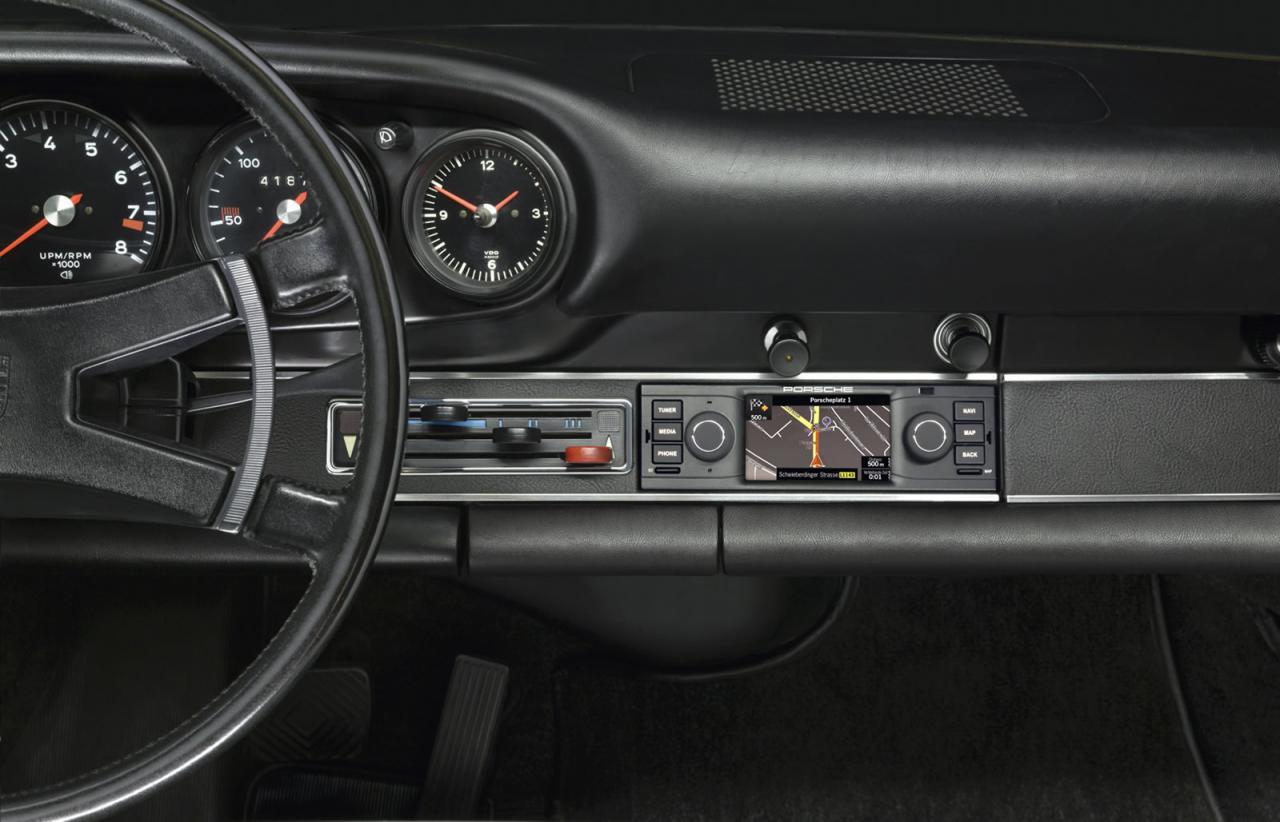 Let's face it, nothing beats the look and feel of a vintage air-cooled 911. But they lack the modern safety and convenience features found on modern cars. And now, Porsche looks to bridge that gap with a radio and navigation system that blends today's technology with the style found in its classic cars.
Classic on the outside yet ultra-modern on the inside, this purpose-built unit combines the style of yesteryear with the benefits of modern tech. It fits perfectly into the DIN-1 slot that has been used in the sports cars for decades and is operated by means of 2 knobs, 6 discreet buttons and a touch-sensitive 3.5″ display.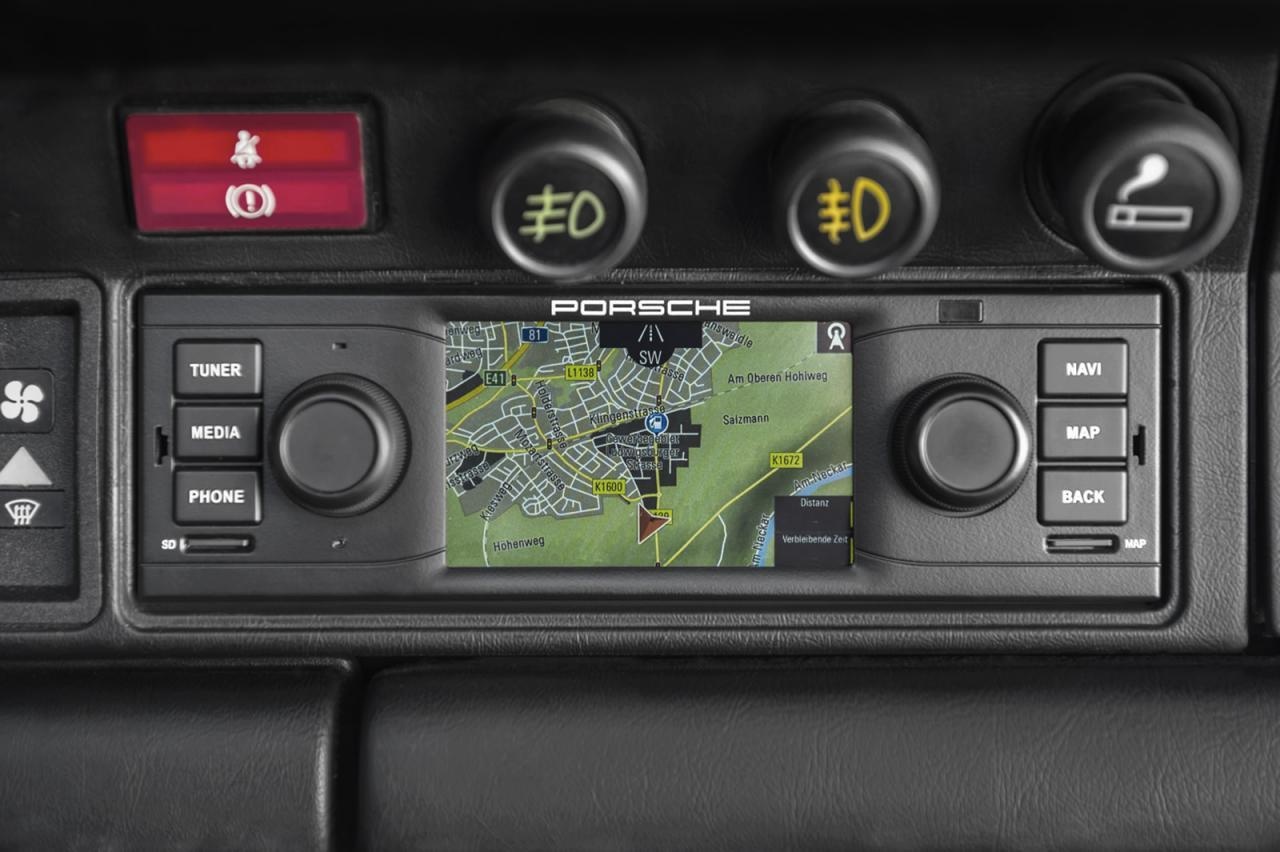 Thanks to the aesthetic design and shape of the knobs, the navigation radio blends harmoniously into the dashboard of classic Porsche models. It bears Porsche lettering and is suitable for the sports car generations between the first 911 from the 1960s and the last of the 911 series with air cooling from the mid-1990s (993 series), including the earlier front-engine and mid-engine models.
The new navigation radio comes with all the key features of today's systems. In addition to low-interference radio reception and precise navigation, it has interfaces for a variety of external music sources that can be controlled from the display. A smartphone can be connected via Bluetooth.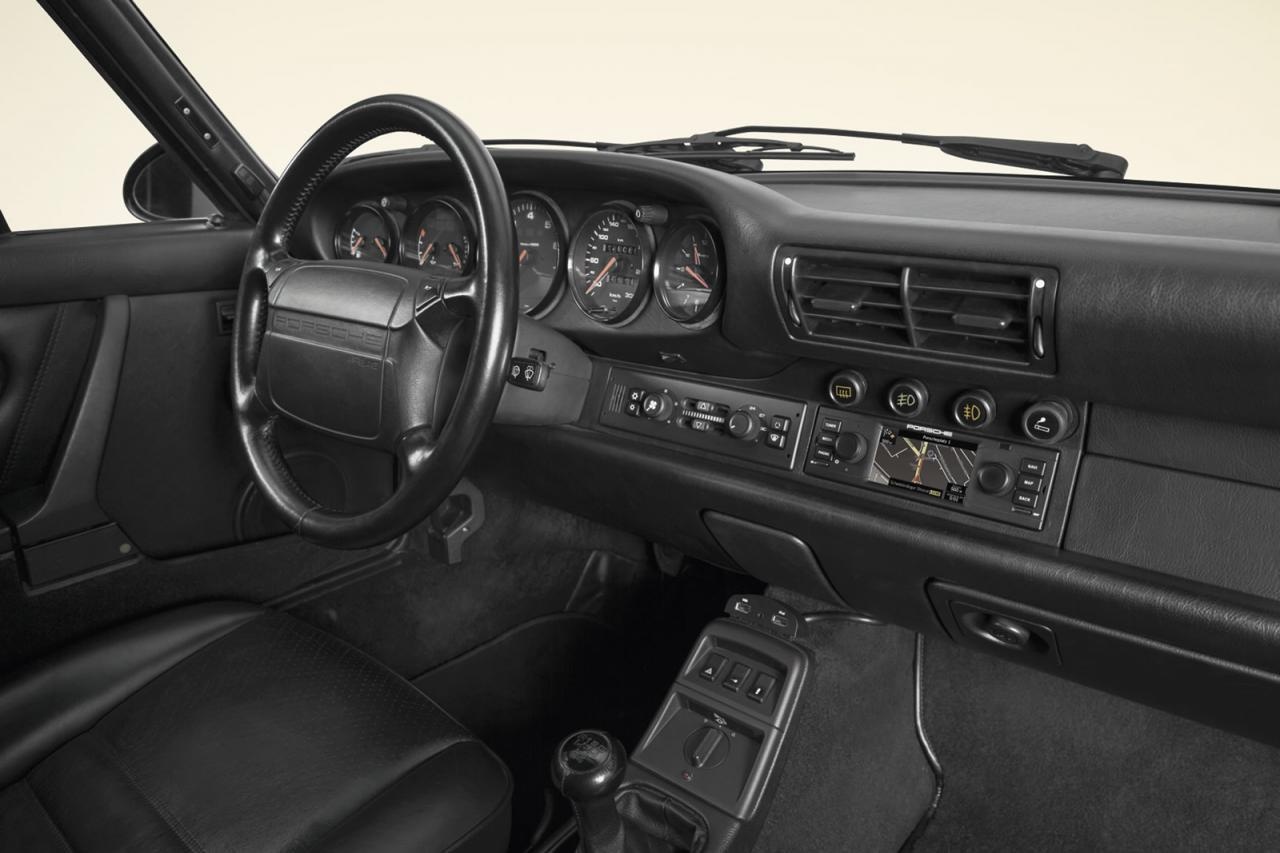 In addition, the classic radio not only has a built-in microphone but also comes with an external microphone. The integrated amplifier delivers 4×45 watts and can be connected either directly to the loud-speakers or to the original sound system using an optional adapter cable.
This is a perfect example of bringing new attention to older products. Sure, the thought of having navigation on a classic Porsche might be sacrilegious to some. But to others, it's the missing piece of the puzzle.
Of course, like all things Porsche, it doesn't be cheap. In Germany, this system costs €1,184, which is about $1,343. Pricing for the US hasn't been announced yet, so it could be less expensive over here.