Review: Bayside Buffet at Mandalay Bay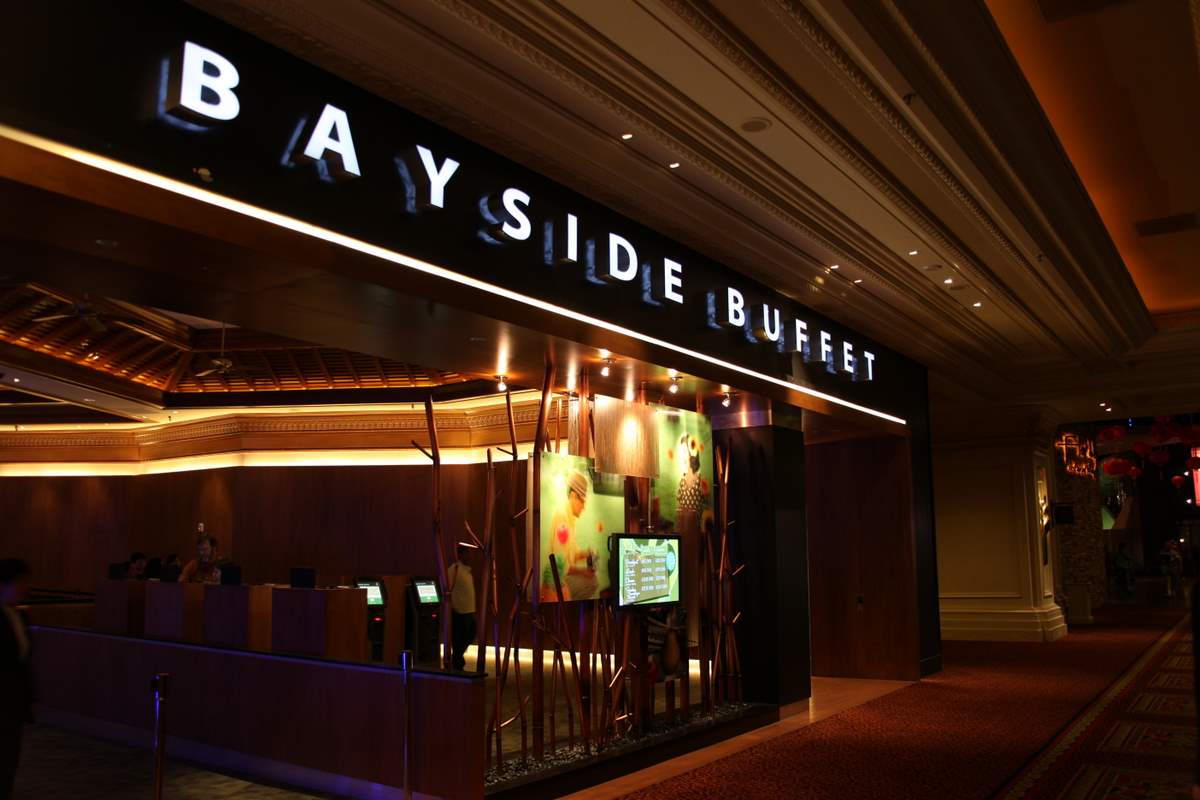 Back in 2005, I attended a wedding at Mandalay Bay in Las Vegas, and the couple had their reception at the Bayside Buffet. While I don't remember the exact specifics of that meal, I do remember how good it was.
So when we made plans to come out to Vegas, I made sure to set aside an evening to dine at the Bayside Buffet. After 6 years, would it still live up to my expectations? Well, I'm happy to report that it did indeed!
The Bayside Buffet couldn't be more different from Wicked Spoon, so it was interesting eating at these two buffets on back-to-back nights. The Bayside Buffet doesn't try to be something it's not, and it instead focuses on serving up quality comfort food.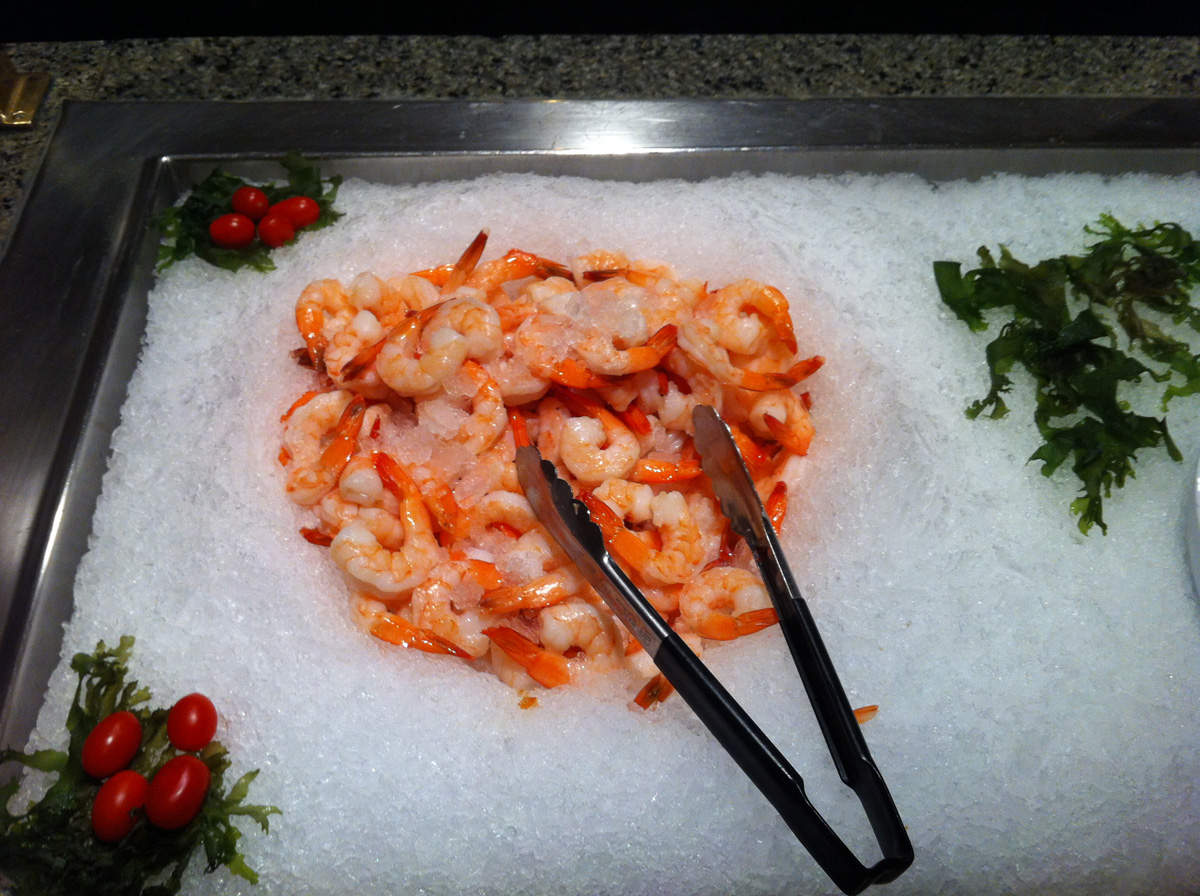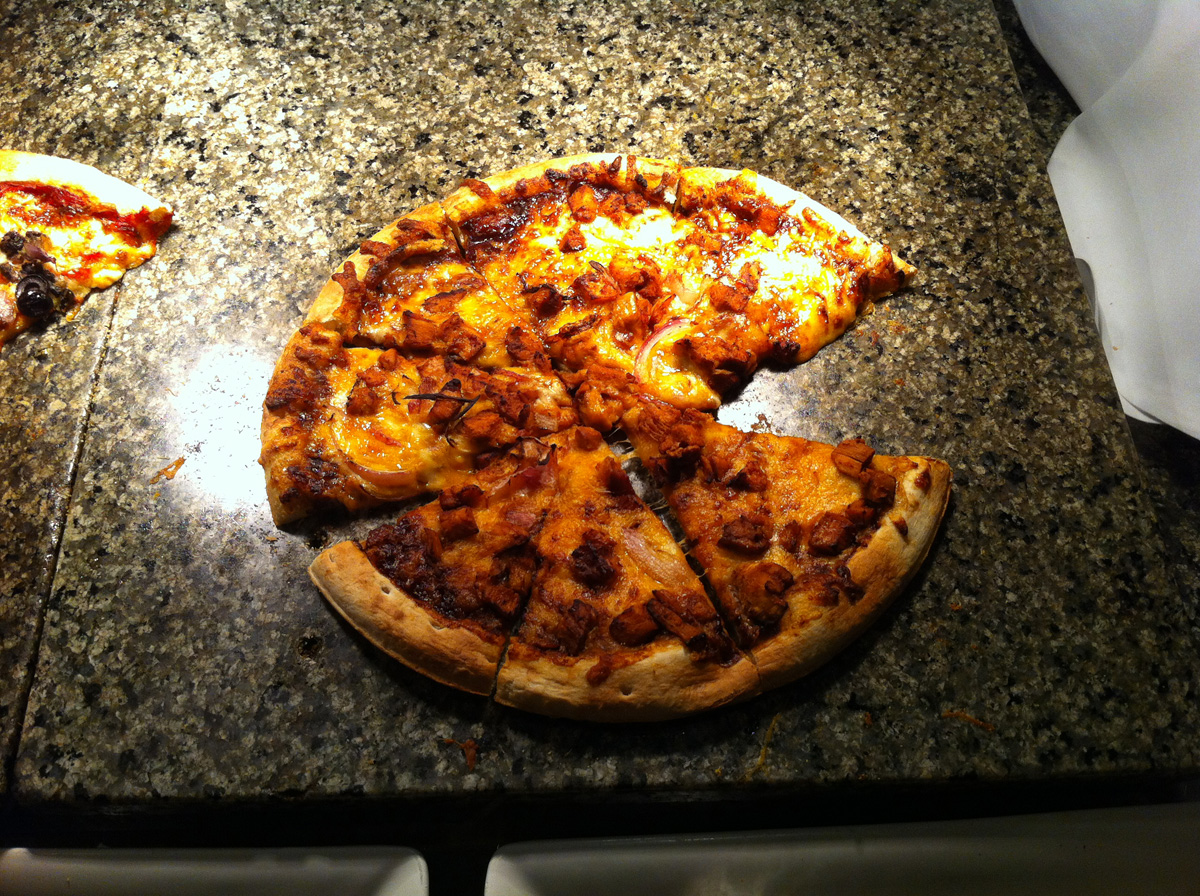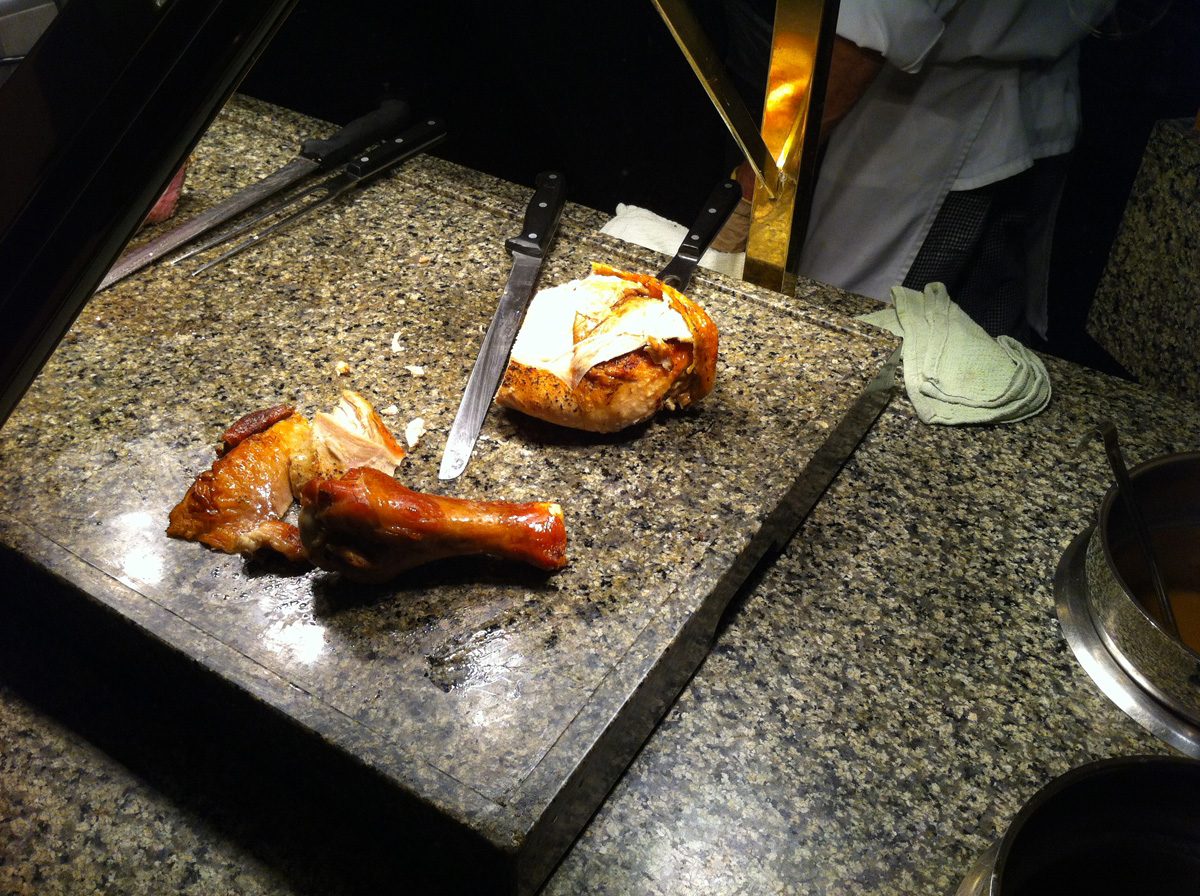 While my wife headed straight for the crab legs (which were fantastic, by the way), I wandered from station to station, trying a little bit of everything.
The shrimp cocktail was great, the BBQ chicken pizza was AMAZING (seriously, I had at least 3 slices before forcing myself to move on), and the turkey was some of the best I've ever had. If I lived in Las Vegas, I'd come here for Thanksgiving dinner, that's how good the turkey was!
Our waitress was amazing – She constantly checked on us to make sure that everything was to our satisfaction. We need more people like her in this town!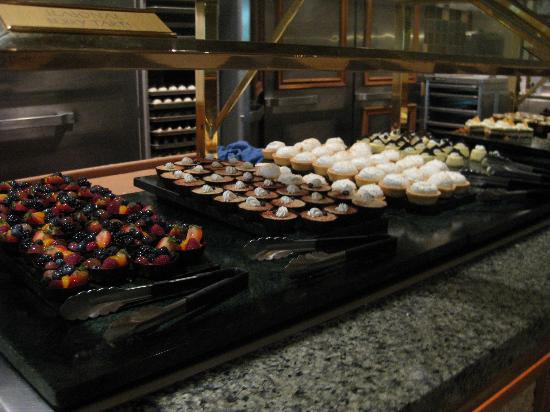 Hope you saved room for dessert..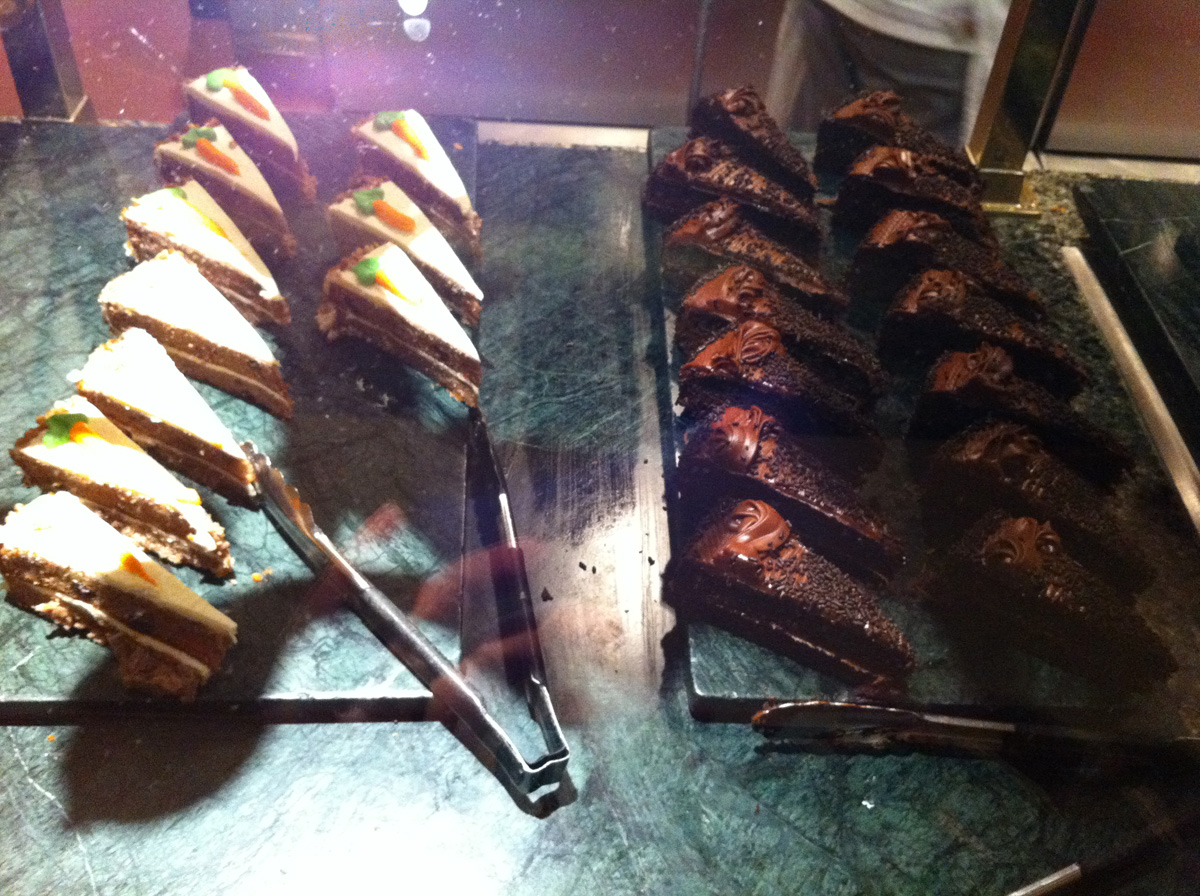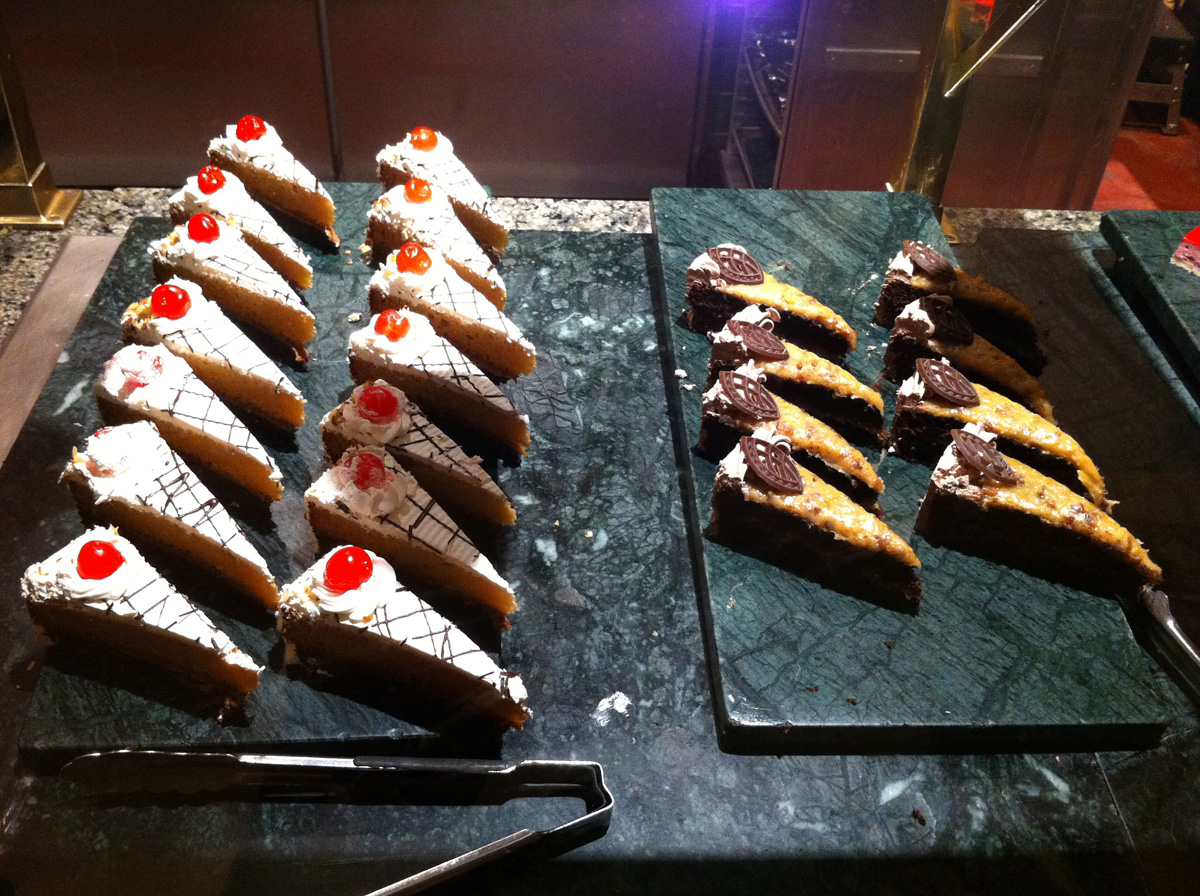 I liked the fact that they serve traditional desserts here, and not just those little mini desserts. I grabbed slices of carrot cake and chocolate cake. I also went for the pumpkin pie and a few cookies. It sounds like a lot, but I couldn't decide what I wanted.. 🙂
Unfortunately, the desserts didn't really do it for me. I thought the cakes were pretty average, which was disappointing considering how good they looked. The rest of the desserts were nothing to write home about. Not bad, just boring..
It was surprising, because some of the reviews I read (on sites like Yelp and Trip Advisor) raved about the great desserts served here. Maybe I just caught them on an off night?
The Verdict:
The food served here is outstanding, and I will definitely be coming back here the next time I visit Las Vegas. If the thought of quality comfort food gets your mouth watering, then be sure to check out the Bayside Buffet at Mandalay Bay!