Review: Wicked Spoon Buffet at The Cosmopolitan
No trip to Las Vegas is complete without hitting some buffets along the way!
Some of my foodie friends told me that we MUST check out the Wicked Spoon Buffet in The Cosmopolitan, so that's where we went first.. The Cosmopolitan is a new spot for me, as it was still being built the last time I was in town.
A bustling culinary food hall, the Wicked Spoon Buffet delivers well-crafted original selections for every appetite. With its mix of top quality, familiar staples in addition to imaginative and seasonal dishes, this Las Vegas eatery will satisfy cravings and invite discovery.
The first thing you'll notice when walking through the buffet is how each dish is presented. Most dishes are prepared and served in small individual pots, pans or plates (tapas style). I've never seen anything like this before. The effect is slick and professional, and while you can still eat as much as you want, more rationally-sized individual servings make most patrons try smaller portions of more different things, sort of a forced culinary adventure.
My wife tried some things "outside of her comfort zone", and she really loved the food. The creamy polenta was her favorite dish, with the risotto right up there as well.
I went with more traditional options like shrimp cocktail, fried chicken, and spaghetti with lamb and pork meatballs. Let me tell you, the fried chicken was amazing! The spaghetti sauce was tangy and rich, I was really impressed. Definitely not what I was expecting from "buffet food".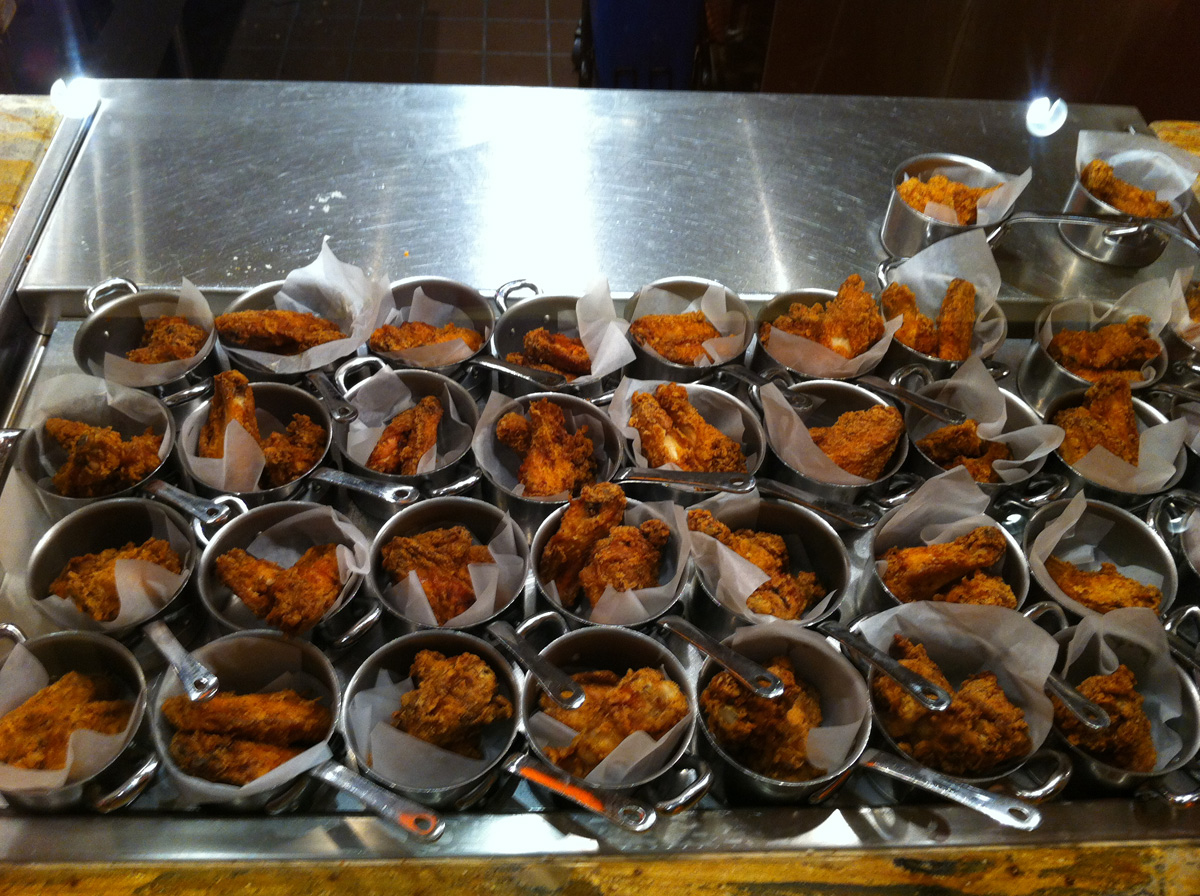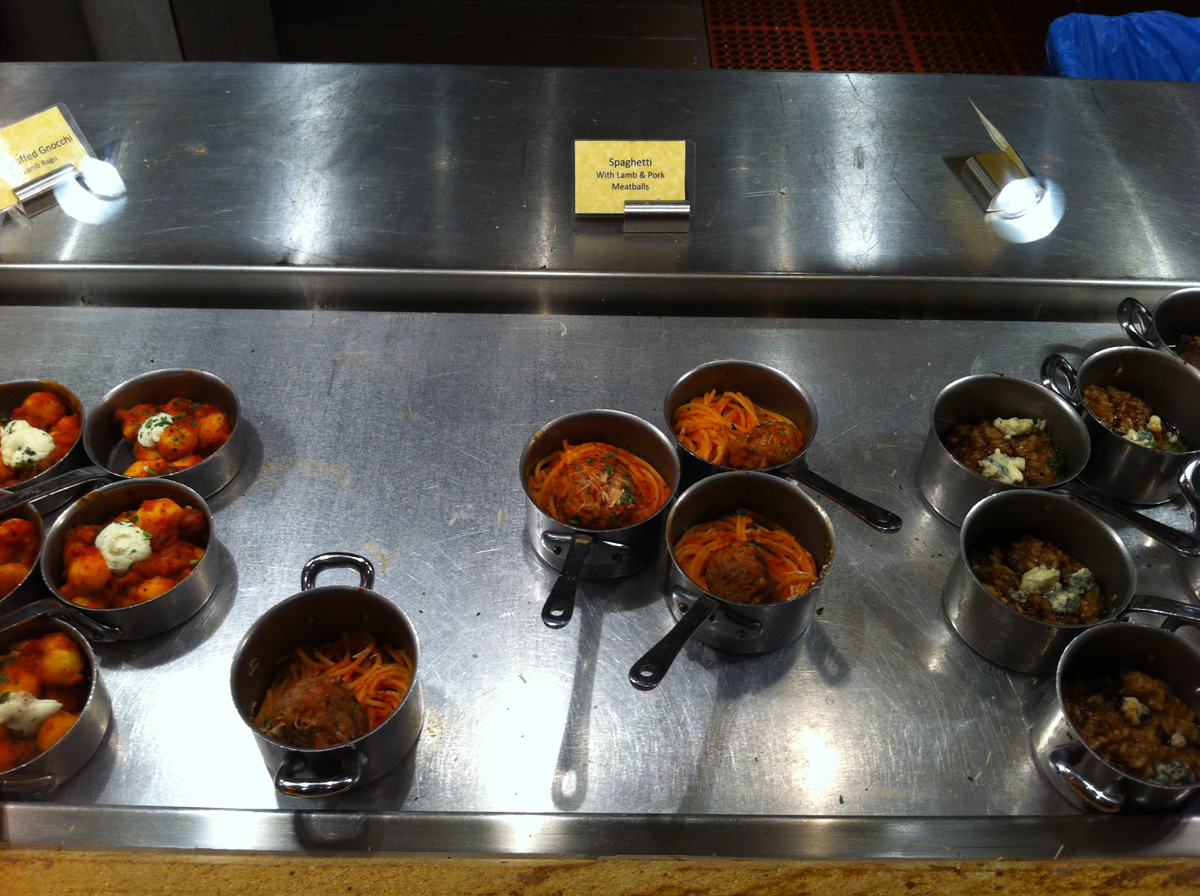 And then there's the dessert bar. This was one of the more impressive dessert spreads I've seen at a buffet, with something for everyone. There was a huge crowd at the gelato bar, and for good reason. But I really enjoyed the chocolate covered strawberries and the beignets.
Yes, you read that right, beignets! Since I didn't get a chance to try them when I visited New Orleans (and I'm still kicking myself over that fact), I was excited to see what all the fuss was about. WOW, these little balls of dough were to die for! They even had cups of chocolate and strawberry for dipping, and I was in freaking heaven..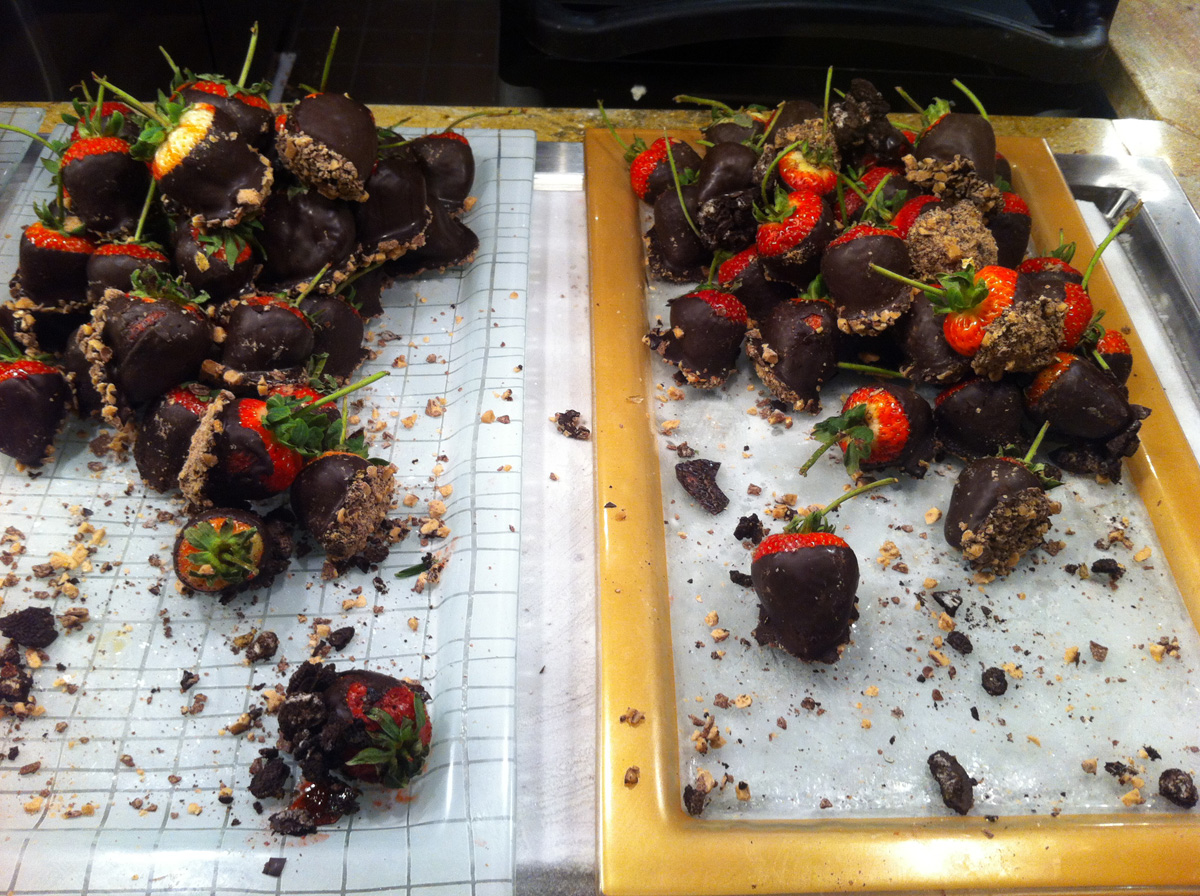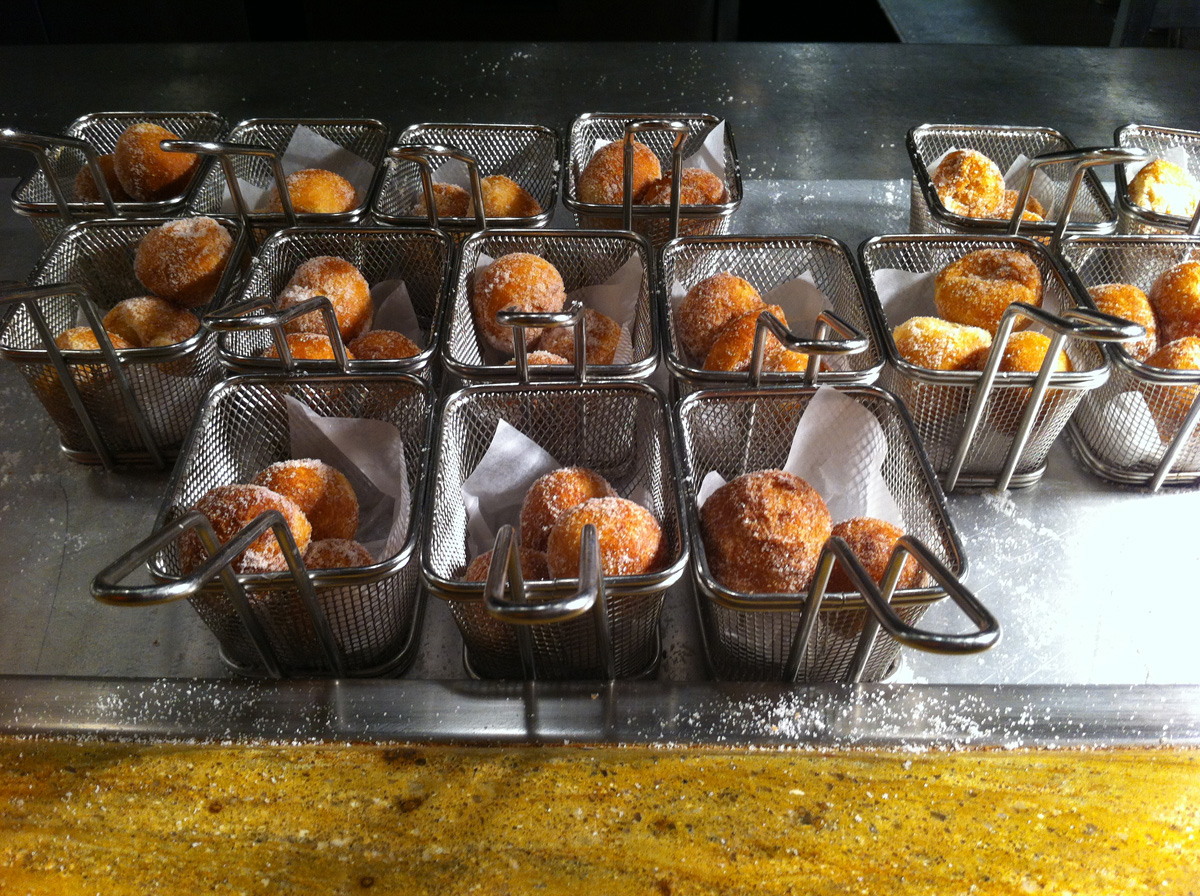 There's so much food offered at this buffet, and it's impossible to cover everything here.. So check out this video made by a fellow food blogger, as he takes you through the buffet station by station. We'll definitely have to incorporate some video into our next buffet review!
I was too full to try the Mac & Cheese bar, but after watching that video, I wish I had forced myself to do so. 🙁
So there you have it. The Wicked Spoon Buffet is taking the buffet game to a whole other level, and we encourage you to check it out the next time you're in Las Vegas. It's not the cheapest dining option out there (dinner for two ran us $75 after tax), but as they say:
You get what you pay for!