My Favorite Cars From The 2011 SEMA Show
OMG, another SEMA post?! I promise, this will be my the last post about SEMA! 😀
So the first question I get asked when people learned that I went to SEMA is the obvious:
"What was your favorite car at the show?"
Now, with thousands of cars on display, it's impossible to pick just one. But here are some of my favorites: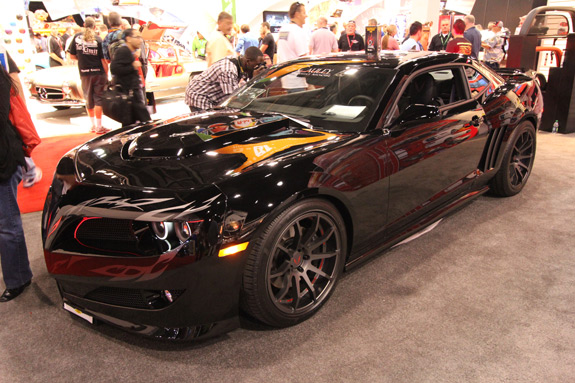 In a sea of Camaros and Trans-Am conversions, the FireBreather immediately caught my attention. It's the attention to detail that really set this car apart from the rest! It's got dual headlamps with LED halos, a back-lit emblem, a shaker scoop, and the most unique custom taillights you've ever seen!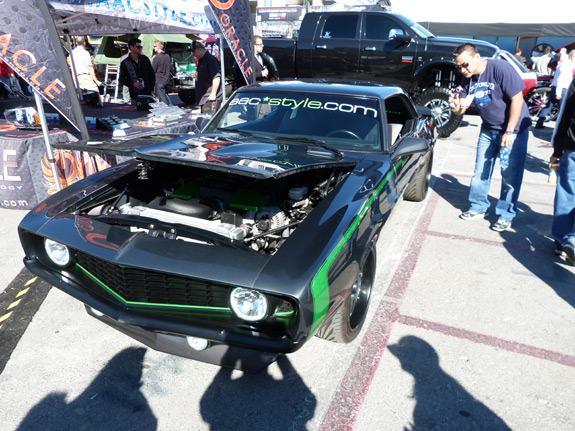 AAC Style's 1969 Pro Touring Resto-Mod Camaro was absolutely gorgeous! I know resto-mods aren't for everyone, but I'm all for classic styling with updated performance and amenities. Judging by the crowd that this car drew, I wasn't alone in that sentiment. AAC's got a thread on the Camaro5 forum with TONS of pictures of the build, be sure to check it out!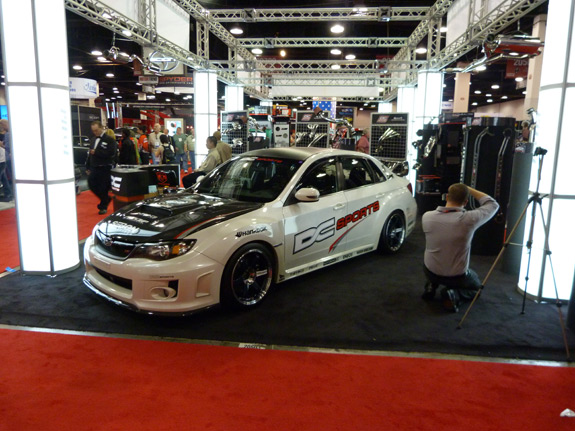 We actually came across this car a few days before SEMA, while stuck in traffic on the strip. I'm a fan of sleepers with subtle modifications, and this STI was the perfect example of that. The Satin White Pearl paint (just like our Project WRX) was an added bonus! 🙂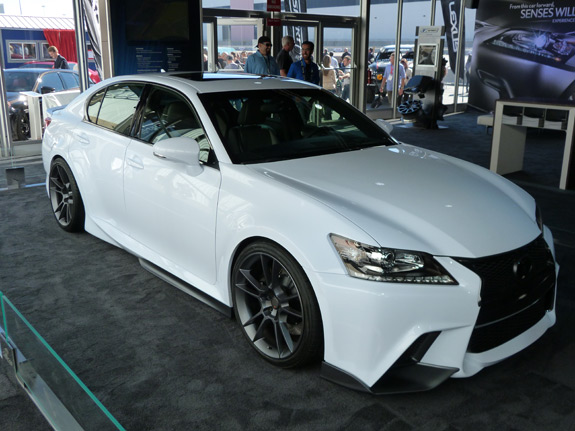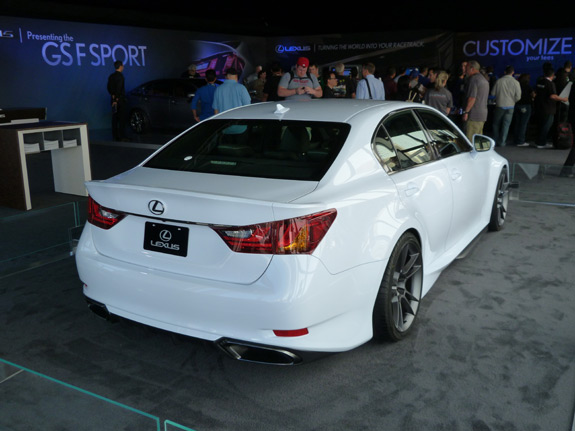 The 2013 GS F Sport was unveiled at SEMA to rave reviews! The F Sport package features aggressive 19-inch wheels, sport-tuned Adaptive Variable Suspension, thicker anti-roll bars, bushing changes, and new larger front brakes with high friction pads. Unfortunately, the GS F Sport package doesn't include the fire-breathing engine from the IS-F.. But this should keep the pricing somewhat reasonable – A little birdie told us to expect a price around $55K.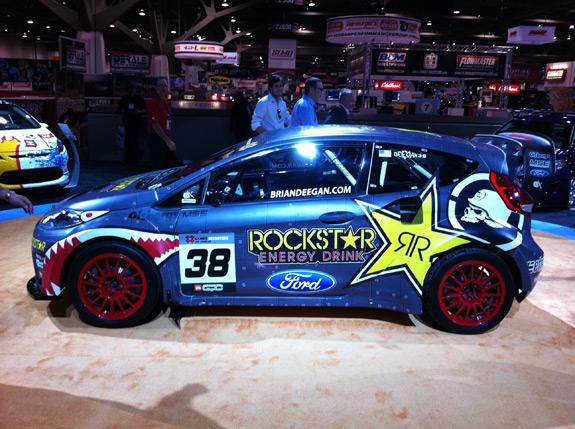 And finally, there's Brian Deegan's Ford Fiesta. Sick-ass vinyl wrap, aggressive body kit, and you just know that it hauls ass. Never thought I'd include a Fiesta in my top picks from SEMA, but this car was a real looker!

Like I said, there were thousands of cars at the SEMA show, and it was hard to narrow down my favorites. West Coast Customs and Galpin Auto Sports both had amazing booths with TONS of sick custom cars.
Be sure to check out the rest of our SEMA pictures!