Octane Academy Drivers Representing At SEMA!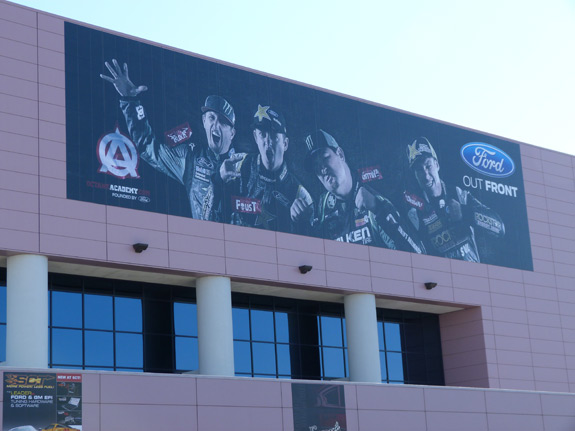 Ford transformed the front parking lot at the Convention Center into a racetrack for SEMA, and the Octane Academy instructors (Ken Block, Brian Deegan, Tanner Foust, and Vaughn Gittin Jr) took turns showing off in their cars.
This was my first time seeing a drifting competition in person, and it was freaking AWESOME!
I shot this quick video with my iPhone, and it turned out surprisingly well:
CJ also got some great shots of Tanner Foust tearing up the course in his Focus, and he really put on an impressive display.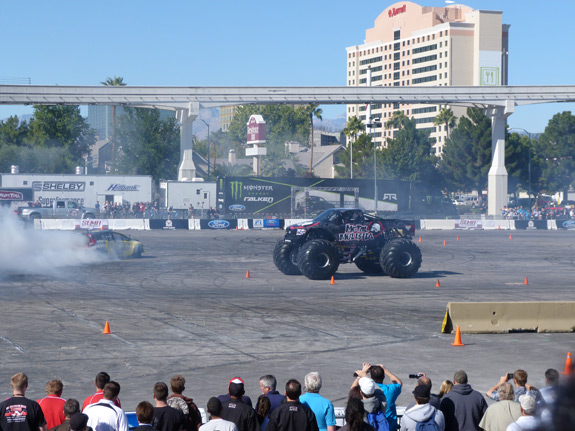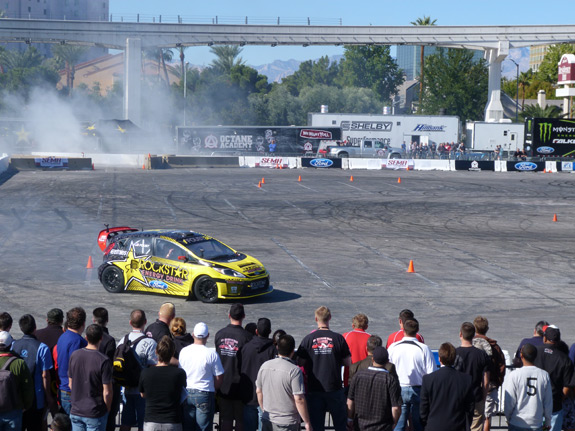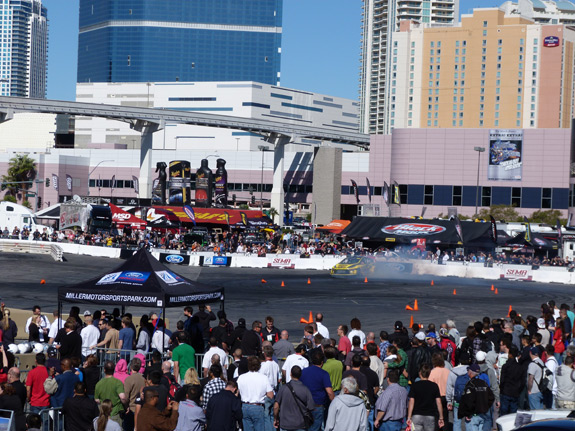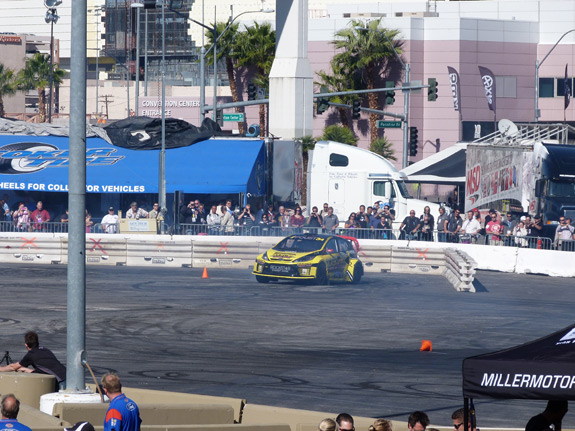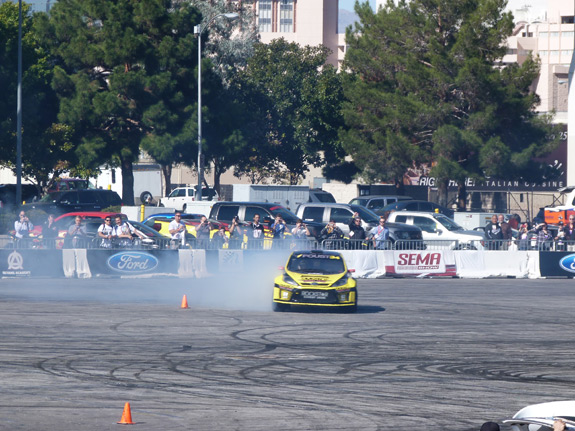 And as if Brian Deegan didn't have enough going on already, he's now getting involved in the monster truck game! The Metal Mulisha truck is pretty bad-ass looking, and I might have to tune in to Monster Jam to see how he does.