2021 Toyota Supra Sport Top Concept Lets Sun Shine In With Removable Top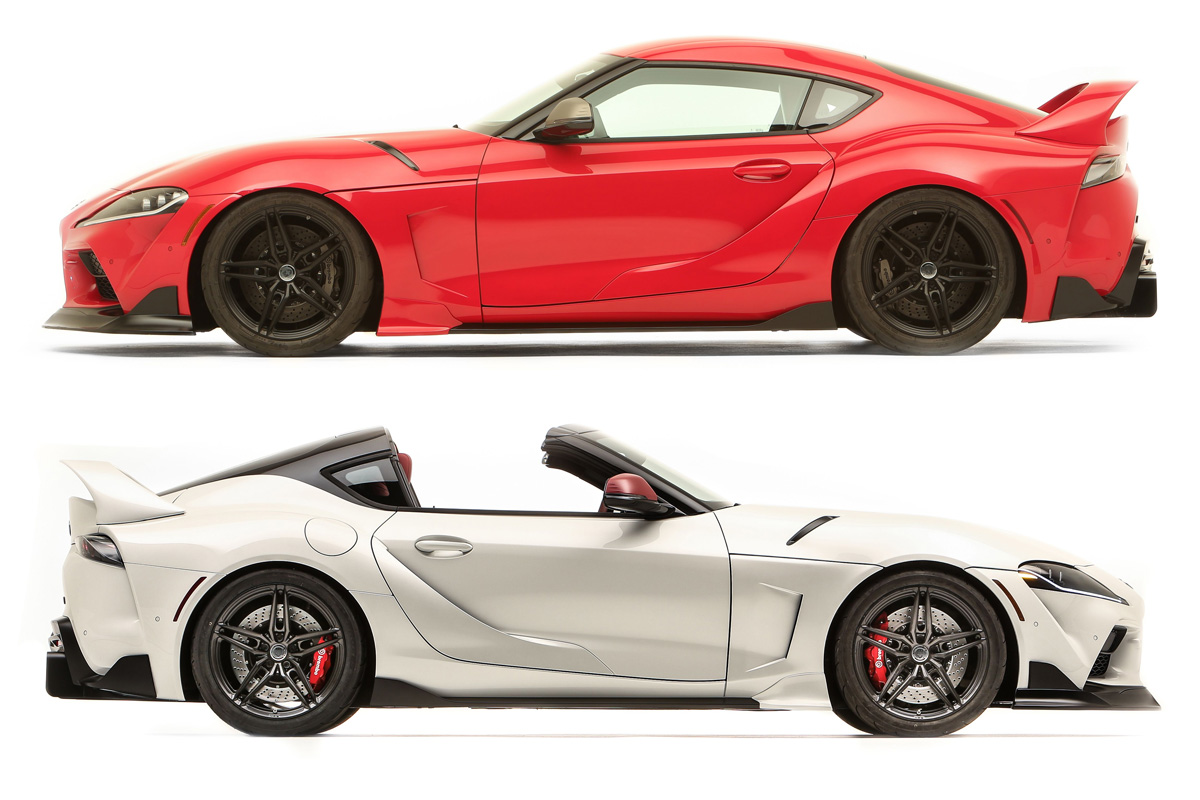 While some purists believe that all sports cars should have a fixed roof for maximum rigidity, I have always been a fan of removable tops, like on the Corvette and the MkIV Supra, giving you the best of both worlds. It's the same reason I would buy a Mazda MX-5 Miata RF over the soft-top, even if it adds some extra weight.
But when the new Toyota Supra came out last year, it was only offered with a fixed roof, much to the dismay of some fourth-generation Supra fans who were hoping for a Targa option. Also missing was that iconic rear wing. But Toyota addressed both of these shortcomings with their one-off 2021 GR Supra Sport Top concept, which they built for the virtual SEMA360 show.
The new 2021 GR Supra Sport Top concept is a perfect follow up to the wildly popular 2020 GR Supra Heritage Edition that debuted at SEMA last year. Conceptualizing an open-air tribute to removable-top Supra models of the past, the team put much thought into the unprecedented task of removing the roof and a significant part of the GR Supra's structure.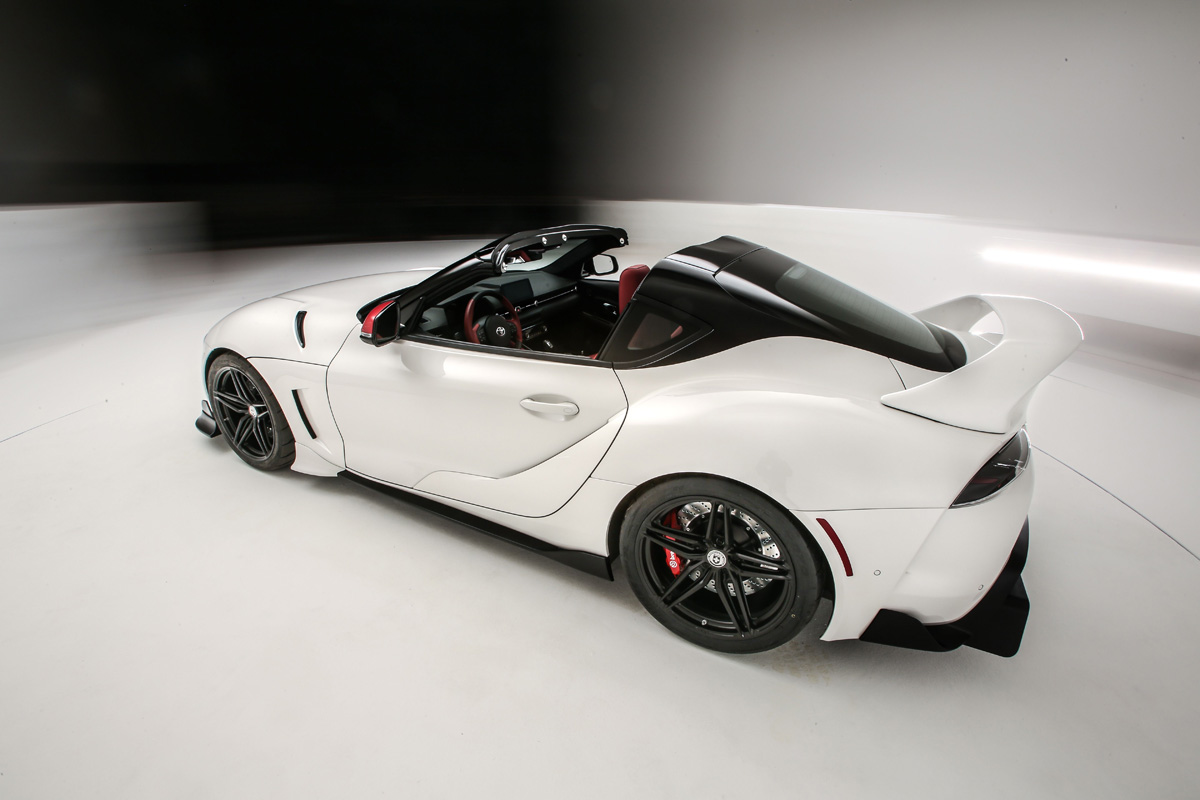 The crew ensured structural rigidity by reinforcing large sections of the car's frame. The now iconic removeable roof includes two composite panels that can be stored in the trunk. Unlike a "T-Top" car, there is no center bar down the middle, just open air as far as the eye can see. As a sibling to the GR Supra Heritage Edition, the Supra Sport Top delivers similar styling cues like the MKIV-inspired basket handle wing and round taillights. At the same time, it's got a striking profile all its own that includes a sexy black piano-finish canopy over the top.
As you can see, the 2021 Supra Sport Top features retro-inspired custom headlights, taillights, an MKIV-style rear wing, a new dual-pipe center exhaust, a hand-built rear diffuser, and HRE wheels. Upgrades such as bigger brakes, tuned engine, turbocharger and ECU, and custom front and rear suspension ensure it performs as spectacularly as it looks.
Toyota also released a short series showing how the Supra Sport Top came to be:

While we'd love to see Toyota offer a removable-roof option to the new Supra, for now Toyota says that the Supra Sport Top is, "just an awesome one-off concept. Nothing forward-looking to announce." But anything is possible if people beg and plead for it enough and show Toyota that they're willing to put their money where their mouth is. So lets make it happen!
What do you think of the 2021 Toyota Supra Sport Top concept?