Review: Village Seafood Buffet at the Rio Hotel & Casino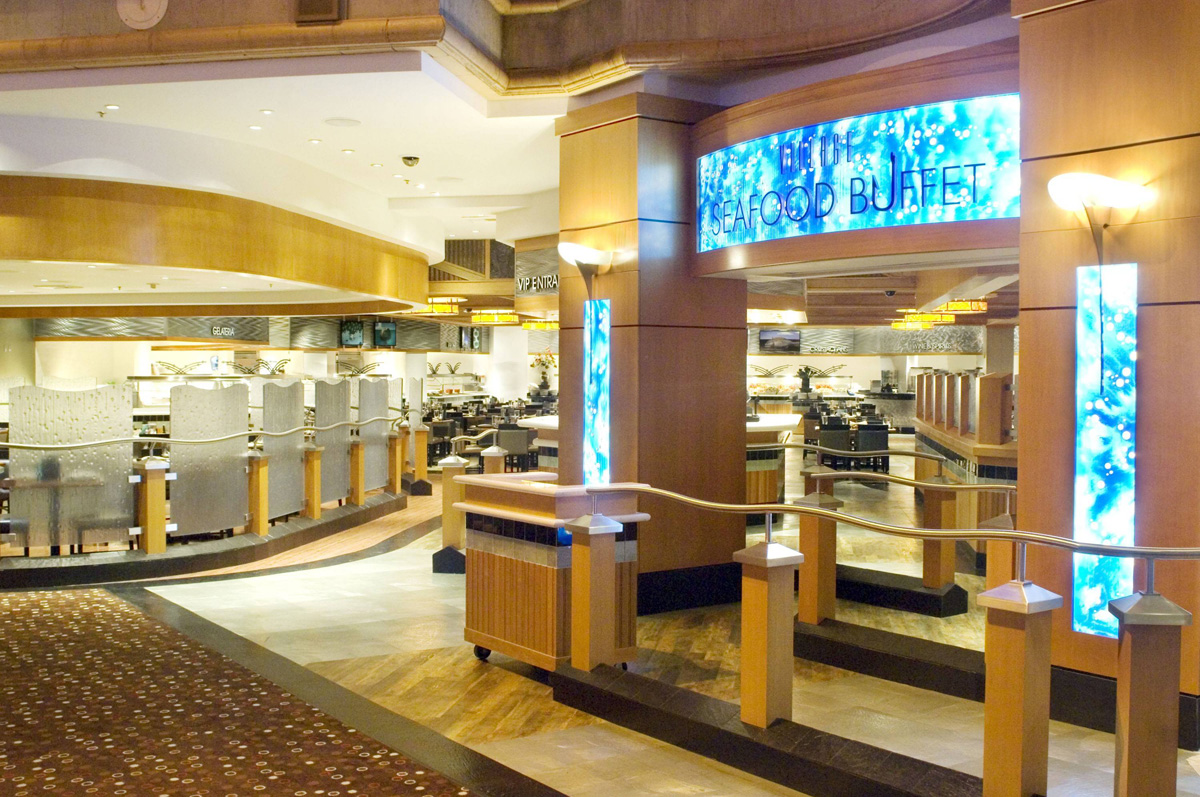 The visit to Las Vegas is complete without stopping at the infamous Village Seafood Buffet at the Rio. People tend to call it the Rio Seafood Buffet, but regardless of the name, if you're a fan of seafood, you owe it to yourself to check out this buffet!
You can typically expect a bit of a wait for a table, because this is a popular spot. Thankfully, the wait on a Tuesday night wasn't that bad at all..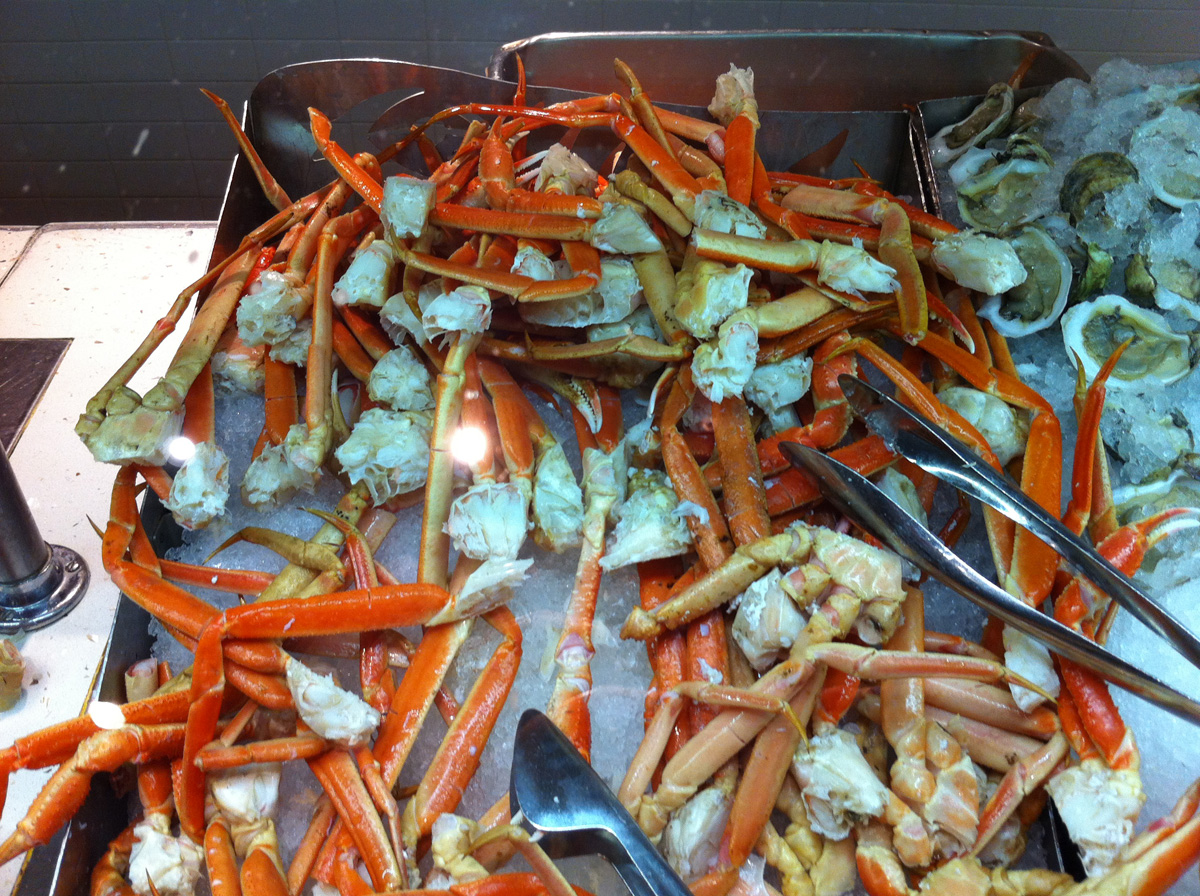 Most people (including my wife) make a beeline for the crab legs, and for good reason! But there's more to this buffet than just crab legs – The Village Seafood Buffet features lobster, snow crab legs, shrimp, fresh shucked oysters, sushi and much more. And of course, all the traditional accompaniments and desserts that make a seafood dinner complete!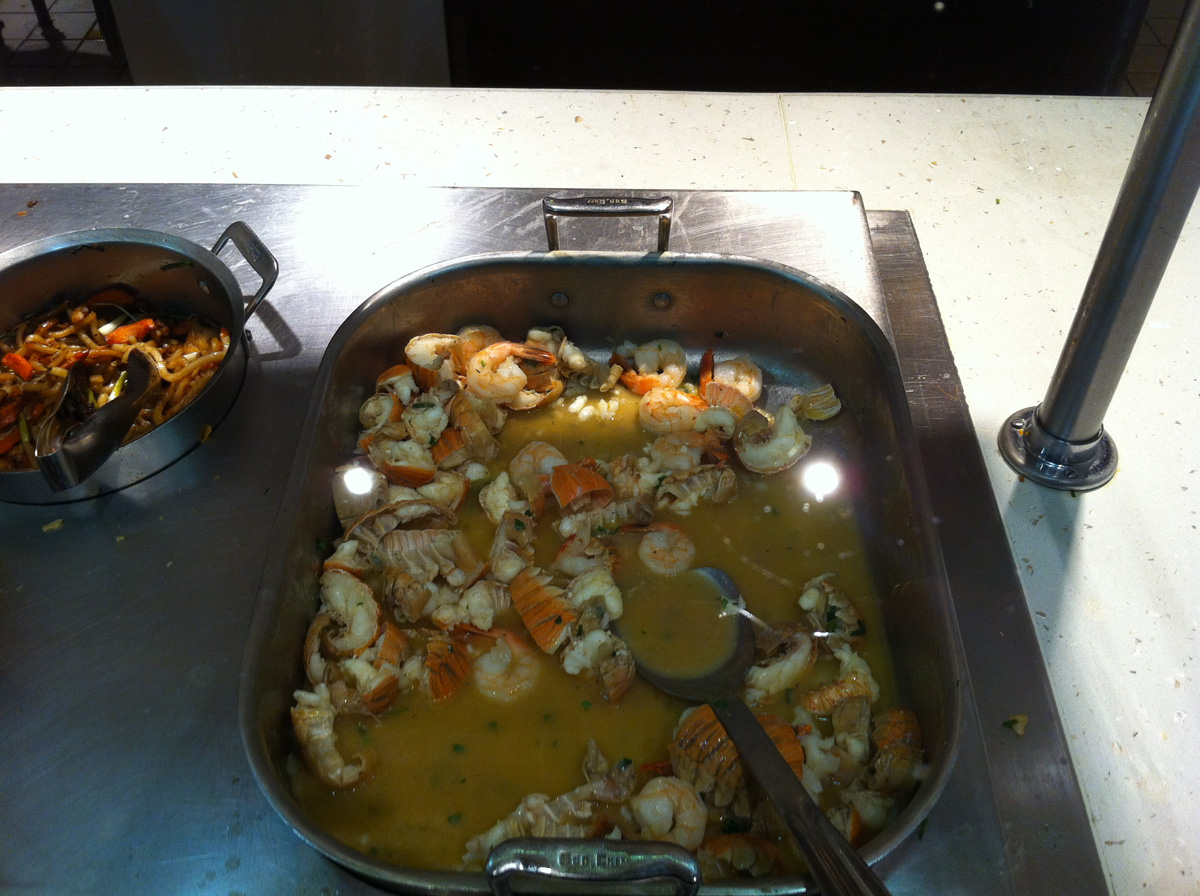 I'm not really big into crab legs, so I focused my attention on the lobster tails. The "lobster medley" (seen above) contains lots of little lobster tails and other seafood-y goodness.
At least for me, if I'm paying $40/person, I'm going to ignore the other (cheaper) stuff and focus on the lobster! While I happily tried the rest of the food in the buffet, I kept coming back to this station for more. 🙂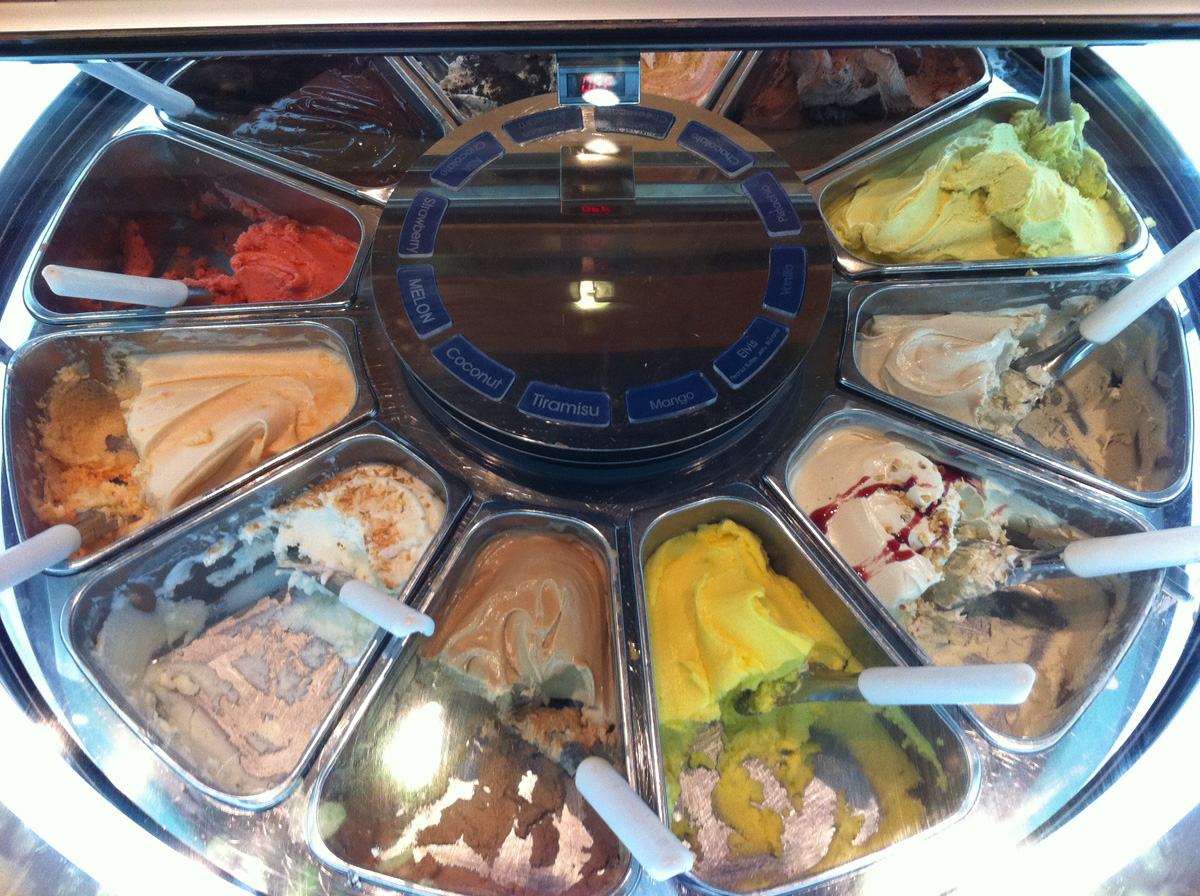 We made sure to leave room for dessert, as it looked delicious! In addition to a variety of mini desserts (eclairs, cakes, pies, cookies, etc), they've also got a large gelato bar. Quite a variety of flavors to choose from, along with numerous toppings..
The Verdict:
If you're a seafood lover, nothing comes close to the Village Seafood Buffet! Load up on crab legs, lobster tails, oysters, and shrimp, and call it a day.
If you want a variety of non-seafood options to choose from, the Carnival World Buffet (also in the Rio) might be a better buffet for you.