Review: Google Chromecast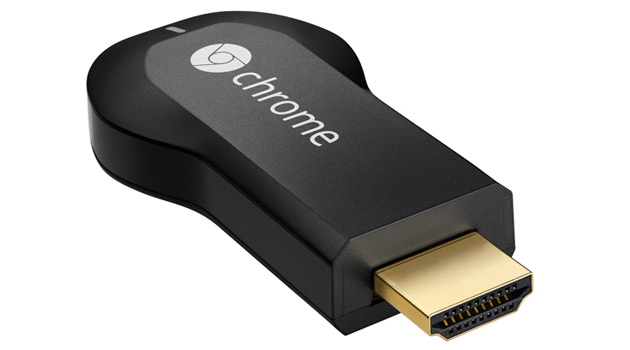 Chromecast almost sounds like Comcast, a company that's always overcharging me for my cable bill. But ironically, Chromecast may very well end that bill for me in the near future. As you might have heard, Google Chromecast made its debut last week, and it's been receiving mixed reviews. With a pricetag of only $35, I jumped at the chance to get one of these Chromecast dongles and try it out for myself, and so far I've had a great experience with it.
The actual Chromecast dongle is about 2 inches and plugs into your HDMI port, but does need an external power source – It can either be powered by another USB port on your TV or from a wall outlet. Everything you need is included in the box, and setup couldn't be easier. You simply plug it in, turn on your TV, and log into their setup website from your Android phone or laptop (iOS device support is coming). Within a minute, Chromecast is synced and ready to use. While iOS setup isn't supported at the time, streaming from your iOS device is, so thankfully you don't have to worry about that.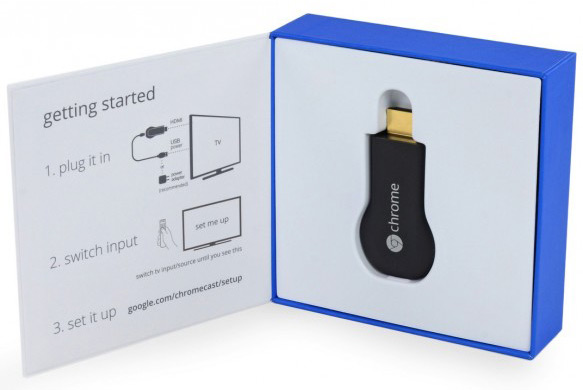 Once synced up, simply tap the little square cast button on your device and Boom! Whatever picture, video or Chromecast-supported app you're using magically appears on your TV screen. Currently Chromecast only supports a few programs, such as Netflix, Hulu, and Google Play, with Pandora and others to be added in the near future. Personally, I can't wait to see if games will be supported on Chromecast!
Sure, I'll still have to pay my cable bill for awhile, but with the huge Google developer community supporting this, I might be able to kiss my cable bill goodbye soon! No wires and the ability to stream what I want onto my big screen is a huge plus in my book!
All in all, this little device has my attention, and we'll see where this goes. Stay tuned!