VUSE Is The World's First Digital Vapor Cigarette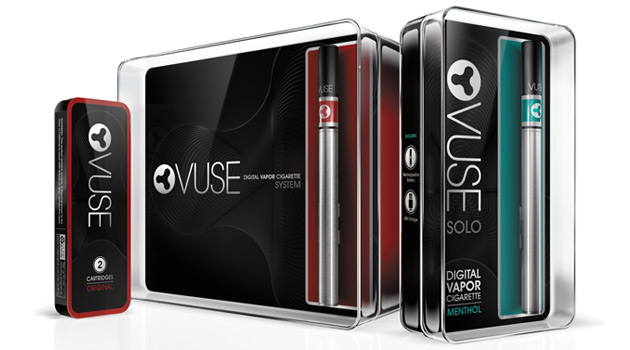 R.J. Reynolds recently released a new e-cigarette called VUSE, the world's first digital vapor cigarette. While e-cigarettes are nothing new, this is the first time we've seen a tobacco giant like Reynolds get involved in this sector of the business.
Now while I'm not a smoker, the whole "digital" aspect of VUSE piqued my interested, so I decided to take a closer look and see what the VUSE was all about. Physically, the VUSE looks like a high-tech cigarette, with a matte black filter area, a stainless steel barrel, and a tip that lights up when you inhale.
The VUSE e-cigarette uses vapor to approximate the tobacco smoking experience, and the science behind it is really quite something. Designed in-house by R.J. Reynolds R&D experts, VUSE is designed using innovative digital technology, ensuring it delivers consistent flavor and a satisfying vapor experience.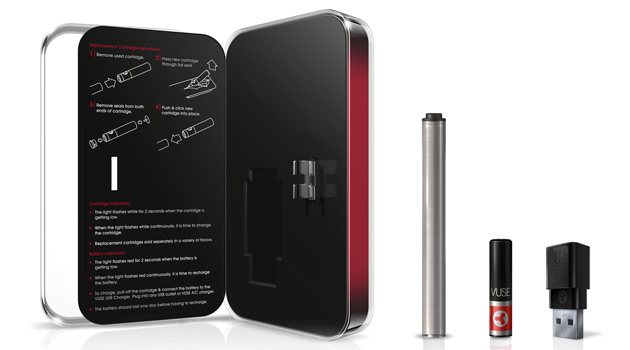 VUSE is designed to monitor and regulate the power, heat and cartridge performance to ensure a perfect puff first time, every time. VUSE is also slightly less wasteful – Instead of wholly disposable e-cigarettes, VUSE comes with a USB charger and/or an AC adapter, and is made for persistent use. The cartridges needed for smoking VUSE are disposable after use, of course, but that constitutes a lot less e-waste.
VUSE will be sold in Solo ($10) and System ($30) packages, with cartridges available in regular and menthol styles. VUSE is currently only available in the Colorado market, with plans for more markets in the near future. If you're interested in switching to a combustion-free tobacco product, definitely check out VUSE, the world's first digital vapor cigarette.