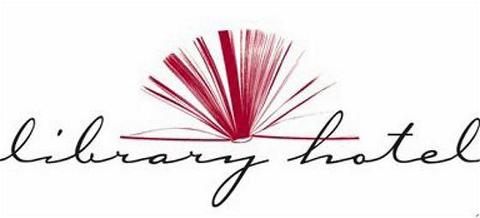 I frequently travel to New York City, and I try and stay at different hotels each time I visit, so I can see what each place has to offer. One place that's I've been wanting to stay at for some time is the Library Hotel, and I finally got to stay here over the weekend.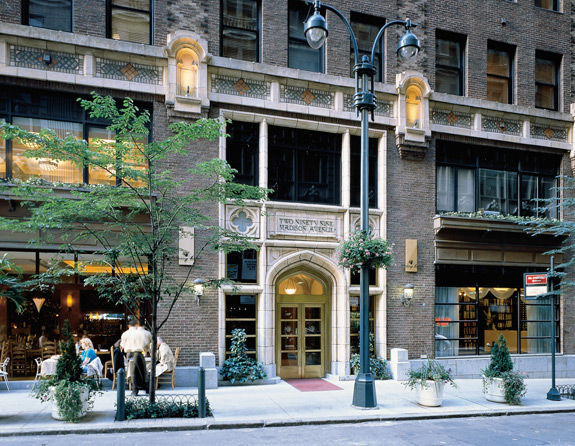 For those of you unfamiliar with this hotel, the Library Hotel is a 60-room boutique hotel in New York City, located at 299 Madison Avenue (at 41st Street), just blocks from the New York Public Library, Bryant Park, and Grand Central Terminal.
The Library Hotel has received a number of awards over the years, and TripAdvisor currently lists it as the #4 hotel in New York City – It was time for me to see what all the fuss was about..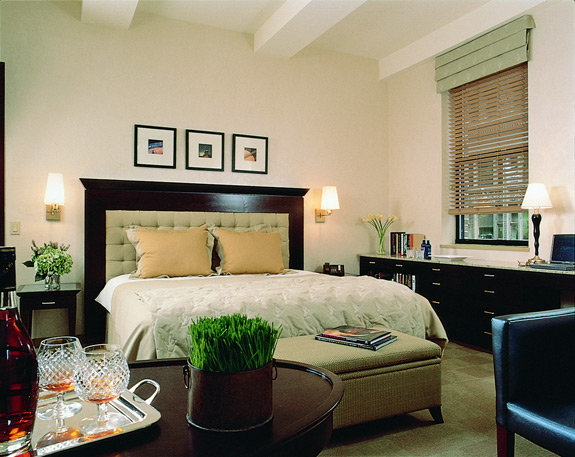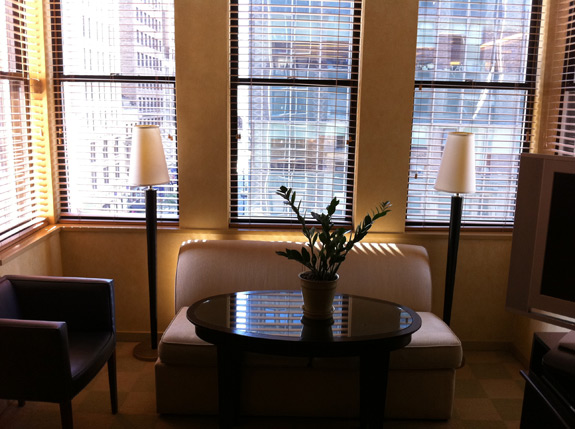 The hotel boasts a unique organizing principle: Each of its ten guest floors has a theme, designated after a major category of the Dewey Decimal Classification, with each room as a subcategory or genre.
I stayed in a Junior Suite King room on the 6th floor (Technology). The room is approximately 350 square feet, but it felt much bigger than that. I've stayed in plenty of hotels in New York, but this room really blew me away – Sophisticated decor, great views, and very roomy.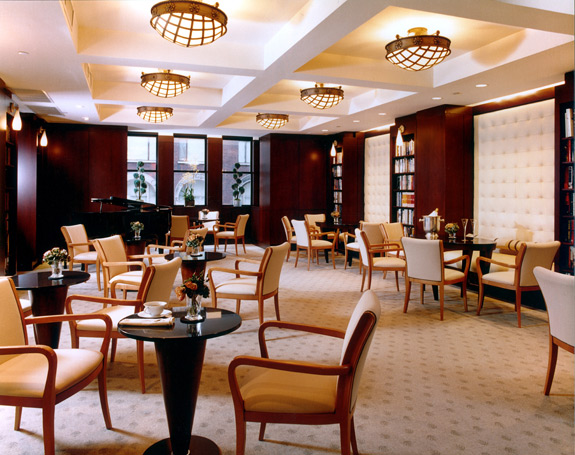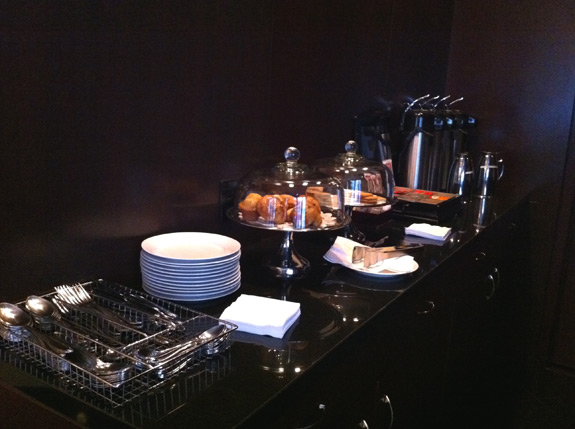 The Library Hotel's signature style of hospitality and value is unmatched. A lavish European style breakfast is served daily in the Reading Room, and includes pastries, muffins, fresh fruit, cold and hot cereals, boiled eggs, yogurt, juices, freshly brewed coffee, tea, and espresso.
A selection of coffee, tea, juices, cookies and fruits are served throughout the day in the Reading Room. Prosecco, fine wines, imported and domestic cheeses, and hors d'oeuvres are served each evening from 5-8pm.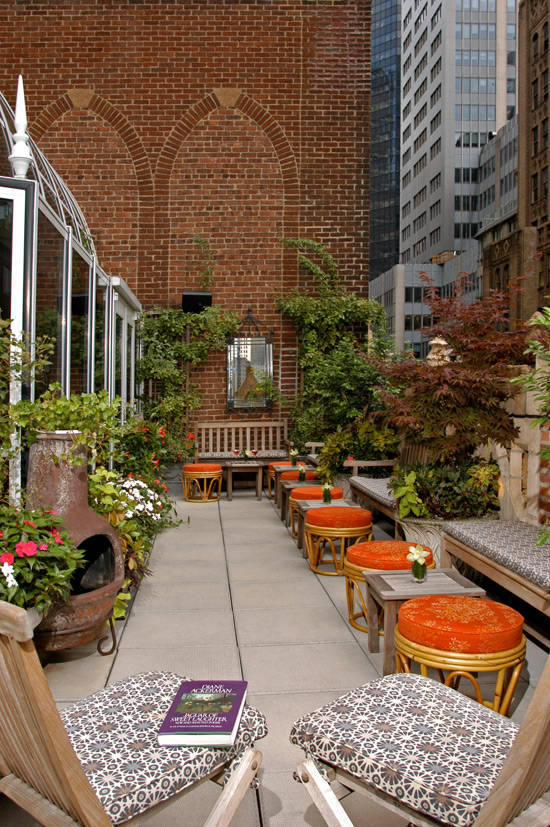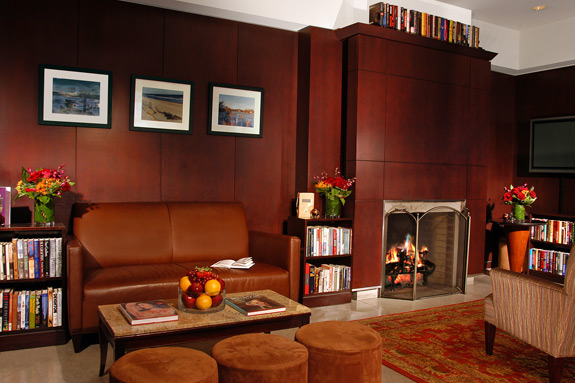 The 14th Floor features the Poetry Garden Terrace and the Writer's Den, wonderful spots to get away from it all and enjoy a book. Didn't bring one? Not to worry. The hotel has over 6000 books available for you to read!
At night, this area transforms into Bookmarks Lounge, one of New York City's beautiful and intimate Manhattan Rooftop Bars.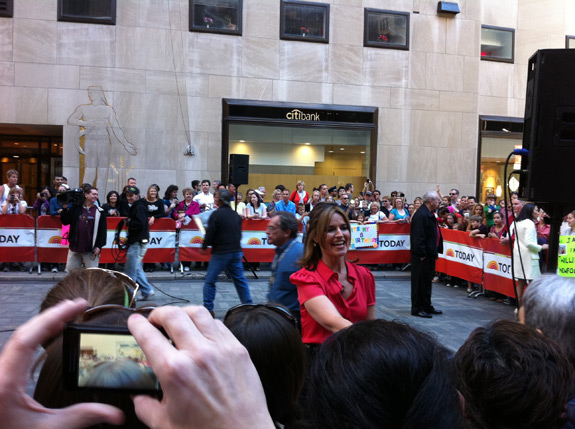 Another great thing about the Library Hotel is it's central location!
I walked to the hotel from Penn Station (about a 10 minute walk), passing by the Empire State Building on the way there. If you're coming into Grand Central Station, you're only a few blocks away. You can also walk to Times Square or Broadway in about 10 minutes.
I decided to check out the Today Show taping at Rockafeller Center on a whim, and that was actually pretty cool. And because the hotel has a late 1pm checkout time, I was able to leave my bag back in the room instead of lugging it around town with me.
---
All in all, I had a great stay at the Library Hotel, and I can see why it's won so many awards. Take your wife or girlfriend here, and you'll be sure to score major points with her. 🙂
Book a room at the Library Hotel, and you'll be sure to have a great stay!