Review: Reebok RealFlex Transition 2.0
The new Reebok RealFlex Transition 2.0 shoe combines flexibility with stability to provide a comfortable training experience. The original RealFlex Transitions received rave reviews from runners around the world, so I was excited to see how these latest shoes stacked up.
The first thing you'll notice about the sneaker is it's sleek design and vibrant colors. These bad boys come in six different colorways, and it's hard deciding on which one to get. As you can see from the picture below, I went with the Black/Tin Grey/Vital Blue/White ones. Pretty sharp, right?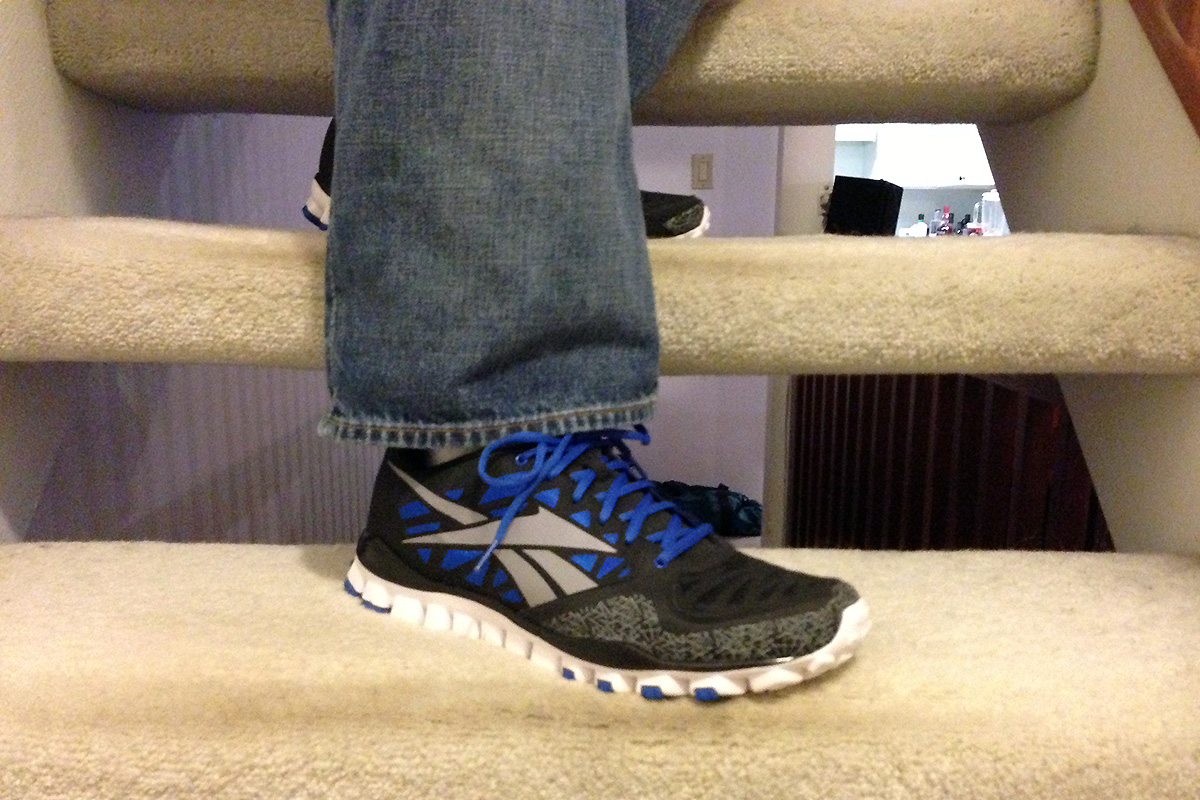 The shoes feature a single-layer polyester mesh upper with a hot-melt applique that increases durability without adding extra weight. A fully lined collar, thin micro-suede tongue, and molded sock liner with cushioning foam keep your feet comfortable.
Reebok's RealFlex construction supports your foot's natural rolling motion by moving and flexing with you. This promotes lateral stability and accommodates foot expansion during the course of your workout.
The sneaker's carbon rubber outsole contains 76 individual flex nodes that provide multi-directional grip. Double-layer heel counters and a reinforced toe and heel increase stability while running, jumping, and stretching.
This video from Reebok breaks it down for you:

I've been wearing the RealFlex Transition 2.0's for about a week now, and I'm really impressed with them. They're super comfortable, very lightweight, and the fit couldn't be better!
And the best part? They only cost $99.99, which is an absolute steal for a quality shoe like this. I've included some additional photos of the shoe below:

Find out more about the RealFlex Transition 2.0 at www.reebok.com.