Review: V-Moda Vibrato Remote Headphones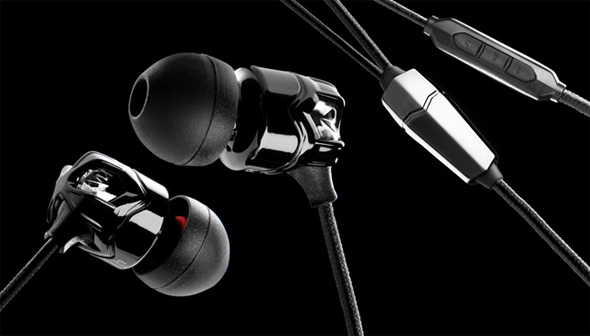 This Christmas, I asked Santa to bring me a set of V-Moda Vibrato Remote headphones. I already own a pair of V-Moda Crossfade LP headphones which I absolutely LOVE – But it's not always practical for me to bring something so big and bulky when I'm traveling light..
I wanted a pair of headphones that would give me the performance I came to expect from my Crossfades, but in a smaller package. The Vibrato Remote fits the bill perfectly. They deliver stellar bass without sacrificing midrange clarity.
My biggest issue with in-ear headphones is having them stay in, as the generic iPod buds would constantly fall out of my ears. Maybe I just have smaller ear canals than most?
V-MODA recognizes that every ear is created different and fittings greatly affect the way sound is heard. With this in mind, V-MODA's R&D team created the revolutionary BLISS 3.0 (Bass Level Isolating Soft Silicon) fittings that contour your ears for greater comfort, sound, and stability, even for those with smaller ears.
The Vibrato also comes with detachable sport ear hooks that allow the headphones to adjust independently to each ear and minimize cable noise. Handy for when you're working out!
Features:
8mm V-MASQUE drivers for a consistent sound experience with vibrant bass, vivid mid-range and vivacious highs
BLISS 3.0 (Bass Level Isolating Soft Silicone) hybrid silicone fittings reduce outside noise and enhance stability, sound and comfort
Durable Zinc metal construction
Kevlar® reinforced cable survives 60K+ bends
45 degree flexible 24K gold plated plug
materialEDGETM combines industrial-age materials, advanced ergonomics and professional-grade acoustics
After spending a few days with these, I wonder how I ever lived without them.. The only negative? Even with the Kevlar reinforced cables, I still experienced some cable noise. It's not a dealbreaker for me, but some might be put off with that, especially when you're spending this kind of money. The best advice I can offer is to try them out and see what you think.