Review: V-Moda Crossfade LP Headphones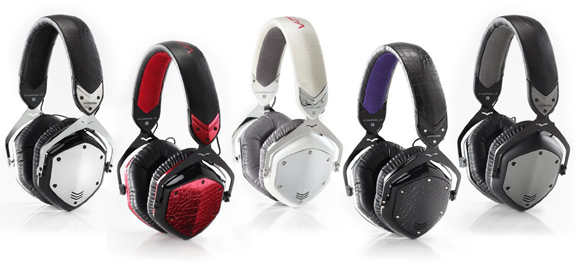 I've been using the V-Moda Crossfade LP headphones for the past few weeks, and I'm just blown away by how great they are! They're stylish, super comfortable (I wear them for hours), and the sound is crystal clear. What more could you ask for?
The V-Moda Crossfade LP were developed over the span of four years in collaboration with some of the world's top musicians, DJs and producers, and deliver epic sound with a distinct design composed of luxurious fabrics and lightweight metals. The Crossfade LP were designed to be the ultimate versatile and multi-purpose headphone, made for people on the move, at the gym or on the stage.
Tthe Crossfade LP features patent pending 50mm Dual-Diaphragm High-Definition Drivers, which deliver the sound of multiple drivers with the efficiency of a single smaller driver. The result is deep vibrant bass, juicy mid-range, and crystal clarity on today's portable devices without the need for any batteries. The driver's diaphragm is constructed of a harder inner ring providing an extended high range and a softer outer ring for deep lows, resulting in an unprecedented sound. Supple memory foam ear cushions isolate noise and immerse you into your own world of sound.
With a three-button remote and discrete high-fidelity microphone, the remote/mic cable gives you complete control of your calls and your music. You can adjust the volume, control the playback of your music and video, or record voice memos and answer calls from your iPhone. The headphones come with a luxury fabric 3.5mm audio cable and 1/4″ adapter for universal audio device compatibility.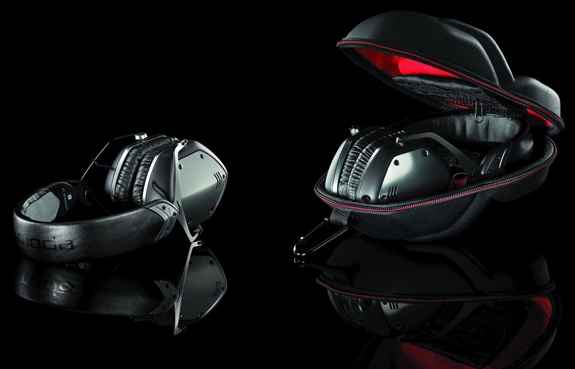 To help keep your Crossfade LP safe, there is a exoskeleton carrying case with carabiner that protects your headphones. It's sturdy, stylish, and well thought out.
The Crossfade LP retails for $199.00, but you can get them even cheaper from Amazon.com. So what are you waiting for, order yours today!