Review: V-MODA XS Headphones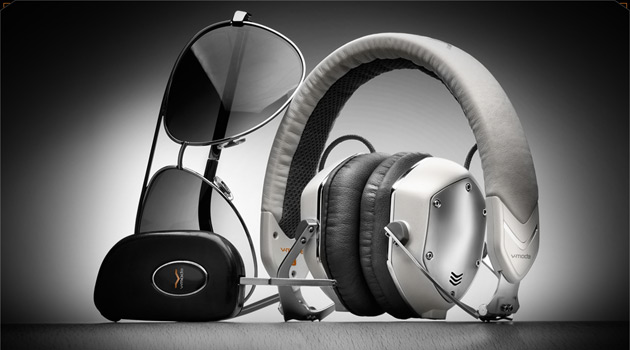 If you're a long-time reader of Guys Gab, you know that I'm a huge fan of V-MODA, the Milano-based audio company has been dominated the headphone industry for almost 10 years now. Their headphones deliver the best of both worlds – Professional-grade quality and fashion-forward styling.
I've been rocking V-MODA Crossfade LP headphones since back in 2011, and while I absolutely love them, I always wished that they were a little bit smaller. Around town it's not a big deal, but when I'm traveling, they take up a lot of space in my backpack.. And eventually, I started using a set of in-ear headphones for trips.
So when I heard about the V-MODA XS, V-MODA's latest headphones that are extra small (hence the "XS" name), I couldn't wait to try them out! I was very impressed when I opened the box and unzipped the case, as they were noticeably smaller than my Crossfades. Fit and finish were second to none, and when I unfolded the headphones and put them on, they were super comfortable.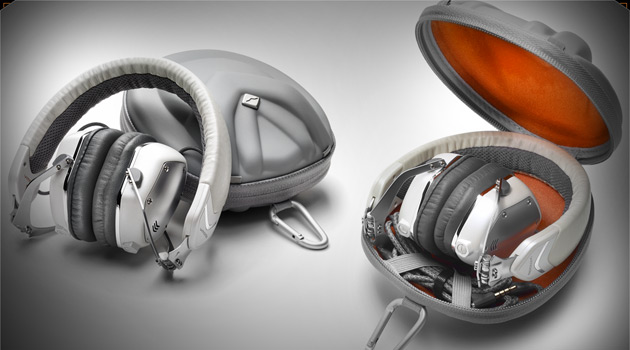 Over 5 years of R&D went into these headphones, and their patent-pending CliqFold Hinge, which allow the headphones to fold to an impossibly small size, is definitely the star of the show. They've also minimized the unsightly gap between the headband and your head. These two features allow the headphones to be stowed in a much smaller Exoskeleton Case, one that's small enough to fit in the palm of a hand.
While we didn't want to torture our set of headphones, you can rest assured that they're up for anything, as V-MODA has tested them beyond military-level MIL-STD-810G quality standards. The kevlar-reinforced cable survived 1+ million bends for cables & 45 degree strain relief. The headphones survived 70+ drops from 1.5m onto concrete, 10+ flat bends of the steelflex headband, along with servere high/low temperatures, humidity, salt spray & UV rays. Not too shabby, eh?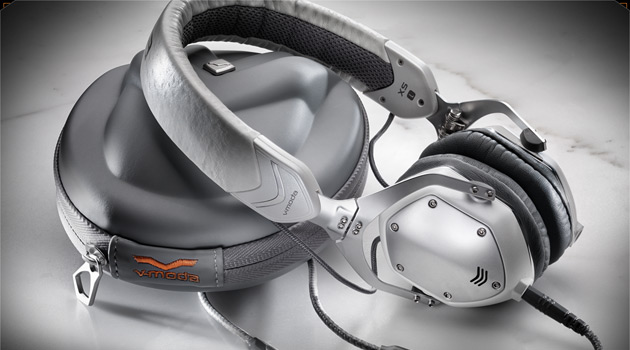 Of course, the most important thing about a pair of headphones is how they sound, and V-MODA XS lived up to our high expectations. Thanks to their M-Class 40mm Dual-Diaphragm Drivers, the inner & outer rings deliver deep yet clean bass, vibrant mids, and ultra-extended clear and transparent highs. For audiophiles who demand professional-grade quality from their headphones, look no further than the XS.
Overall, I was really impressed with the V-MODA XS headphones, and these will be going with me wherever I go from now on. The XS retails for $212, and you can find more information at their website.