Review: Able Planet True Fidelity NC300B Headphones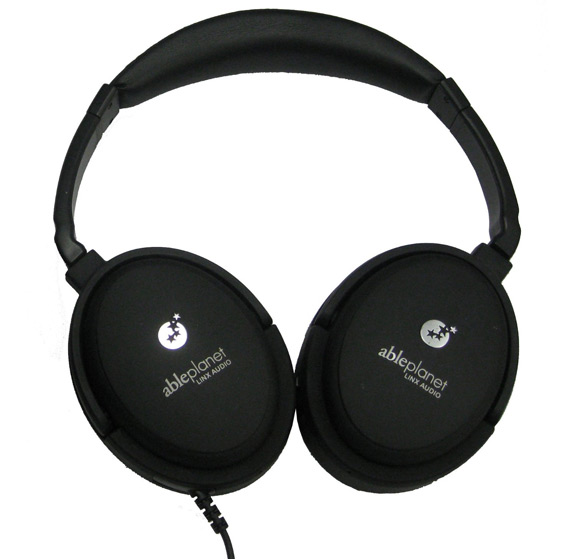 If you're in the market for active noise cancelling headphones, you've probably noticed that the market is dominated by a few big name manufacturers, and their headphones aren't cheap!
Enter the Able Planet True Fidelity NC300B headphones. These headphones (which have an MSRP of $129.99) claim to filter out background noise just as good as the big brands, at half the price. So do these headphones deliver decent on their promises? Read on to find out!
The first thing you'll notice about the NC300B headphones is the packaging. Inside the box, there's a hard-shell carrying case with a molded cradle for the headphones along with a small, zipped pouch for the cable and included adapters.
The headphones come with a 6 foot audio cable with standard 3.5mm stereo plug on either end and an in-line volume control, a 3.5mm-to-1/4-inch adapter, airplane adapter, and a single AAA battery that slots into the right earcup.
Again, it's the attention to detail that's appreciated here. It's great that you can replace the cable without having to buy whole new headphones, and thanks to the 3.5mm socket you can buy a replacement from anywhere.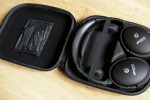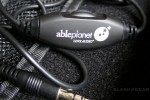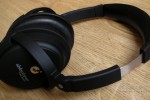 Controls are simple, a power switch and red LED indicator, and the earcups rotate and twist as well as extending to suit different head sizes. It's easy to get a comfortable fit, and there's neither a sense that the NC300B's are going to crush your skull nor fall off your head.
The closed cup design isolates quite a bit of noise, even with them turned off. But turn them on, and you'll notice quite a difference, even if you're using them without an audio source! (There's a quiet hum of white noise, which is harder to hear once you've turned on music)
The concept behind active noise reduction is simple: Microphones pick up external noise, and then the DSP system suppresses it with an "antinoise" signal. Able Planet's is called LINX AUDIO, and it's biased toward higher frequency sounds, emphasising them in the audio source to help pick out speech and singing among any remaining background noise.
So does it work?
Yes, the True Fidelity headphones block out quite a bit of background noise. It won't filter out EVERYTHING, but it's good for about 80% of outside noise. These headphones have earned a spot in my travel bag, and airplane rides will be more peaceful for me in the future..
Unfortunately, the NC300Bs is not without it's faults!
The number one complaint I had (which was also mentioned in countless reviews on Amazon) was about sound leakage. I thought an over the ear style headphone would contain most of the sound, but they don't. Anyone sitting near you can hear the music you're playing, even if your volume is low. On an airplane, expect to get a few glares from angry neighbors..
The headphones are also heavier than I expected. Most people will get used to it after awhile, but they're not as lightweight as some other brands.
In the end, you have to weight the pros and cons and decide if the NC300B is right for you. They do a great job at blocking out background noise, and they're priced significantly less than the competition. But if you want something more lightweight, or if you're concerned about sound leakage, then you might want to look elsewhere.
The True Fidelity NC300B Headphones are available for purchase from Amazon.com.