Riders Republic Lets You Live Out Your Extreme Sports Fantasies!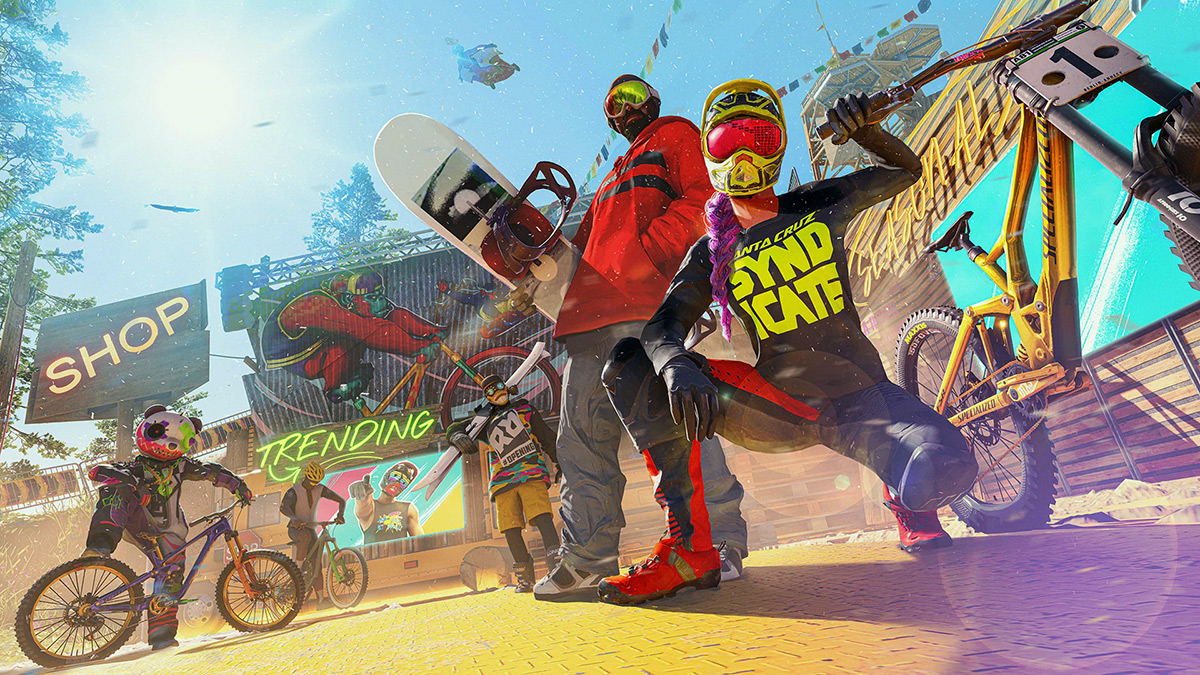 Like many of you, I have often wondered what it would be like to jump a mountain bike 50 feet in the air, pull off some sick aerial stunts on a snowboard, or don a wingsuit and fly through the air like those crazy extreme athletes do. But I don't dare try it, because I'm not trying to break every bone in my body.
Thankfully, Riders Republic lets us live out some of our wildest extreme sports fantasies from the comfort and safety of home, and it's like nothing we've ever played before. This "massively multiplayer sports game" lets you roam free in a huge, vibrant open world, always buzzing with other players around you. Immerse yourself in iconic American national parks including Bryce Canyon, Yosemite Valley, Mammoth Mountain… all mashed up for you to shred!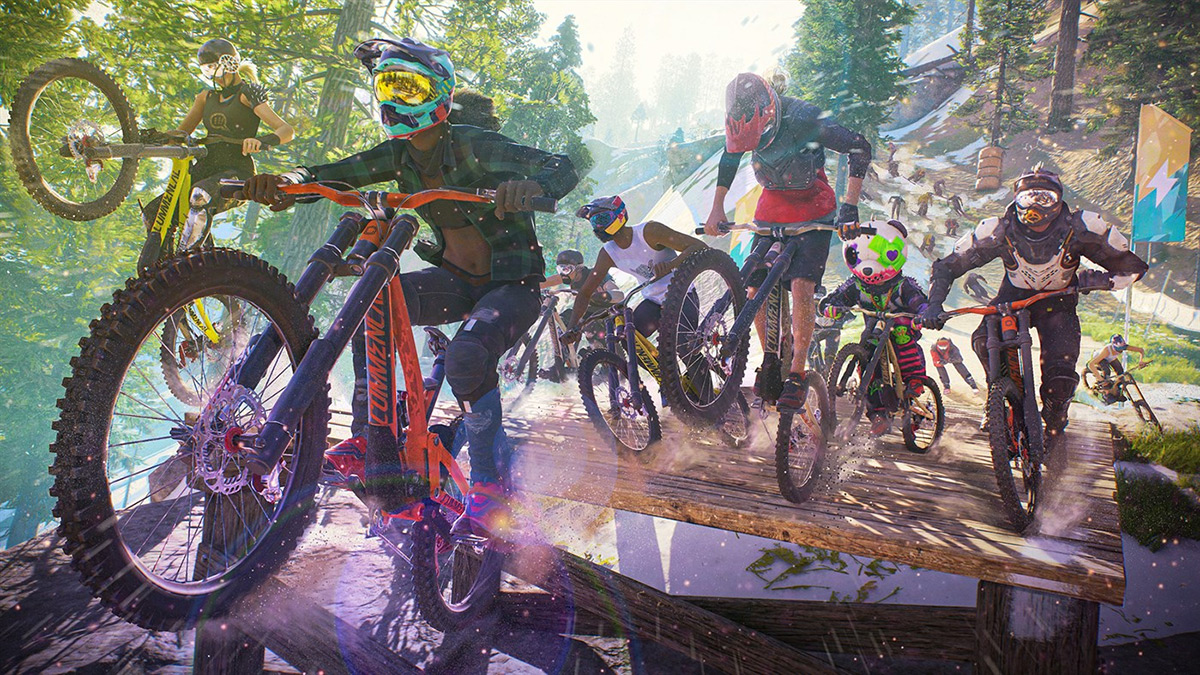 Riders Republic features a career mode, in which players engage in 6 different disciplines (Bike Freestyle, Bike Racing, Snowboard / Ski Freestyle, Snowboard / Ski Racing, Wingsuit, Rocket Wingsuit), each with their own progression path. As players reach important milestones, they will be invited to join competitions like UCI Mountain Bike World Cup, Red Bull Rampage, Red Bull Joyride and the X Games, and signing with real-world sports sponsors.
The final objective is to participate in "Riders Ridge Invitational", "a never seen before multi-sport competition featuring all sports in one single event". In this event, players can switch between the sport activities at will. As players progress in the career mode, they will unlock new gears, outfits and cosmetic items.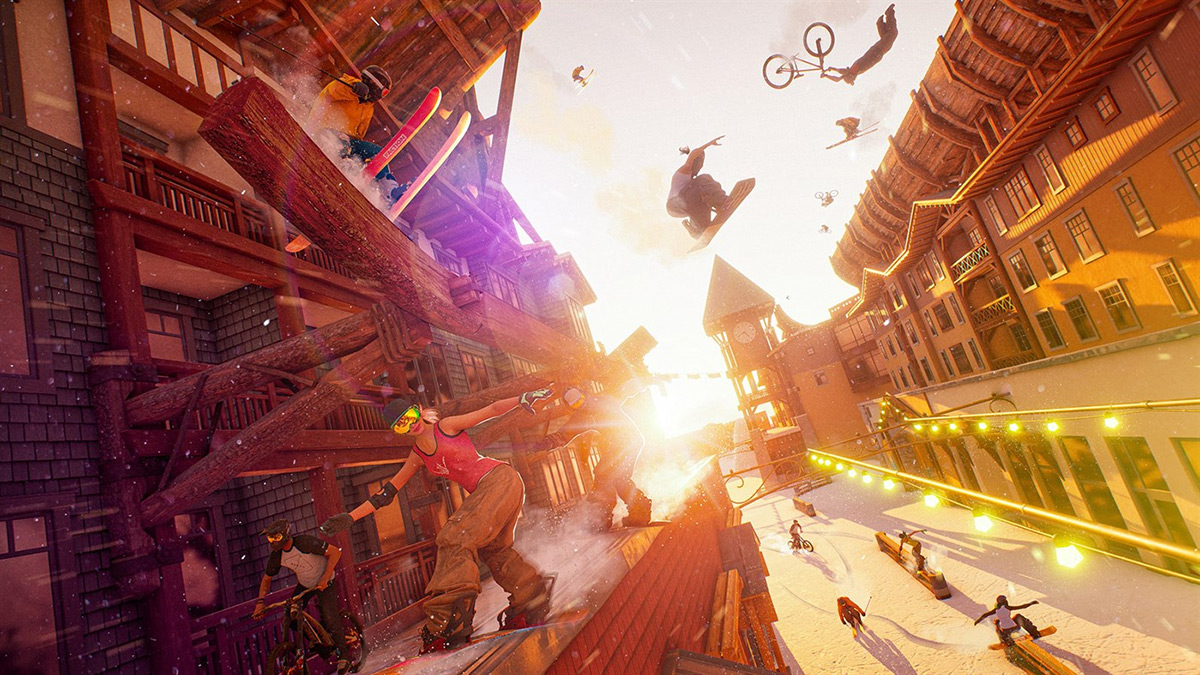 Visually, the game is really something else, with you traveling from snowy mountains to arid canyons, riding through some of the most magnificent destinations on earth: the American National Parks. Bryce Canyon, Yosemite Valley, Sequoia Park, Zion, Canyonlands, Mammoth Mountain and Grand Teton have all been faithfully transposed and mashed up together to create the most unique and lively playground.
Players can enjoy a full-fledge multiplayer experience with a wide variety of modes:
Mass Race: The crazier the better in these epic, multisport races with more than 50 players (on next gen consoles). New races appear randomly on the map regularly, so players will need to get ready to watch their blind spots, protect their position and remain agile with their skills as they fight their way to the finish line.
Versus: Players can join up with five friends in career events and see who's the very best.
Tricks Battle: Players will compete in 6v6 arena matchups and try to land as many tricks as possible on the various modules to capture them and earn points. The team with the highest score wins.
Free for All: Players can challenge up to 11 opponents and show them how it's done through a select playlist of events.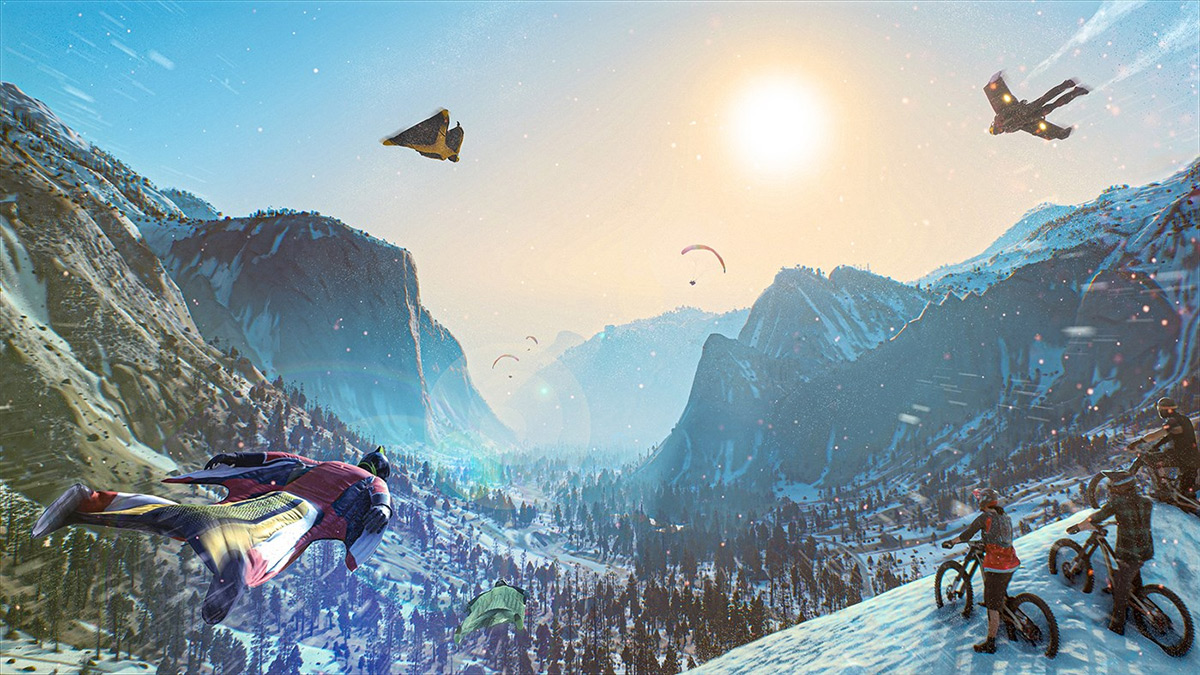 I'll be honest, I was drawn in from the moment I first watched the Riders Republic trailer, and the game has absolutely lived up to the hype. It's insanely fun, and I've spent waaay too much time playing it, because it's just so darn addictive.
Needless to say, if you're looking for a game that will get the adrenaline pumping, you should definitely check out Riders Republic. It's an absolute blast to play, there's not a huge learning curve to get started, and the game has the makings of a platform that will continue to evolve over time. Plus it's got that whole social component going for it.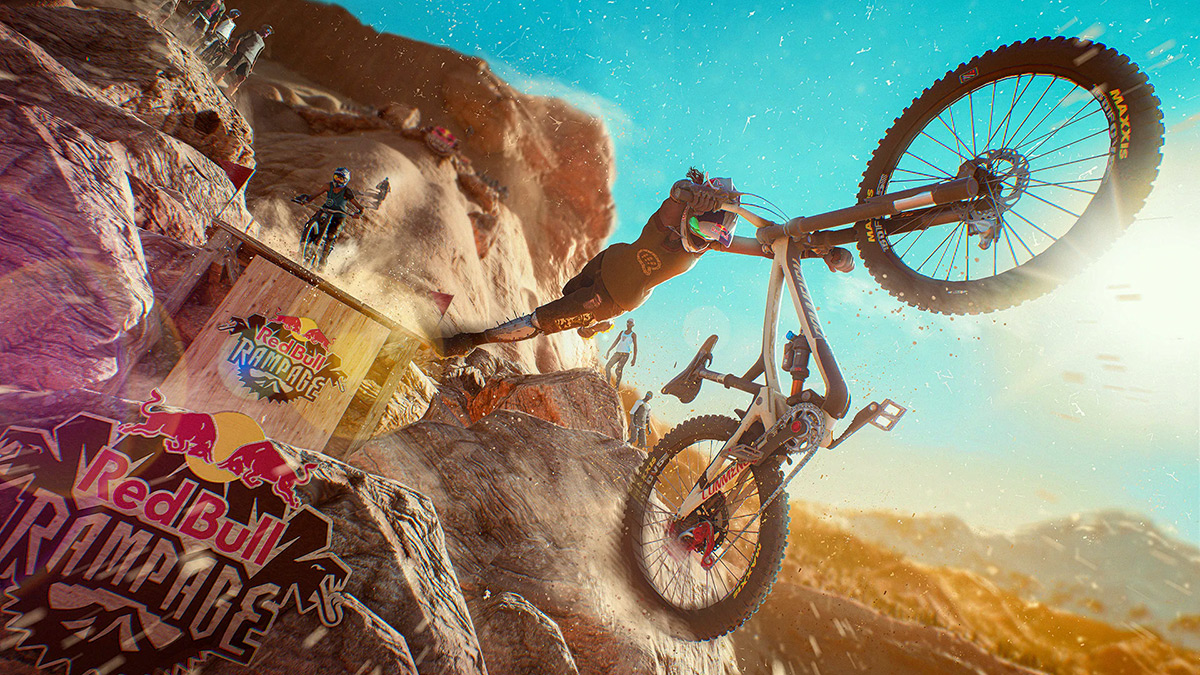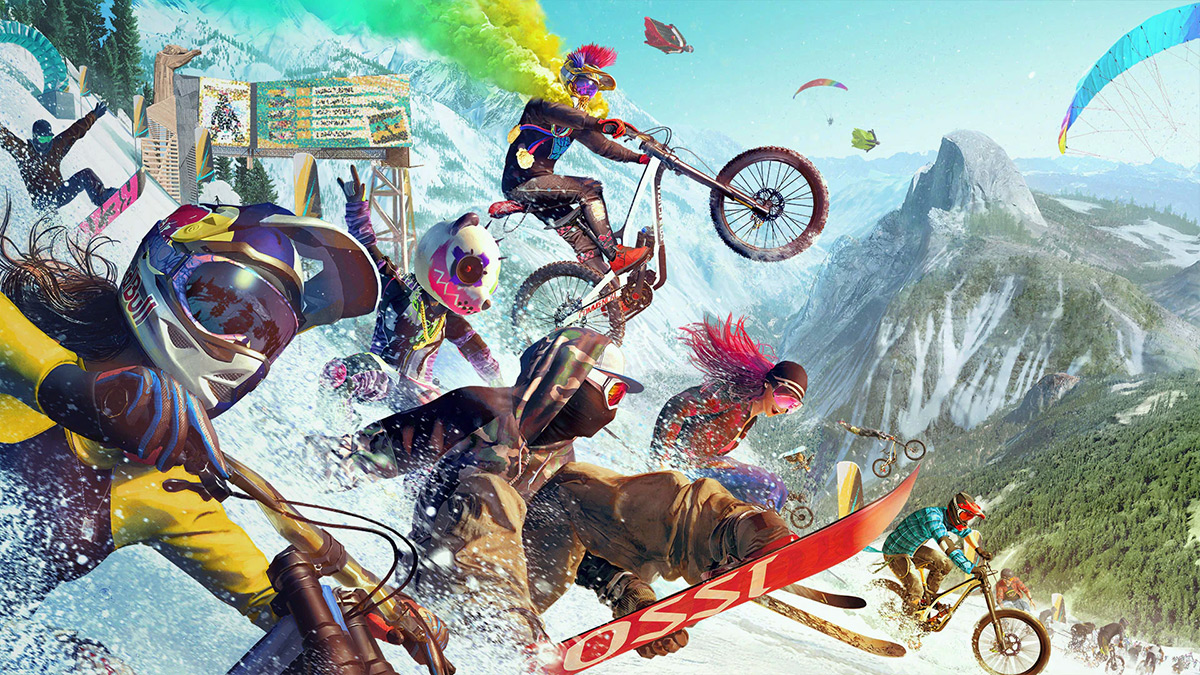 Riders Republic is available now across all major platforms, including Stadia and Luna. What's more, if you buy the Xbox One or PlayStation 4 game and later upgrade to an Xbox Series X|S or PlayStation 5, you can upgrade from the current generation to next generation game at no additional cost.
Still on the fence about Riders Republic and need convincing? Check out this deep dive trailer:

What do you think about Riders Republic?