Rockstar Energy Drink & Harley-Davidson Announce Exclusive Partnership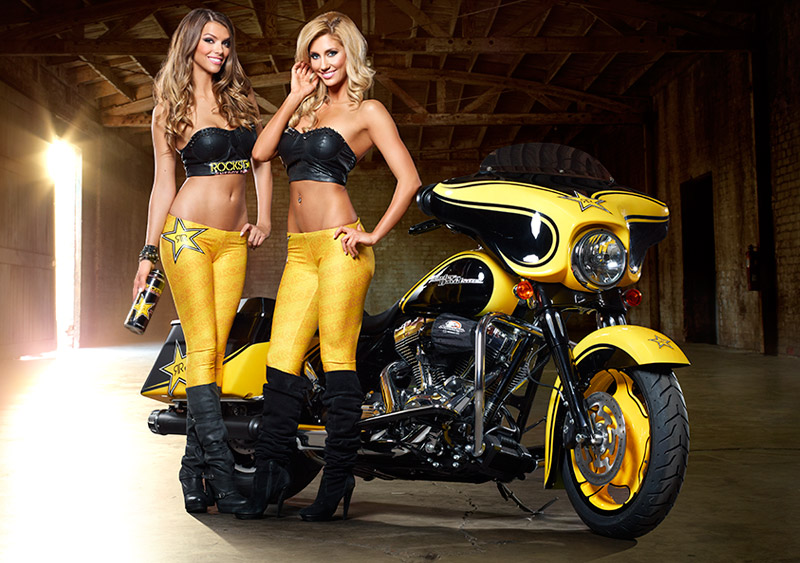 World famous motorcycle manufacturer and lifestyle brand Harley-Davidson celebrates their 110th anniversary in 2013, and Rockstar Energy Drink is excited to announce an exclusive partnership with Harley-Davidson to commemorate the monumental occasion.
The 110th Anniversary is a year-long, global celebration connecting millions of Harley fans across the globe united by a common bond and shared passion for freedom, self-expression and epic adventure. Rockstar Energy Drink supports those who live extraordinary lifestyles and a partnership between the two brands was a natural synergy.
Three main events throughout the year will showcase the partnership:
Daytona Bike Week – March 9-16
Sturgis Motorcycle Rally – August 3-10
110th Anniversary in Milwaukee – August 28-September 1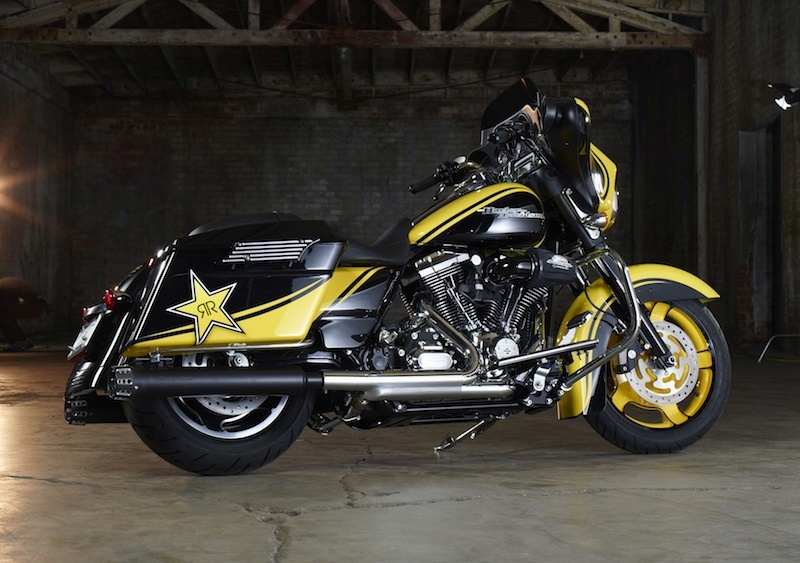 Milwaukee, the home of Harley-Davidson, will play host to the biggest party of the 110th anniversary tour, which includes a performance by the one and only Kid Rock!
Rockstar Energy Drink and Harley-Davidson have created four special edition motorcycles that will be given away to fans throughout the year through both Rockstar Energy Drink and Harley-Davidson social channels.
The four custom bikes were built by motorcycle legend Rusty Coones from Illusion Motorcycles in Huntington Beach CA, and will be traveling to Daytona Bike Week, Sturgis Motorcycle Rally, and the 110th Anniversary Celebration in Milwaukee.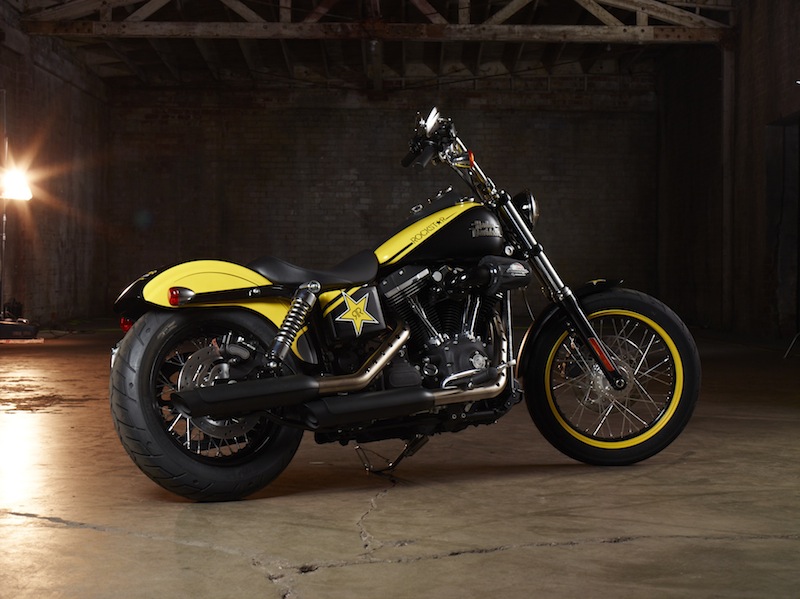 For more information go to www.h-d.com/110.
Photo credit: Rockstar / Harley-Davidson