Rolls-Royce Phantom 'Nighthawk' Debuts At The Super Bowl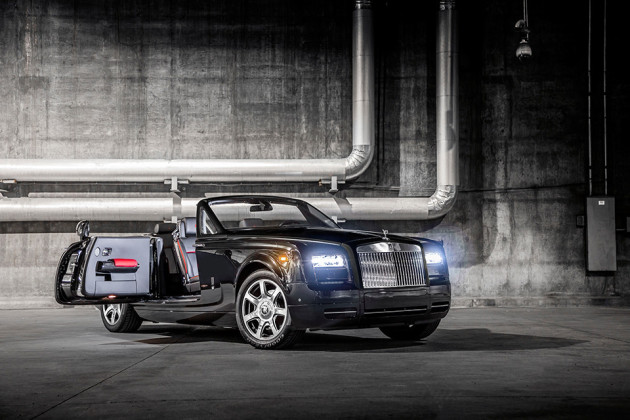 What better place to debut Rolls-Royce's new Phantom Drophead Coupé 'Nighthawk' edition than in Phoenix last weekend during the Super Bowl? Makes sense, since the Big Game was crawling with money, especially when you consider tickets were going as high as $10K a piece at the peak of the market!
Exclusively made for the North American market, the bespoke 'Nighthawk' edition stands out from the rest of the Phantoms with Diamond Black paint, plenty of carbon fiber adorning the interior, and a black / red leather interior. The Nighthawk was apparently inspired by stealth technology, but make no mistake, there's nothing stealthy about this bespoke Rolls-Royce.
Only nine Nighthawks will be built, at a price of $569,600. So if you're looking for a car that'll stand out in any crowd and you've got a cool $570K burning a hole in your pocket, we can't think of a better way to spend it than on the Rolls-Royce Phantom Drophead Coupé Nighthawk Edition.